Over the heavily traveled holiday season late last year, there was media frenzy over the use of whole-body imagers (WBIs) and TSA's (Transportation Security Administration's) enhanced "pat downs" at U.S. airports. The 2010 "Don't touch my junk" moment in California, which sparked a national debate, was reminiscent of the 2007 "Don't tase me bro" incident in Florida. Critics and supporters on both sides lined up to express their views and the pundits had a heyday. In April 2011, the controversy sparked again when the video of a six-year-old girl receiving an "enhanced" pat down at the New Orleans airport went viral.
While much of the recent debate's focus is directed toward TSA's enhanced pat downs, it is important to emphasize that, in many cases, travelers have a choice between pat downs and WBI screening. In these cases, the pat down is used only after the traveler declines the screening. Since it is unlikely that the TSA will abandon its enhanced pat-down policy or shelf the WBI option, travelers need to be able to make well informed decisions should they be faced with the choice between WBIs and enhanced pat downs.
Unfortunately, it can sometimes be difficult to determine the difference between fact and fiction. Much of the information available can be misleading, particularly if one focuses solely on negative aspects of the technology used. The three principal issues that critics and supporters debate involve privacy, safety, and health concerns. Before travelers decide to opt out of WBI screening, or perhaps even opt out of flying altogether, it is important to learn the facts about the WBI technology currently being used at U.S. airports. In that context, here are five myths that can and should be debunked:
MYTH: Travelers are exposed to an unsafe level of radiation when scanned

FACT: There are two types of technologies used by TSA in its WBI screening. Many of the systems use millimeter-wave technology, which emits no ionizing radiation. Using this technology is as safe as having a picture taken with a digital camera. On the other hand, backscatter X-ray technology emits low doses of radiation – so low, though, that the person being scanned receives only about the same amount of radiation as he or she would receive during two minutes of flight on a typical commercial aircraft. That is not surprising, because this system was created specifically to produce an acceptable image while minimizing radiation exposure.
MYTH: TSA operators personally sees the body images of those they are screening

FACT: The images produced by WBIs are sent to a secure remote viewing station where a trained professional – who is looking specifically for items that could pose a threat to the traveling public – views the image. The viewer then sends a message by radio to the TSA agent on the floor, who has no access to the image. That message either clears the passenger for travel or directs the agent on the floor to perform additional screening – an option almost always based on an anomaly seen in the image. Here it also should be emphasized that the TSA operator who analyzes the image has no personal or visual contact with the passenger.
MYTH: The TSA viewer at the remote station will see the traveler naked

FACT: WBI systems do not possess the type of X-ray vision possessed by Superman. The images produced by most WBIs are grainy black-and-white, and relatively low-resolution, still pictures. However, a well trained operator is able to use an image to depict nonmetallic threats, such as plastic explosives, or a ceramic knife, that would probably be missed by a traditional metal detector. In the future, moreover – as the technology advances and the image quality improves – new privacy measures such as software modifications that blur faces and genitals will in all likelihood be incorporated into the system to add an extra layer of anonymity.
MYTH: Images of travelers are saved for future viewing and could fall into the wrong hands

FACT: As soon as the system operator deems that a specific passenger is safe, the images are permanently deleted from the computer and cannot be retrieved for future viewing. In addition, cameras, cell phones, and other video or recording devices are prohibited in the TSA remote viewing stations, and any violation of TSA's policies in this area could result in both criminal charges and civil legal action.
MYTH: Being screened by a WBI system is mandatory

FACT: Anyone can opt out of being screened by a WBI system. However, if a traveler is requested to go through a WBI screening but is not willing to do so, he or she will be asked to undergo another type of screening, such as a pat down, to ensure the safety of other travelers. TSA also offers the use of private screening rooms for pat downs and/or other more invasive secure screening. In that context it is important to note that both screening methods, the WBI screenings and the pat downs, are currently secondary screening procedures at most U.S. airports and it is likely that a traveler will not be asked to go through either.
In short, with a little research and some reliable information, a traveler can make a better informed decision about his or her preferred screening option. Nonetheless, it is clear that threats to the world's airways are a clear and present danger, and likely to be so for the foreseeable future. Ensuring the safety and security of the skies must therefore be a high priority for many years to come. Such post-9/11 attempted terrorist attacks as those planned by the December 2001 shoe bomber, the December 2009 underwear bomber, and the October 2010 toner-cartridge bombers provide clear evidence of the diverse and frequently changing tactics employed by terrorist groups. Unfortunately, the airport security methods of the past cannot detect many of the threats currently facing the nation's airlines. Although no current security measure is totally infallible, it is abundantly clear that WBI technology provides a safe and convenient layer of security to protect the nation's aviation system from most modern threats.
For additional information on:
"Don't Touch My Junk," click on: http://en.wikipedia.org/wiki/Don%27t_touch_my_junk
"Don't Tase Me Bro," click on: http://en.wikipedia.org/wiki/University_of_Florida_Taser_incident
The "Under-Age" Pat Down at the New Orleans Airport, click on: http://news.travel.aol.com/2011/04/13/tsa-gives-pat-down-to-six-year-old-girl-in-new-orleans/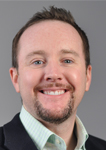 Aaron Sean Poynton is the director of global safety and security business at Thermo Fisher Scientific. He has served in various leadership positions with companies in the defense and homeland security markets over the past 10 years. Before his civilian career, he served in U.S. Army Special Operations and as a CBRN Officer. He is currently enrolled at Duke University's Fuqua School of Business Global Executive MBA program. He's a graduate of the Johns Hopkins University Army ROTC program and holds a bachelor's degree in economics from the University of Maryland UMBC, a master's degree from the George Washington University, and a doctorate in public administration from the University of Baltimore.