Food safety is an issue that significantly affects public health, national security, emergency management, agricultural security, homeland security, and many other national priorities. When considering global, national, or local risks, food vulnerabilities must be considered because a safe food supply is necessary for the health, security, stability, sustainability, and resilience of the entire nation. The proactive protection of stockpiles, food supply chains, pharmaceuticals, water supply chains, processing plants, ports, and other transportation systems is therefore a national priority.
Intentional contamination of the food supply, of course, is not a new threat. In 1984, for example, 751 people in Wasco County, Oregon – 45 of whom had to be hospitalized – were poisoned with salmonella after eating at one of ten salad bars in that county. Followers of Bhagwan Shree Rajneesh had deliberately contaminated those salad bars in an attempt to make non-followers of the cult too sick to vote in the county elections.
Another example occurred in 1989, when a shipment of grapes – originating from Chile and bound for the United States – was laced with cyanide; that incident led to a suspension of trade and cost Chile $200 million. More recently, 111 people, including 40 children, were sickened in Michigan in May 2003 when a supermarket employee intentionally tainted 200 pounds of ground beef with an insecticide.
To demonstrate the severity of a potential bioterrorism attack, Stanford University researchers modeled a "nightmare scenario" in 2005 in which the researchers described how strategically dropping only four grams of botulinum toxin into a U.S. milk production facility could cause serious illness and kill up to 400,000 people.
To raise awareness of potential and increasingly lethal danger on the dining-room table, the U.S. Department of Health and Human Services published a report in 2003, "Risk Assessment for Food Terrorism and Other Food Safety Concerns," that listed a broad range of "possible agents for food terrorism." Included on the list were: biological and chemical agents; substances that are naturally occurring, antibiotic-resistant, and genetically engineered; agents that can be deadly and/or cause major gastrointestinal discomfort; agents that can be highly infectious or not communicable; substances that are readily available or are more difficult to acquire; and agents that are accessible either in an already usable form or first must be weaponized.
Major Milestone: The 2011 Food Safety Modernization Act
In the United States, the most recent and comprehensive legislation on food safety is the Food Safety Modernization Act of 2011, which gives the U.S. Food and Drug Administration (FDA) the authority to recall contaminated food – a power it did not previously possess. Prior to passage of that Act, the nation's private-sector manufacturers, processors, and pharmaceuticals had exercised this responsibility. As a major overhaul of food safety laws and regulations, the Act's stated purpose is to provide both a safer food supply and a more stable food industry, broadening the agency's power to regulate all aspects of the nation's food production and inspection activities.
The increasing need for food safety enhancements is a pressing concern to political leaders for numerous reasons, particularly considering the already high number of foodborne illness cases in the United States and the growing threat posed by terrorism. In the United States alone, the U.S. Centers for Disease Control and Prevention (CDC) estimates that 48 million people – almost one out of every six citizens – suffer from some type of foodborne illness each year. Approximately 128,000 of them have to be hospitalized and about 3,000 die each year.
The Food Safety Modernization Act focuses primarily on five principal ways in which food safety can be improved:
Better and more frequent use of mitigation controls – FDA's food safety mission has shifted to preventing outbreaks rather than responding to them, and by holding food-production facilities accountable for implementing the safe and effective measures needed to prevent contamination;
Greater emphasis on inspection, assessment, and compliance – The FDA modified its inspection strategies to become more proactive on behalf of the food industry;
More emphasis on international food safety – The FDA now: (a) has stronger oversight of imported food products from other countries; (b) requires that U.S. importers verify supplier activities to ensure a safer food supply; (c) mandates the certification of and compliance with safety requirements; and (d) can block the admission of imported foods if foreign producers refuse FDA inspections;
Quicker response capabilities – The FDA now has the authority to issue mandatory recalls for any and all food products; and
More effective preparedness partnerships – Stronger collaboration between and among food safety agencies leads to improved interagency collaboration on food safety programs, as well as the more effective training of food safety personnel.
Food Safety & Inspection Service Survey
Since 2006, the U.S. Department of Agriculture's Food Safety and Inspection Service has been measuring, via annual surveys, the status of the food industry's voluntary adoption of food defense plans. The survey questions determine whether each establishment inspected by the Service actually has a food defense plan in place and, if so, whether that plan is fully functional. The latter objective is determined by: (a) ensuring that appropriate measures are in place to provide/improve outside and inside security, personnel security, and acceptable incident response capabilities; (b) the plan has been tested in the past year; and (c) the establishment has reviewed its plan and, if necessary, upgraded it.
The seventh food defense plan survey was completed in August 2012. The universe of facilities surveyed was the same as it was in 2011, including meat and poultry slaughter and processing establishments, processed egg-product plants, and official import inspection stations. The 2012 survey showed that 77 percent of the establishments participating have a functional food defense plan in place (up from 75 percent in 2011). In 2010, the U.S. Department of Agriculture made the voluntary adoption of food defense plans an important performance objective. The compliance target is for 90 percent of establishments to have a functional food defense plan in place by 2015.
Private Sector – Food as Critical Infrastructure
The U.S. "Food and Agriculture" critical infrastructure sector (a designation determined by the U.S. Department of Homeland Security) includes an estimated 2.2 million farms, 900,000 restaurants, and more than 400,000 registered food manufacturing, processing, and storage facilities – almost all of them under private ownership. This sector accounts for roughly one-fifth of the nation's entire economic activity.
DHS requires that each of the critical infrastructure sectors has a protection plan in place. The Food and Agriculture Sector's Plan details the risk management framework of DHS's National Infrastructure Protection Plan. In addition, the USDA and the U.S. Department of Health and Human Services work in close cooperation on food and agriculture issues.
A few examples of the private sector's own efforts in food defense include the establishment of both a Food Safety Law Firm in Seattle, Washington, and a private global food safety and security firm launched by a distinguished professor of food engineering at Istanbul Technical University in Turkey. In addition, a significant number of U.S. universities – including Penn State, Michigan State, and North Carolina State – now offer degrees in food safety.
International Food Safety Issues & Objectives
ISO 22000, a standard dealing with food safety that was developed by the International Organization for Standardization, is a general derivative of ISO 9000 and specifies the requirements for an effective food safety management system that involves, among other intangibles, interactive communications, system management capabilities, and various Hazard Analysis Critical Control Points (HACCP) principles.
The HACCP principles offer a systematic and preventive approach to food safety and allergenic, chemical, and biological hazards in production processes that can cause the finished product to be unsafe, and designs measurements to reduce such risks to a safe level. In this manner, HACCP focuses on the prevention of hazards rather than the inspection of finished products. The principles apply in all stages of a food chain from food production and the preparation processes to packaging and distribution.
The FDA and USDA implement the mandatory HACCP programs for juice and meat as an effective approach to food safety and the protection of public health. HACCP systems for meat fall under the USDA; seafood and juices come under the FDA. The use of HACCP principles is currently voluntary in other food industries.
Certain incidents, potentially involving the deliberate contamination of food, can be considered of international significance and subject to various national and/or international rules and regulations. The International Food Safety Authorities Network (INFOSAN) of the World Health Organization (WHO) functions within this framework and is used to manage food safety events.
Ingesting unsafe food causes many acute and potentially life-long illnesses ranging from diarrheal diseases to various forms of cancer. The WHO estimates that foodborne and waterborne diarrheal diseases combined kill about 2.2 million people annually, including 1.9 million children. To address this problem, the World Health Assembly approved a new resolution on food safety in May 2010, and used it to update WHO's Global Strategy for Food Safety. That publication became the first to be issued by the WHO Department of Food Safety since its incorporation into the WHO "Cluster on Health Security and Environment," which includes helpful information on the responsibility for managing emerging international threats to public health.
The annual World Health Report emphasizes that the new watchwords in this complicated field are diplomacy, cooperation, transparency, and preparedness. Moreover, WHO urges all stakeholders to consider implementation of the relevant sections of the guidelines now postulated as a matter of prudent public health policy. In addition, the United Nations food standards body has set more stringent residue limits in animal tissues for ractopamine, a veterinary drug mostly used to promote leanness in pigs raised for their meat. "This decision was made after a rigorous process of scientific assessment to ascertain that the proposed levels of residues have no impact on human health," spokespersons for the WHO and the United Nations' Food and Agriculture Organization said in a 6 July 2012 joint news release about the agreement reached by the Codex Alimentarius Commission, which has also published a number of other internationally recognized standards, codes of practice, policy guidelines, and other recommendations related to and/or involving foods, food production, and food safety.
A joint program of these two U.N. agencies, the Commission sets international food safety and quality standards designed: (a) to promote safer and more nutritious food for consumers worldwide – with Codex standards serving, in many cases, as a basis for national legislation; and (b) to serve as food safety benchmarks for international food trade.
Some 600 delegates, representing member states, the European Union, and a large number of intergovernmental and nongovernmental organizations, participate annually in the Codex Alimentarius Commission. As is true with many other areas of concern in the domestic preparedness field, there is considerable progress in making food products safer in all countries around the world. Nonetheless, much more remains to be done.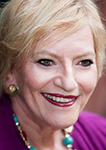 Kay Goss is the President of World Disaster Management, LLC. Her emergency management work began 40 years ago, as senior assistant to two state governors coordinating fire service, emergency management, emergency medical services, public safety, and law enforcement for 12 years. She then served as the Associate Federal Emergency Management Agency (FEMA) Director for National Preparedness, Training, Higher Education, Exercises, and International Partnerships (presidential appointee, U.S. Senate confirmed unanimously). She was a private sector government contractor for 12 years, at the Texas firm, Electronic Data Systems (EDS) as senior emergency manager and homeland security advisor and SRA International's director of emergency management services. She currently serves as a nonprofit leader on the Board of Advisors for DRONERESPONDERS International and for the Institute for Diversity and Inclusion in Emergency Management, and as graduate professor of Emergency Management at University of Nevada at Las Vegas for 16 years, İstanbul Technical University for 12 years, the MPA Programs Metropolitan College of New York for five years, and George Mason University. She has been a Certified Emergency Manager (CEM) for 25 years and a Featured IAEM CEM Mentor for five years, and Chair of the Training and Education Committee for six years, 2004-2010. She is also on the Advisory Board for Domestic Preparedness.