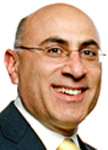 In a public health crisis, domestic response professionals understand that saving time means saving lives. That philosophy is driving an important evolution in the U.S. government's national health security strategy. The nation now faces an increasingly diverse and unpredictable set of health threats ranging from naturally occurring infectious diseases to man-made chemical, biological, radiological, and nuclear weapons.
To prepare for this new age, the U.S. Department of Health and Human Services (HHS) has unveiled a plan to more rapidly manufacture medical countermeasures – including but not limited to vaccines, antibiotics, diagnostics, and testing equipment – in an emergency. More specifically, HHS announced in June the plans to establish three public-private centers known as Centers for Innovation in Advanced Development and Manufacturing: (a) Emergent BioSolutions in Baltimore, Maryland; (b) the Texas A&M University System in College Station, Texas; and (c) Novartis Vaccines and Diagnostics, Inc. in Holly Springs, North Carolina. The Centers are intended, among other things, to give the United States a more nimble and more flexible capacity – faster and more effectively than was ever before possible – to produce life-saving treatments in future times of a crisis.
The public-private partnership model is particularly important because it breaks down the previous stand-alone "silos" and brings together the full spectrum of experience, knowledge, and expertise needed and available from the private sector, academia, and the federal government. Under the new model, the federal government will oversee the overall landscape, thereby ensuring both a consistent approach and the proper focus on program priorities. Pharmaceutical companies offer proven capabilities in both product development and manufacturing. Smaller firms bring innovative technologies and early-stage products, and academic institutions provide both scientific experience and training expertise.
This combination of talent hopes to reduce timelines associated with securing critical medical countermeasures. Although the new collaboration directly benefits each and all of the program participants, a much more important benefit is that the nation's overall security is significantly enhanced through an expanded infrastructure, greater flexibility, improved responsiveness, and – most important of all – the earlier availability of the medical countermeasures required.
Five Critical Benefits
 The Centers add the following five critical benefits to the U.S. biodefense infrastructure and public health security strategy: (a) A Faster Response to Threats; (b) A More Flexible Response to Threats; (c) Greater Investments in Workforce Development; (d) A More Consistent Focus on Innovation; and (e) A Safer and More Secure Supply of Medical Countermeasures. Following are a few additional particulars related to each of these gains.
A Faster Response to Threats: The 2009 H1N1 influenza outbreak serves as a textbook example of the importance of speed during a health crisis. Despite the tireless efforts of U.S. public health officials, it took 26 weeks to produce the initial H1N1 vaccine doses – and 38 weeks to produce enough doses to cover half of the U.S. population. As HHS Secretary Kathleen Sebelius pointed out in an August 2010 press conference shortly after the crisis, "In a business where delays cost lives, we couldn't develop and manufacture countermeasures fast enough." Such delays in developing and manufacturing countermeasures should be much less likely under the public-private strategy. The Centers are designed, in fact, to be able to deliver initial influenza vaccine doses in just twelve weeks – roughly twice as fast as during the H1N1 crisis – and 50 million doses within four months after theentification of a specific strain, saving both time and lives.
A More Flexible Response to Threats: Health threats come in many forms. Some are completely novel "super bugs," while others re-emerge over time. Some are naturally occurring; others can be intentionally engineered by terrorists. To counter such diverse threats, the United States needs flexible manufacturing platforms that can produce more than just one countermeasure. The inclusion of pharmaceutical companies as partners in the new Centers ensures that the nation will have a much more flexible manufacturing capacity to address the array of threats on the horizon.
Greater Investments in Workforce Development: The nation's response to future threats can only be as strong as the domestic manufacturing workforce and infrastructure needed to produce the countermeasures. Saving lives, of course, is the foremost goal of the Centers, but important dividends will also be yielded for the American economy. All participating collaborators will help train the next generation of scientists needed to serve on the front lines against public health threats in numerous scientific disciplines – including but not limited to process engineering, pharmaceutical manufacturing, veterinary sciences, quality control, and regulatory matters. The Centers already have committed to strengthening their workforce development programs to train this new body of front-line personnel.
A More Consistent Focus on Innovation: The Centers also place significant emphasis on nurturing entrepreneurship. A small biotech firm developing a potentially life-saving concept might not have the requisite development expertise and manufacturing capabilities to turn neweas into proven products. By pooling resources, though, the Centers can assist carefully selected firms with issues related to regulatory guidance, quality systems, and manufacturing expertise.
A Safer and More Secure Supply of Medical Countermeasures: The H1N1 outbreak highlighted the over-reliance of the United States on foreign sources of vaccines during times of crisis. By providing surge capacity within America's own borders, the Centers ensure that the country will have an adequate supply of domestically manufactured vaccines available to cope with future emergencies.
Thinking Big & Saving Lives This public-private partnership-based strategy is not likely to be a passing fad. The federal government's contract with each Center, overseen by HHS, is renewable for upward of 25 years, clearly demonstrating a long-term commitment. Moreover, to complement the work of the Centers themselves, the federal government has already embarked on a closely related effort to improve how regulators test and approve medical countermeasures so that a lack of resources does not in itself stand between the American people and a proven life-saving technology.
The goal is clear. In times of future health crises, life-saving treatments cannot be delayed by outdated development and manufacturing processes. The U.S. government is "thinking big" by breaking down yesterday's silos and standing alongside both academia and the private sector to establish a smarter and faster way to provide new, improved, and greater quantities of the medical countermeasures needed to save both time and an untold number of lives during and after future health emergencies.
____________
For additional information on: HHS's Centers for Innovation in Advanced Development and Manufacturing, visit http://www.hhs.gov/news/press/2012pres/06/20120618a.html
Secretary Kathleen Sebelius's speech on 19 August 2010, visit http://www.hhs.gov/secretary/about/speeches/sp20100819.html
________________________ Daniel J. Abdun-Nabi currently serves as: Chief Executive Officer (since April 2012); President (since March 2007); and a board member (since May 2009) of Emergent BioSolutions, a global specialty pharmaceutical company headquartered in Rockville, Maryland. He previously served as: Chief Operating Officer (May 2007-March 2012); Senior Vice President Corporate Affairs and General Counsel (December 2004-April 2007); Secretary (December 2004-January 2008); and Vice President and General Counsel (May 2004-December 2004). Prior to joining the company, he served as General Counsel for IGEN International Inc., a biotechnology company, and its successor, the BioVeris Corporation (September 1999-May 2004), and as Senior Vice President, Legal Affairs, General Counsel, and Secretary of North American Vaccine Inc.