In order to protect citizens, responders should, as often as possible, be aware of and react to threats before they escalate into incidents.  Threats can be observed, or deduced, through local crime trends, interstate intelligence bulletins, forecasts of extreme weather conditions – and/or a number of other ways.  By predicting the pattern of threats, responders can keep the damage caused by incidents down to a minimum.
In 2006, because of changing trends in criminal activity, members of the Chicago Police Department's Deployment Operation Center realized that officers would probably benefit from the development and promulgation of real-time crime data in each of the Chicago metropolitan area's 25 districts. The center, working together with the Informational Services Division, created the District Intelligence Bulletin System (DIBS), an online application that maps real-time crime and threat data by district. By providing this information to law-enforcement officers, they increased not only situational awareness but also the chances that law-enforcement agencies will be able to stop a threat from becoming a reality. 
The DIBS application pulls information from several sources, including: (a) 911 calls from citizens who have seen people with guns and/or observed gun crimes; (b) drug sales; and (c) gang-related crime and other disturbances. The application also includes information about the eight most recent shootings in the district and as many as six individuals in each district wanted by law-enforcement agencies. Law-enforcement and fire officers can upload additional information to the system as needed. With the availability of these additional resources, DIBS provides officers with a more predictive crime capability. When officers monitoring the incoming information notice a spike in criminal activity, they can deploy additional officers to the "spike area" to prevent an increase in violence.
The DIBS Web site, which is available through the department's secure intranet portal, can be accessed on the squad-car personal-data transmitters carried by Chicago Police Department officers.  The site, and the application data, have been made available to the Chicago Fire Department, and to the U.S. Secret Service, to use to expand and enhance their own daily situational awareness. 
Similar Goals, Half a Continent Away
Another initiative with predictive goals similar to those of the DIBS system is the Los Angeles Department of Public Health's WMD (Weapons of Mass Destruction) Technical Advisory Group (TAG). The group, established in 2005, consists of Department of Public Health (DPH) staff members – including a psychiatrist, infectious-disease epidemiologists, bioterrorism lab staff members, toxicologists, environmental health experts, veterinarians, and radiation experts. The group's coordinator, assigned from the DPH's Emergency Preparedness and Response Program, works closely with the local Federal Bureau of Investigation Field Office WMD coordinator to share information related to public-health threats. 
Among its other responsibilities, the TAG: (1) works to provide public-health threat prediction, mitigation, and investigation strategies; (2) helps determine the credibility of public health threats; (3) notifies the proper authorities in the case of an imminent threat; and (4) conducts on-scene consultations in the event of a public-health incident. In 2006, for example, the TAG was activated for and responded to what seemed to be a major health threat – the possible breach of a Los Angeles County reservoir.  TAG members worked closely with hazardous-material professionals to determine the specific biological or chemical agents that might have evaded the reservoir's purification system and contaminated the county drinking water. They also provided instruction on how to test the water, and ultimately concluded that there was no threat to the area's water supply. 
They are half a continent apart, and they differ in a number of organizational particulars, but the Los Angeles TAG and the Chicago DIBS have similar goals: both agencies work to predict, and respond to, threats before they escalate into real events.
_______________
For additional information on predictive systems and information-sharing resources, please visit Lessons Learned Information Sharing.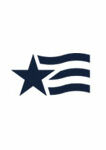 Jennifer Smither is the outreach and operations manager for Lessons Learned Information Sharing (LLIS.gov), the Department of Homeland Security/Federal Emergency Management Agency's national online network of lessons learned, best practices, and innovativeeas for the U.S. homeland security and emergency management communities. She received her bachelor's degree in English from Florida State University.