Television coverage of a disaster portrays many people trying to explain what happened. For those who are charged with leading emergency response and disaster relief agencies, the diversity of media outlets and the different kinds of experts the press calls upon to help analyze cataclysmic events can be overwhelming.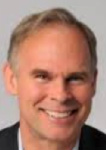 The proliferation of 24-hour news channels and extensive local news coverage have put enormous pressure on the news organizations themselves as well as on the agencies charged with disaster response. For the media today, it is not enough to simply bring events as diverse as the Baltimore Riots, Hurricane Katrina, or the Paris Terror Attacks into homes. It is also important for news broadcasters of every kind to put these events into perspective for the viewing audience.
To do that, news programs are increasingly turning to experts to help deepen viewers' understanding of unfolding events. Leaders of responding law enforcement and disaster relief agencies must realize that they can also help shape events and the responses to them by having public affairs plans in place and by practicing public relations efforts before a disaster or other major event strikes. A knowledgeable, media-savvy spokesperson can help prevent panic within the general population and create an environment in which relief and law enforcement agencies can coordinate their efforts.
Official Spokespersons Times have certainly changed for the news business. When television news was in its infancy, a reporter in a taped or filmed piece would describe the event. Such news reports might also show clips of the event's aftermath and interviews with victims of the disaster if they were willing to talk. Once local television news stations got their "live trucks" in the 1970s, they could actually go to the scene of a major event and broadcast what was happening live to local – and sometimes national – audiences via microwave and satellite technology. It was access to these and other technologies that helped fuel the 24-hour cable news revolution.
Today, news outlets rely on their reporters and anchors to break a story, but these journalists cannot operate in a vacuum. They have to rely on several kinds of experts to get the story out and to make that story relevant to the viewing public. 
Most often, the media's hunt for specialized expertise leads to an official spokesperson. The good ones and the bad ones quickly become the "face" of the disaster response effort. These people are usually employed by a government agency to help disseminate information to the public. Agencies like the local sheriff or state police, Federal Bureau of Investigation, or Federal Emergency Management Agency use spokespersons to try to provide a coherent message, which can be crucial when there is a danger to the public. The spokesperson's job is also to provide critical information when key elected officials are unavailable or unwilling to speak to the press. A good spokesperson can shape the coverage of an event as well as the message the authorities want to convey. More importantly, though, the information they impart can help save lives.
The spokesperson should never be kept in the dark by the organization's leadership. Communication within the lead organization and between all responding entities must be as frictionless as possible. Today's well-organized disaster response efforts must have a well-understood command and control structure that is actually used. Then, as an integral part of the disaster response effort, the public affairs component becomes a critical element to the overall disaster relief plan. In fact, the spokesperson must help the organization's leadership decide what and when to reveal to the public. 
Analysts & Other Subject Matter Experts So, the role of the spokesperson is critical to the disaster response effort. A different, but also important voice that is often heard during breaking news coverage is that of the subject matter expert (SME), who can come from many different backgrounds. In a hurricane, the SME might be an expert from the National Hurricane Center or a similar agency. He or she is also probably a government official, but is not directly affiliated with state or local disaster relief agencies. This type of expert provides the scientific or meteorological context to the hurricane and may even help law enforcement and disaster relief agencies, as well as the public, better prepare for the impending storm. 
Another type of SME might be a scientist or a doctor who can explain the effects of a chemical spill or a medical emergency like Ebola or the Zika virus. A university or a hospital may employ these experts, who have in-depth knowledge of the event because they have studied or experienced similar disasters. It is that kind of knowledge that can prove invaluable to the viewing public. SMEs like these usually provide their analytical findings based on the latest scientific understanding of their subject areas. 
Other SMEs come from think tanks or research centers. Depending on the subject, they may or may not have a political agenda, but their job is also to provide viewers with much-needed context in a developing situation.
Most SMEs are not paid by television networks for their expertise. There are, however, some experts who are retained by the news networks as paid contributors or analysts because their type of expertise is often sought after by audiences. These people areentified by the networks and undergo a stringent vetting process. Experts in law, law enforcement, terrorism, military, and medicine are among the types of contributors and analysts the networks hire to help provide unique insights into unfolding events.
Frequently, paid contributors are former high-ranking officials who held positions for many years in their areas of expertise. As such, they can help "peel back the onion" so people can better understand what is happening. But it should always be remembered that television contributors and analysts are not official spokespersons. Although they often have sources within government agencies, they generally should not be used to promulgate official government information unless that information is clearlyentified as such.
Different Media Roles for Covering Events During an unfolding critical event, information comes from many sources. Journalists are charged with breaking a story and providing some initial context, which is often shaped by official spokespersons. Further understanding is provided by SMEs, many of whom are independent of the government agencies responding to a disaster as well as the media covering it. On the other hand, paid contributors or analysts for news organizations provide an experiential context to ongoing coverage of major disasters.
All of these experts have a vital role to play in the coverage of unfolding events. However, SMEs should generally not be relied upon to serve as conduits for official information. The "good ones" reiterate what the spokesperson has said or amplify and make understandable what the government's actions are during a disaster response. Keeping the different roles of the spokesperson, the unpaid SME, and paid contributor or analyst in mind helps to streamline disaster response efforts and make agencies better able to lead the people they are charged with protecting to safety.
Cedric Leighton is a CNN Military Analyst and a Retired U.S. Air Force Colonel. He helped CNN cover the terrorist attacks in Paris. The views expressed in this article are his own. Before his appointment at CNN, he appeared on numerous global television and radio networks, to include the BBC, CCTV (China), Al Jazeera, ARD (German TV), Bloomberg, CNBC, Fox News Channel, Fox Business Network, MSNBC, Sky News, and TRT (Turkish TV). He has been quoted in the New York Times, Wall Street Journal, Los Angeles Times, Le Figaro, Correo Brasiliense, La Razon, C4ISR Magazine, and ADS Advance. He has also written for several publications, including The Hill and Leadership Excellence Magazine. A veteran of 26 years as an intelligence officer in the U.S. Air Force, he supported key combat operations in the Middle East and at U.S. Special Operations Command, witnessed the fall of the Berlin Wall, and served on the Air Staff and the Joint Staff at the Pentagon. His awards and decorations include the Defense Superior Service Medal, the Bronze Star, the Defense Meritorious Service Medal, seven Meritorious Service Medals, and the Humanitarian Service Medal. He was a distinguished graduate of the U.S. Air Force Reserve Officer Training Corps. He graduated magna cum laude from Cornell University and holds a master's degree in International Studies from Angelo State University.