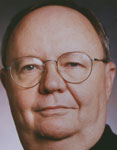 A doomsday clock has been used since the late 1940s to express the risk of destruction posed by a global nuclear war. If a similar clock were used today to show the threat posed by a terrorist attack in which biological agents were the weapon of choice its hands would surely have inched much closer to midnight as a result of the so-called "Doctors Plot" – i.e., the terrorist attacks in the United Kingdom earlier this year that allegedly were orchestrated and carried out (not very successfully) by a group of physicians and an engineer.
According to British authorities and media reports, the doctors involved in the plot packed a Mercedes Benz with gasoline cans, propane tanks, and nails, then parked it outside the Tiger Tiger nightclub in Central London. They apparently planned to detonate the device remotely by cell phone. The doctors also intended to explode a second bomb, after the first emergency personnel arrived on the scene, that had been loaded into another Mercedes Benz parked not far away on Cockspur Street.
The triggering mechanisms on both bombs failed. However, the doctors quickly put into motion yet another attack, crashing a gasoline-filled Jeep Cherokee into the Glasgow airport.
An Erroneous and Outdated Assumption
Security experts have downplayed the incidents to some extent, labeling them amateurish. But that assessment misses the mark. The Doctors Plot is extremely significant because, if nothing else, it signals a significant evolution in the tactics of terrorism.
Historically, most doctors belonging to and/or leading terrorist organizations have filled leadership positions. Among the most prominent examples are Osama bin Laden's deputy, Ayman al-Zawahiri, a Cairo-trained pediatrician, and Dr. George Habash, founder of the Popular Front for the Liberation of Palestine. What the U.K. Doctors Plot reveals is that physicians and engineers are now not only moving into the front ranks of terrorist groups but also are both able and willing to carry out attacks on their own.
It is no stretch of the imagination to assume that some of these doctors will eventually graduate from the building and deployment of vehicle bombs to the development and use of biological weapons. Most physicians, of any nation, are high academic achievers who possess a working knowledge of microbiology. Most of them also have money and, of perhaps greater importance, access to the research equipment and pathogens needed for the creation of biological weapons. Like other professionals, many doctors who were born or raised in the Islamic world not only speak English but also can travel freely. In other words, they have no intellectual, financial, or technical barriers to overcome to develop a bioweapon.
Some analysts have argued that the threat of a biological attack carried out by terrorists is exaggerated because most rank-and-file terrorists do not have sufficient capabilities in the biological sciences to develop such weapons. Thanks to the still unfolding revelations of the Doctors Plot, that view can no longer be maintained.
Cryptic But Credible Communications
It is as yet not known whether the terrorist doctors in the United Kingdom were acting independently or had links to al Qaeda (or another terrorist organization). Hours before the London strike, though, an unidentified message was posted on a website frequented by al Qaeda that announced, "By Allah, London shall be bombed." Authorities also reportedly received a cryptic communication from an al Qaeda source in Baghdad that warned "the people who cure you will kill you."
Unlike the homegrown suicide bombers who detonated the bombs on London's subway and bus system in 2005, the physicians in the Doctors Plot are foreign-born and/or lived most of their lives outside the United Kingdom.
Ed Husain, a former Muslim extremist and member of Hizb ut-Tahrir-a, a global Islamic political party, said that no one should be surprised that Islamic doctors and engineers might also be terrorists. Becoming a doctor or engineer is the only way for many Arab students to please their parents. While most such students ultimately become professionals in whatever field they choose, many are later disenchanted and are drawn to other interests – including, perhaps, terrorism.
Bilal Abdullah, one of the physicians involved in the Doctors Plot, has been described by his friends as a "reluctant doctor" who pursued a career in medicine only because his father, a top Iraqi surgeon, wanted him to do so. Bilal attended elite schools in Iraq and graduated at the top of his .
Another member of the Doctors Plot, Kefeel Ahmed, is an engineer. Both of his parents are doctors. He was an exceptional student who placed fifth overall at the university he attended in Bangalore, India. Dr. Mohammed Asha, apparently the ringleader of the Doctors Plot, finished third overall in Jordan's science testing and was awarded a full medical scholarship to attend the University of Jordan. He graduated with a perfect 4.0 grade average.
"Sparing No Effort" vs. Chronic Unpreparedness
In short, the terrorists involved in the Doctors Plot are among the best and brightest minds in the Arab world. It is almost certain that there are others who are acting independently or have been recruited by al Qaeda – which, according to former CIA Director George Tenet, has "spared no effort in its attempt to obtain biological weapons."
America is still woefully unprepared for a bioweapons attack, the most likely of which would be with anthrax. Such a strike, properly executed, could kill tens of thousands and cripple the U.S. economy. To develop a new vaccine, it has been estimated, would take five years, and perhaps longer. A minimum of two to three years would be required for other medical countermeasures to be put in place. All of which brings up a question of terrifying magnitude: Is there enough time left before the new doomsday clock strikes midnight?