WMD (weapons of mass destruction) course instructor Christopher Hawley stopped by the DomesticPreparedness.com office earlier this month between trips overseas.  We asked him to give us a quick 30,000-feet view of what is happening in WMD defense in Eastern Europe and Central Asia. 
John Morton:  Chris, what can you say generally about WMD defense where you have been helping out with training?  
Christopher Hawley:  In the emergency response business, the average American may think the borders of the United States are the first line of defense for WMD and terrorism concerns.  Unfortunately, this is not the case.  I have got to say to you that  there are a number of countries that have active and robust programs to combat the WMD issues across the globe.  As you know, my experience is primarily limited to Eastern Europe and Central Asia.   As in the United States, there are several response agencies in that part of the world that have a role in WMD and terrorism response, but typically have other daily duties.  The emergency response systems in these countries are typically set up on a national level, and much like the United States there are various ministries involved.
Morton:  I guess they have the familiar interfaces between the national and local levels, right? 
Hawley:  Of course.  There are usually two police agencies: one for national level crimes, think FBI, and one for average daily crimes, the local police.  For terrorism issues, the national level police have the jurisdiction.  There is a comparable intelligence agency to our CIA that is responsible for national security.  In some cases, there may be a dedicated anti-terrorism squad who would have the lead WMD role, and the other agencies would support their efforts.  One key thing about their WMD investigations is the fact that the police agencies in this part of the world do not have all of the same rules that we have to follow in the United States. 
Morton:  What about emergency responders? 
Hawley:  Emergency response, such as HazMat, USAR (urban search and rescue) and firefighting, is usually the responsibility of the Ministry of Emergency Situations (MES).  This agency is a combination, emergency management and emergency response.  In some cases, this ministry has integrated all of those duties across all responders, while others only perform their assigned duties where it would not be unusual to have firefighters only respond to fires and nothing else.  In MES, they do have dedicated teams ready to respond to disasters, and they have USAR-like teams that only perform rescue tasks.   
Morton:  I assume they have 911 call centers, or something like them. 
Hawley:  Yes, but one of the issues in many countries is the lack of a centralized emergency call center, a 911 system, and so the response may be fragmented until all of the agencies are notified.  In some cases, the first agency notified will become the primary agency until the other agencies learn about the event.  Some countries do have a centralized system, and in most cases there is an organized emergency plan that outlines the command structure. 
Morton:  Any standout examples that compare well with what we have here in the U.S.? 
Hawley:  There are a number of countries that have standout systems which, in some cases, may surpass some of the systems in place in the United States.  The one big advantage that these countries have is that their services are typically controlled at the national level.  The countries involved in the Baltic region, Latvia, Lithuania, and Estonia, have emergency response and law enforcement teams in place that are top notch and are well equipped.  Slovenia has an excellent bomb squad which also has the WMD response duties, and it works very well with the fire service.  I should say the Slovenian fire academy is one of the best in the world.  Slovenia also has one committee to oversee WMD planning and response issues. 
Morton:  Any other examples? 
Hawley:  Romania is another country that has done well with WMD response.  It has a dedicated team of organized crime police officers assigned to their strategic materials unit, the SMU, which handles WMD events.  It's much like the FBI's Hazardous Materials Response Unit, the HMRU.  
Morton:  How is the funding? 
Hawley:  Well, although I may have painted a positive picture, I have to say there are some countries where well educated, highly motivated responders do not have the resources they need.  In some cases, national response assets do not have enough funds to literally put fuel in their vehicles.   
Morton:  Are they getting help? 
Hawley:  Yes.  There are a number of U.S. and internationally-based programs to provide training and assistance, but more is needed.  One doesn't have to look too far into arrests, seizures, and other WMD-related statistics to understand the movement of WMD materials in Eastern Europe and Central Asia.  Americans need to realize that dedicated people in this part of the world are on the front lines every day, protecting their citizens, as well as ours. 
Morton:  Thanks for the snapshot, Chris.  Take care and come see us again.
Hawley:  Will do.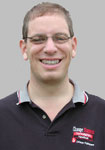 Christopher Hawley is a project manager for Computer Sciences Corporation (CSC), in Alexandria, Virginia. He supports the DoD Counterproliferation program. He is responsible for WMD courses throughout Eastern Europe, Central Asia and other parts of the world. Prior to his current position, he served as Special Operations Coordinator for the Baltimore County Fire Department. He has 24 years experience as a firefighter and 17 years as a HazMat responder. He is a published author of five texts on hazardous materials and terrorism response. He has written numerous magazine and trade journal articles.