When a debris-generating event such as a hurricane or flood strikes a city or any other populated area there almost always are not only victims to be cared for but also widespread, and substantial, damage to residences, businesses, and the public infrastructure as well. Saving human lives is obviously the first priority, but the overall recovery process is not complete until the considerable debris that has been generated is removed, processed, and disposed of. Most of the debris-removal tasks are carried out by private-sector firms specializing in such work, and every step in the process must be fully and properly documented.
Fortunately, funding for most if not quite all debris-removal tasks – an unglamorous but absolutely essential part of the recovery-and-resilience scenario followed in major national incidents – usually is available from the U.S. Department of Homeland Security (DHS). Well-informed local agencies and/or private-sector "Applicants" for debris-removal funding prepare for reimbursement by, among other things, securing the services of both a debris-removal contractor and a debris-monitoring firm; if both were properly solicited and selected using current FEMA (Federal Emergency Management Agency) criteria the overall reimbursement process should evolve in an orderly fashion. But that is not always what happens.
The private-sector contractors throughout the country who respond to a debris-generating event are or should be well aware of the proper methods for performing this type of operation, and most conduct themselves in an appropriate fashion. As Applicants for payment, they also should know that there is substantial information and assistance available at the state and federal levels to ensure they are familiar with and fully understand the rather complex documentation processes involved. Not only the on-site operating personnel but also the management-level officials of the debris-monitoring firms should know what their specific roles are. But what has too long been overlooked, and at times even ignored, is the specific role of the debris monitor and, of even greater importance, how that role can make or break an Applicant when reconciliation and reimbursement time arrives.
Even when there are millions of dollars at stake, some Applicants find themselves relying on an inexperienced and untrained monitoring workforce with regards to their funding and reimbursement paperwork. Unfortunately, the training that some but by no means all companies claim they provide in this area is frequently little more than an orientation type of overview that includes few if any specific real-world examples of what monitors actually experience and/or how they should respond in various situations. At other times the alleged orientation consists mostly of on-the-job training during which monitors are stationed at the debris site in the field observing and recording the work being done by the debris-removal crews – the members of which can quickly determine the monitor's inexperience. This difficult but highly avoidable situation can easily lead to numerous undesirable outcomes, including possible fraud, the collection, removal, and disposal of so-called "ineligible" debris, and – of the greatest importance –incomplete and/or incorrect documentation.
The Ticket to Economic Survival
Debris-removal operations – and the payments for that work – are, in fact, driven primarily by documentation, with arguably the most important document being what is called the load ticket. Every item of information required to be listed on a load ticket is there for the sole purpose of substantiating the debris' eligibility for processing and removal; without such substantiation, payments to contractors and subsequent reimbursement to Applicants cannot be approved. That fact is worth repeating, and emphasizing: Incorrect and/or incomplete load tickets that bring into question the debris' "eligibility" represent a major liability to the Applicant's future reimbursement and to the success of the overall debris-removal operation.
When the operation is examined in that context, it becomes clearly evident that the debris monitor is frequently "the weakest link" in the chain of individuals and agencies involved in the process. Nonetheless, all contractor and reimbursement invoicing, all reconciliations and audits, and all payments from the federal government (as well as all returns of payments to the federal government) depend on how well the debris monitor: (1) understands his or her duties; and (2) completes the frequently mountainous volume of documentation required. Unsubstantiated and/or erroneous documentation prepared by debris monitors is, in fact, by far the primary reason why federal funds must frequently be returned.
Substantial and relevant training that clearly outlines the duties and responsibilities of a debris monitor – from truck certification to final disposal, and everything in between – is a necessity. However, there is currently no specific requirement based on reimbursement criteria that a debris monitor must be properly trained and/or certified before being assigned to a debris-removal operation. On the other hand, the lack of a written requirement should not deter an Applicant from requiring debris-monitor training in its own advertisements for services. Just as a properly trained debris monitor can be an Applicant's most important asset, an untrained debris monitor can be the Applicant's biggest nightmare. The onus, therefore, is on the Applicants themselves, who have too much at stake to accept anything less than well-trained and properly certified monitors to work with the debris-removal teams.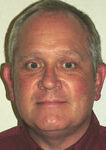 Kirby McCrary is president of Disaster Recovery Resources Inc., headquartered in Winston-Salem, N.C., and a registered professional engineer in both North Carolina and Florida. He was heavily involved in debris-management operations in Florida during the 2004-2006 hurricane seasons and, following Hurricane Wilma, oversaw all debris-removal and monitoring activities in Broward and Palm Beach Counties on behalf of the Florida Department of Transportation.