Imagine a family losing their home, their belongings – everything. With nowhere to go, they find the nearest shelter, only to be turned away due to shelter restrictions. Maybe it was because they have a dog, or one of their children has a disability, or they have an elderly parent with them. Regardless of the reason, they are turned away. When planning for a community, that should never happen.
When I was a state emergency manager, we created shelter annexes for each of these types of individuals – they were not included in the core plan. After Hurricane Andrew, a Category 5 storm that struck south Florida in August 1992, there were a lot of people coming to shelters who were on oxygen. Creating a separate special-needs shelter for them meant that, when these people showed up to their nearest shelter, they were told to go elsewhere. They could not go to the closest shelter, which did not accommodate people who relied on public transportation or had lost their cars in the hurricane. It also meant that these people could not be with their families – an absurd thing to ask during a time of crisis.
That was a mistake. This should never happen.
Root Causes
Unfortunately, too many emergency managers do not take into account the community as it exists. Instead, they create a plan based on an idealized community, and people are invariably left out. Communities are complex. In every neighborhood, there are elderly folks, people with disabilities and challenges, people with pets, and people with children.
Everyone in the community should be involved from the start. That includes planning for how to communicate with everyone – how to disseminate critical information – throughout the emergency. Some people are hard of hearing or visually impaired, and details must be included on how to reach these people so they know where to go and what to do.
Some emergency managers do not have the time or money to ensure shelters are set up to accommodate the entire community. Others simply do not know where to turn or who to ask to accommodate all members of the community. Both of these situations point directly to a key solution: include the community in the plan, and include the community in the response. Resources and knowledge are already part of the community and should be included at the table from the start and throughout the response.
There are so many advantages to this approach – most importantly, a more effective response. If that is not enough of a reason, consider the money and resource savings. For example, a local grocery or big box store included in a plan is able to provide resources more quickly – and likely at a much cheaper cost – than having those resources provided by the government.
A Community's Response Done Right
The response to the 2011 EF5-rated tornado that struck Joplin, Missouri, was a textbook example of what to do right:
They used a local college as shelter and invited everyone in.
There were nurses at the shelter.
They had set up a place where pets could be cared for.
They brought in people who could watch over children.
It was a huge shelter. Those who arrived were not turned away, no matter what. Everyone was included. To get it all set up, they turned to the community they lived in to help create a plan for that very same community. Everyone worked together: the local county, city, school board, and college; the local Red Cross chapter; the local Humane Society; and local nurses and veterinarians. Each of these parts of the community worked together as a single team to help create an "inclusion shelter." And, it worked.
One more thing: Do not be afraid to incorporate the private sector. The private sector is a huge part of the community. In Florida, one of the best resources was a local veterinarian who helped design protocols for how to incorporate pets into these inclusive shelters. In addition, local grocery or big box stores are already accustomed to providing resources to large groups of people.
It is easy to create a plan for some idealistic community that does not exist. That plan will fail. It is the responsibility of emergency managers to plan for the communities they live in, not for a community that fits nicely within their plans.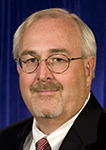 Craig Fugate was the FEMA administrator under President Barack Obama and is currently the chief resilience officer at resilience startup One Concern.