Click to listen to Radiation Resources for First Responders Discussion
First responders must be able to find reliable information during a radiological event. To fulfill this need, there are various resources available. For example, the National Alliance for Radiation Readiness (NARR) serves as an excellent resource for public health and medical first responders, especially the newly created clearinghouse. In addition, the Centers for Disease Control and Prevention (CDC) provide general guidance for radiological response, including ways to evaluate contamination and exposure, especially for first responders. State and local laboratories offer testing resources as well for air, water, soil, food, milk, animals, etc.
During a radiological event, the local public health and medical communities should work with both their state radiation control program director and epidemiologist to: (a) screen people to evaluate radiological contamination and exposures; and (b) help with the collection of urine samples for bioassay analysis. This screening, along with epidemiological information – symptoms, proximity to the incident, or environmental testing, for example – can help prioritize laboratory analysis of urine samples for medical management decisions. This help may be necessitated by the limited clinical radiological laboratory capacity.
Officially launched a little more than a year ago, the NARR was formed to bring together the various players involved in such a response. The NARR enhances radiological preparedness capability and capacity in public health and healthcare systems. Currently, the NARR consists of representatives from 16 premier national organizations representing public health, healthcare, medical, and emergency management sectors, with liaisons also actively participating from nine federal agencies.
This podcast includes interviews with the following subject-matter experts: George Mills, who works at the Vermont Health Department laboratory as the Inorganic Program Chief; Jim Blumenstock, MA, who holds the position of Chief Program Officer for Public Health Practice for the Association of State and Territorial Health Officials; and Robert L. Jones, Ph.D, who serves as the Chief of the Inorganic and Radiation Analytical Toxicology Branch at CDC's Environmental Health Laboratory.
____________
For additional information on CDC resources and Emergency Preparedness and Response, visit www.cdc.gov
NARR, including the clearinghouse, visit www.radiationready.com
State and local public health and environmental laboratories, visit www.aphl.org
State radiation control program directors, visit www.crcpd.org
State and territorial epidemiologists, visit www.cste.org
State and territorial health agencies, visit www.astho.org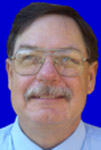 George Mills serves the Vermont Department of Health Laboratory (VDHL) as Program Chief of Inorganic Chemistry and Certification Officer and Quality Systems Manager for Environmental testing areas. He began his career at the Public Health laboratory in 1979. His current responsibilities include supervision of the CDC Laboratory Response Network, Chemical; Inorganic areas, radiochemistry including both public and private drinking water supply testing, environmental power plant surveillance testing, and radiological response testing.  He also supervises the Blood lead testing program, other metals biomonitoring, and inorganic chemistry drinking water testing. He received his B.S. in Biology from Norwich University, Northfield Vermont.