The new education must teach the individual how to classify and reclassify information, how to evaluate its veracity, how to change categories when necessary, how to move from the concrete to the abstract and back, how to look at problems from a new direction – how to teach himself. "Tomorrow's illiterate will not be the man who can't read; he will be the man who has not learned how to learn." – Alvin Toffler
The rise of Facebook and Twitter as common forms of communication has led to discussions in the public safety community – particularly in emergency management and law enforcement circles – about whether agencies and departments can use social media operationally to support emergency response.
As the world has seen, social media are effective tools for dispersing information quickly, mobilizing large groups of people, and calling these groups to action; they also have been used to support and implement protests, mass demonstrations, and political revolutions. (They have not, however, been effective in helping fill leadership voids or in rebuilding and establishing governance after these revolutions.)
For emergency responders, the value of social media hinges on whether they can help pinpoint where actions should be taken and if they can effectively support command-and-control operations.
In response to large-scale incidents such as hurricanes, or to scenarios examined in National Level Exercises, command-and-control problems often make it difficult to get the right information (from a trusted, verified source) to the right people (who have decision-making authority) quickly. Decision making is also hampered as information travels up a chain of command and back down before action can be taken – action that often occurs too late because of slow decision making.
Social networking may provide a solution to the challenges of maintaining command and control and speeding decision making, one that can be leveraged during large-scale events. If social media channels can provide data for situation analysis and for action at the lowest level in an incident's chain of command, missteps and problems can be avoided.
However, before decision-makers can use social media in such a way, several key questions must be addressed:
What types of information, and how much of each, are needed to inform operational actions?
What types of data would be available during an incident?
Who are trusted data sources, and how are they identified before an incident occurs?
Who will organize and analyze the data?
Who has authority to take action quickly, and at what levels?
These are not theoretical questions to be answered at some point in the distant future. They must be addressed now. Facebook and Twitter are no longer social novelties; they are fundamental technological changes in communication with the power to dramatically alter how safety and security challenges are addressed within communities. Public safety planners must tackle these issues head-on and look to truly harness the potential of these media.
Similar to the public's expectation of an instant response to email, there is a growing expectation that a tweet or Facebook posting will be read immediately. Public safety disciplines will have to catch up to that expectation by adapting to these new forms of communication and responding to messages through new media. Otherwise, responders might be exposed to increased liability by not acting on information that was readily available – no matter the channel of its delivery, and the public could be exposed to increased risks because their calls for help went unheard.
Copyright © 2012 CNA. Reprinted with permission.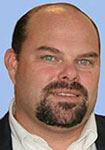 Timothy Beres is Vice President and Director of the Safety and Security Division of CNA, a not-for-profit research organization. Prior to joining CNA, he held senior leadership positions in the Department of Homeland Security and the Department of Justice. He received a Bachelor of Arts degree from Virginia Tech, is a public speaker, and has authored numerous articles in the field of homeland security. In 2005, he received the National Grants Management Association's Distinguished Service Award.