With all the thought, planning, and training that go into disaster preparedness efforts, communities theoretically should be ready for any threat and hazard that they face regularly – severe storms, wildfires, hurricanes, power outages, earthquakes, droughts, mudslides, etc. However, that is not always true. The Federal Emergency Management Agency (FEMA) has already recorded 37 declared disasters in various states so far in 2021. Governors often request federal assistance when their states' resources are insufficient to adequately respond to disasters.
The system generally works well when the communities in need of assistance are scattered geographically and over time. An event like COVID-19, though, changes this dynamic. When resources are depleted in numerous locations, supplies, equipment, and other support that would typically be available from mutual aid partners are no longer obtainable. This raises the demand for federal assistance. In fact, the number of declared disasters cited on FEMA's website more than tripled from 101 declarations in 2019 to 309 in 2020.
When local resources are overwhelmed, states step in to assist. When state resources are insufficient, the federal government is there to help. However, when national resources are depleted or the country lacks strong leadership, the country collectively suffers. It should not have taken a worldwide pandemic to expose the national preparedness failures that experts had warned about long before 2020. Even small operational disruptions can have significant cascading effects, as were demonstrated in the healthcare industry, transportation industry, and so many others.
With face mask mandates being lifted and communities racing to return to life as it was before COVID-19, history may repeat itself – again and again if action is not taken to learn from the past in order to better prepare for the future. This pandemic is not the ultimate threat. DomPrep readers know that there can and likely will be disasters with much greater consequences if national preparedness plans, biosecurity reports, and other warnings are not acted upon. Inaction leads to vulnerability.
The nation, states, communities, and individuals need to better prepare. At the individual level is where the cascading effect begins. A lack of preparedness creates an upward dependency on resources. So, the question is, what are preparedness professionals doing to prevent this burden and build resilience? To start with, absorb information – read reports, study lessons learned, review best practices, identify threats and hazards, etc. Then, do something with that information – implement plans and procedures, offer trainings, build resources, ensure compliance among various stakeholders, review and update the plans regularly, etc. Absorbing information is the easy part, which most preparedness professionals have already done. It is now time for the difficult part – do something with that knowledge.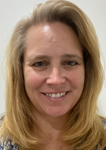 Catherine L. Feinman, M.A., joined Domestic Preparedness in January 2010. She has more than 30 years of publishing experience and currently serves as editor of the Domestic Preparedness Journal, DomesticPreparedness.com, and the DPJ Weekly Brief, and works with writers and other contributors to build and create new content that is relevant to the emergency preparedness, response, and recovery communities. She received a bachelor's degree in international business from the University of Maryland, College Park, and a master's degree in emergency and disaster management from American Military University.