The lack of core capability guidance diminishes counties' levels of preparedness and resilience and is a barrier to increasing these efforts for the nation as a whole. By using community associations as force multipliers, counties can leverage this valuable resource to increase resilience-building efforts beginning at the local level. This bottom-up approach builds not only physical but social resilience at all levels.
The stated intent of the core capabilities from the National Preparedness Goal is to increase the resilience and security of the nation. The Protection and Mitigation frameworks describe steady-state actions for protecting infrastructure and systems, and actions to mitigate or protect against the impact that can result from a disaster. The Mitigation framework makes the distinction that mitigation capabilities build resilience and support recovery capabilities.
In the United States, there are 3,143 counties, which include county equivalents such as the Louisiana parishes, independent cities in Virginia, Alaskan boroughs, and the District of Columbia. A significant amount of literature is available describing resilience and the core capabilities, but there is inconsistent guidance provided specifically for how a county can use the core capabilities to improve its resilience. Currently, counties have to become familiar with dozens of guidance documents as well as multiple standards. With appropriate guidance and support, counties and county equivalents can exponentially build and improve the security, protection, preparedness, and resilience of the United States.
Built on Security, Protection, and Preparedness
The term "resilience" is often used too casually, with an indifference to changing meanings between mission areas and disciplines. This term can have an active or passive connotation – as tactics or actions used to build or improve communities or as the outcome or result of specific actions, respectively. Resilience can also be described as having both social and physical outcomes.
The core capabilities that add value beyond securing, protecting, and preparing to respond can build resilience for a county. Many of the actions to build and improve resilience are based on mitigation or protection actions for structural, natural, or social forms of resilience. Counties should not limit accomplishing the mitigation core capabilities to only hazard mitigation grant programs. Counties that identify their threats and hazards and complete resilience assessments can reduce their vulnerabilities by mitigation and protection actions for infrastructure systems, the economy, health and social systems, housing, and natural and cultural resources. Improving cybersecurity and the supply chain integrity and security also improve resilience.
Counties should consider developing indicators and measures for building resilience. Although measurement tools do not improve resilience, they can inform the development of strategies to increase efforts. The process of identifying indicators can then determine or confirm what to improve. As such, a county should not limit consideration of actions to meet a resilience target based on a definition, but instead think outside the box, especially when searching for low-cost administrative solutions.
Counties ought to consider modifying the taxation system for homeowners to receive tax credits as incentives for resilience-improving mitigation actions they complete. Counties can also offer an award for exceeding the local building code standard, negotiate insurance premium reductions for resilience-improving investments, and coordinate for grants, lower interest loans, and improved bond ratings as incentives for resilience-building improvements.
Community Associations as a Force Multiplier
There are more than 338,000 community associations within the United States. The term community association includes homeowners associations (HOAs), cooperatives, and condominiums. Community association membership represented about 21.1% of the U.S. population in 2015. However, current volunteer structures do not adequately support the unaffiliated spontaneous volunteer response. Subject matter experts advocate integrating spontaneous volunteers into disaster planning as force multipliers. A system designed based on the Incident Command System can help counties begin to integrate spontaneous responders within their HOAs.
The Bollinger Hills HOA provides an example of a HOA-based Community Emergency Response Team (CERT). The volunteers come from residents within the subdivision trained in CERT curriculum by the Danville and San Ramon, California, first responders. The CERT training is provided during 3.5-hour classes, one night per week for six weeks. The Bollinger Hills HOA also participates in the shorter overview Personal Emergency Preparedness (PEP) training sponsored by the state of California.
The City of Freemont, California, also provides the three-hour PEP training, which includes: an overview of home disaster preparedness, basic fire safety, knowledge of how to safeguard and turn off utilities, an overview of hazardous material, and an overview of weapons of mass destruction. The PEP training also meets the volunteer hours required for high school students to graduate in California.
Counties can promote resilience-building preparedness by implementing the National Weather Service's StormReady© and the National Fire Protection Association's Firewise USA™ programs. At the individual and community levels, promoting individual and family plans and risk-appropriate insurance is important. HOAs then can be used as force multipliers. Counties that use the StormReady© preparedness actions increase resilience by executing the following actions:
Having a county emergency operations center;
Possessing multiple ways to receive weather reports and send alerts;
Having a network of local weather spotters;
Promoting preparedness; and
Training and exercising for hazardous weather.
A Resilience Dividend
In her book, The Resilience Dividend, Judith Rodin advocates developing and enhancing a sense of commitment, shared values, and a common identity she describes as "social cohesion." Strengthening infrastructure and systems is fundamental for building resilience, but a critical component for a resilient county is to build social cohesion. Counties that reduce the risks and hazard vulnerabilities by improving building codes and zoning, providing incentives for owning a home, and successfully reducing the insurance rates for flood insurance move toward a resilient county. Energizing county residents and businesses to plan together and execute a shared vision is critical. When a county invests in building resilience, it is not only able to respond and recover faster, it can gain new opportunities and become more attractive for new business investments and population growth.
This article is based on the author's masters thesis, which can be accessed in full here.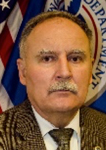 Allen B. King III, CEM, is an emergency management specialist with the Federal Emergency Management Agency (FEMA), developing doctrinal policy and guidance. He is a retired Army officer with over 36 years of experience in emergency and disaster management. For the past eight years, he has taught the Boy Scout of America Emergency Preparedness merit badge to scouts in northern Virginia. He has a master's degree in emergency and disaster management from American Military University. He was the first vice president of the Order of Sword and Shield Honor Society for AMU and is a member of the Delta Epsilon Tau and Golden Key honor societies. He is a recent graduate of FEMA's National Emergency Management Advanced Academy.