On Friday, 17 February 2012, another plot to carry out a suicide/homicide bombing attack on American soil was foiled. According to the Criminal Complaint of charges filed with the U.S. District Court for the Eastern District of Virginia, a lengthy multi-agency investigation led to the arrest of Amine el Khalifi, allegedly in the final stages of executing his martyrdom operation, which was targeted at the U.S. Capitol.  This arrest is the most recent in a growing list of foiled plots and attacks within the United States.  The el Khalifi case was handled by the Federal Bureau of Investigation's Joint Terrorist Task Force (FBI's JTTF), as have been many other investigations resulting in unsuccessful terrorist attacks and subsequent successful prosecutions.  These investigative successes appear to represent clear evidence that information sharing and interagency collaboration has improved since the terrorist attacks of 9/11 2001.
The 911 Commission highlighted information-sharing shortfalls across levels of government and disciplines as a national imperative for improvement.  As demonstrated by interagency law enforcement successes such as the 2010 interdiction of Najibullah Zazi and others during the final stages of a planned attack against targets in New York City, criminal investigative information sharing has improved.  Considerable resources have focused on the criminal investigative efforts for improving information sharing; however, critical gaps still remain.   Many of the emergency management disciplinary interests are underrepresented in information sharing.   Since 9/11, fusion centers have increased to 72.  The principal operational focus of fusion centers is supporting law enforcement. Information sharing stovepipes and enormous gaps remain in such areas as public health, natural disasters, and critical infrastructure preparedness.
Viewing information sharing as vital to the "whole of society" is a basic belief of the DomPrep40 (DP40) advisors, who represent thought leaders in homeland security, and reader survey entitled Information Sharing Across Emergency Management Disciplines.  The DP40 advisors and readers considered the viability and sustainability of the current hierarchical approach to information sharing in the context of continuing budgetary constraints, recent security challenges, and various technological issues likely in the foreseeable future.  Respondents expressed views on current information dissemination in the form of timely and actionable intelligence to first responders, including implications for the private sector as a partner in community and critical infrastructure resilience. The challenges posed by crowd-based social media prevalence and the broadband D-Block spectrum were also addressed in the survey.
Key Findings 
DP40 advisors' and readers' perspectives to the survey questions are remarkably aligned in many areas.  The respondents agree by wide margins (80% DP40 and 80.7% readers) that information sharing has improved since 9/11.  But an even greater percentage of respondents from both groups believe that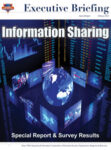 improvements in current information sharing authorities are still needed (100% DP40 and 98.8% readership).  In addition to a recognized need for wide-ranging improvements to information sharing authorities, both groups view organizational cultural impediments to the "need to share" as the greatest single impediment (56% DP40 and 46.2% readers).
The survey reflected respondent agreement that Public Health discipline is least serviced by current information sharing constructs (52.2% DP40 and 48.2% readers), with emergency managers falling next in line as underserved (26.1% DP40 and 25% readers).  The survey findings support the impression that law enforcement is the greatest benefactor of current information sharing constructs.
The current hierarchal approach to information sharing – in which there is federal oversight by both the Department of Justice and the Department of Homeland Security – is viewed by the respondents as failing to provide local-level first responders with timely and actionable intelligence (37.5% DP40 and 43.2% readers).  However, the survey finds a lack of consensus on models for improvement.  Only 8.3% of DP40 and 16.7% of readers who responded believe that federal, state, tribal, and local government agencies should be on the same hierarchal plane.  There is consensus among the respondents for improvements in state-operated fusion-center levels of service to regional states and local first responders (65.3% DP40 and 72.7% readers).  Similarly, the majority of respondents in both groups believe that private stakeholders' needs are underserved by current information sharing constructs (56.5% DP40 and 46.2% readers).
Recent security breaches, such as the Wikileaks intelligence compromise, are believed to have some impact on progress for information sharing improvement (58.4% DP40 and 60.9% readers).  However, respondents are split on the duration of this impact – 29.2% of DP40 respondents believe that the impact will be long lasting, but an equal percentage believe that the impacts are temporary and are driving needed course corrections to improve security.
Both groups of respondents view the challenges posed by crowd-based social media information exchanges is a major problem for the public sector – 79.1% DP40 and 65.9% of readers believe that local public-sector information-sharing processes and technologies are not keeping pace with crowd-based social media information sharing.  However, there is consensus that agencies should not proactively defeat or obstruct social media transmissions (66.7% DP40 and 50.3% readers).  Regarding the current issues related to public safety-dedicated wireless bandwidth – which is necessary for current and future transmission of all forms of information media – there is overwhelming support for expanding and dedicating broadband spectrum to public safety agencies (75% DP40 and 64.1% readers). Congress is considering legislation to authorize the auctioning of reserved broadband spectrum, but there is a debate over dedicating D-Spectrum to public safety agencies or expanding the current sharing broadband spectrum with the public.
Click to download Full Report.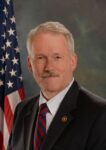 As founder and president of Direct Action Resilience LLC, Joseph Trindal leads a team of retired federal, state, and local criminal justice officials providing consulting and training services to public and private sector organizations enhancing leadership, risk management, preparedness, and police services. He serves as a senior advisor to the U.S. Department of Justice, International Criminal Justice Training and Assistance Program (ICITAP) developing and leading delivery of programs that build post-conflict nations' capabilities for democratic policing and applied modern investigative techniques. After a 20-year career with the U.S. Marshals Service, where he served as chief deputy U.S. marshal and ERT incident commander, he accepted the invitation in 2002 to become part of the leadership standing up the U.S. Department of Homeland Security as director at Federal Protective Service for the National Capital Region. He serves on the Partnership Advisory Council at the International Association of Directors of Law Enforcement Standards and Training (IADLEST). He also serves on the International Association of Chiefs of Police, International Managers of Police Academy and College Training. He was on faculty as an instructor at George Washington University. He is past president of the InfraGard National Capital Region Members Alliance. He has published numerous articles, academic papers, and technical counter-terrorism training programs. He has two sons on active duty in the U.S. Navy. Himself a Marine Corps veteran, he holds degrees in police science and criminal justice. He has contributed to the Domestic Preparedness Journal since 2006 and is a member of the Preparedness Leadership Council.