Each year, thousands of entities – including government agencies, private volunteer organizations, and commercial enterprises at all levels – collaborate to plan and oversee a wide array of special events across the country. These events vary greatly in terms of size, scope, and complexity. They include high-visibility National Special Security Events (NSSEs) like the State of the Union Address and Presidential nominating conventions; major sports events like the Super Bowl and Indy 500; more common events such as major league and college baseball/basketball/football games and concerts; and local events such as urban-area fireworks displays and small-town holiday parades.
In many cases, these special event activities involve broad multi-jurisdictional, multi-agency, public/private-sector planning and coordination. The degree of detail necessary depends on the nature of the event, crowd size, presence of dignitaries, proximity to critical infrastructures, threat level, and other factors. In support of these activities, many government, not-for-profit, and commercial entities have developed extensive venue-focused security and emergency response protocols, best practices, and partnership networks. It is important to note that these protocols and practices are generally intended to cover a "snapshot in time" – i.e., the immediate period before, during, and after the event takes place. They typically are not designed to support a more generalized "steady-state" emergency preparedness or response posture.
Nonetheless, it is interesting to consider the potential application of the protocols, systems, information-sharing networks, relationships, and best practices developed and used to support special event venue-driven planning in a much broader context. In fact, it makes sense to postulate that government agencies, commercial enterprises, and communities that actively engage in public/private-sector planning for special events should be better prepared to deal with all-hazard emergencies in a much broader context. Putting it simply, if a major urban area plays host to the World Series or even less complex special events on a frequent basis, that area should be better postured, in some sense, to deal more effectively with a broader range of potential contingencies.
The following analysis reflects the opinions of DomPrep40 members and DomPrep readers compiled through the most recent DomPrep survey on the application of special events-focused best practices, planning structures, and information-sharing mechanisms in a more generalized preparedness context. The survey results offer some useful information for discussing various preparedness challenges at the national, regional, and local levels from a "Whole-of-Community" perspective.
Key Findings
The vast majority of survey respondents indicated that they participate in a formal special event security and emergency preparedness planning process, aligned with the National Response Framework, at least once a year. Surprisingly, less than half of the respondents maintain formal special events planning checklists or best practices inventories.
The vast majority of respondents believe that there is a strong correlation between special events planning and oversight, and community preparedness in a much broader context, including terrorism prevention and all-hazard consequence mitigation.
More than half of respondents' jurisdictions/organizations actively participate in public/private-sector information sharing associated with special events security and emergency preparedness planning, and believe that private sector participation in such activities is important.
The majority of the respondents participate in special events security and emergency preparedness training and exercise activities on a frequent basis, and believe that these activities bolster community preparedness in a broader all-hazards context.
Click for Full Report
Click to register and listen to Webinar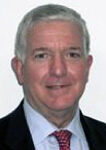 Robert (Bob) Stephan is Managing Director of Dutko Global Risk Management, a core enterprise of the Washington, DC-based strategic consulting firm Dutko Worldwide. Prior to assuming his current position, he served in the U.S. Department of Homeland Security (DHS), from 2005 to 2008, as the Assistant Secretary of Homeland Security for Infrastructure Protection. In that post, he was responsible for the Departments efforts to catalog the nations critical infrastructures and key resources, develop the National Infrastructure Protection Plan, and coordinate the risk-based strategies and protective measures needed to secure U.S. infrastructures from terrorist attack and facilitate their timely restoration in the aftermath of natural disasters and other emergencies. In an earlier DHS assignment, he served as Special Assistant to the Secretary and as Director of the Secretary's Headquarters Operational Integration Staff.