Mitigating wildfires is not only essential for protecting life, property, and critical infrastructure. It also is essential for controlling climate change, which ultimately causes disasters around the world. National Fire Protection Agency (NFPA) estimates that wildfires now cost between $63 and $285 billion a year. According to data from the Fourth National Climate Assessment, wildfires cause 5-10% of annual global CO2 emissions each year. As long as wildfires continue to intensify and burn more area, CO2 emissions are expected to increase because climate change leads to warmer temperatures and favorable wildfire conditions. Furthermore, an Environmental Protection Agency (EPA) report comprises the cost of health effects from exposure to U.S. wildfires between 2008 and 2017 as $450 billion.
Many of the wildfire mitigation projects implemented or proposed focus on preserving life, property, and infrastructures. To preserve all, mitigation projects should focus on long-term sustainable efforts. Mitigating the cause of wildfires from the root will save lives, build community resilience, mitigate long-term health effects, and reduce the number of disasters caused by climate change.
Project Concept Proposal
In order to avoid a conflict of interest with other current governmental initiatives and strategies, government bodies at the federal level along with state representatives (preferably the governors' authorized representatives from Oregon, Washington, and California and federally recognized tribal nations) should outline options that are solely based on scientific information and technology resources available for mitigating wildfires. Once the project is outlined, then the relevant private companies could present their proposals with real-life best practices from a similar initiative. These companies could be vetted through their previous accomplishments in private sector, water, gas, and oil industry pipelines covering large geographic areas.
Scientific Background
Water sprinkler systems could be enhanced to cover large geographic areas. Similar sprinkler systems could be installed to suppress potential fire hazards. Subsequently, permanent irrigation systems could be built and incorporated into various models developed through National Oceanic and Atmospheric Association (NOAA) and other private partners to design the system. Water then could be collected in smaller man-made creeks – essentially mini dams without interrupting wildlife and nature. There are 18 river basins in the U.S., with each watershed having a unique ecosystem. "If a state's boundaries follow the watershed, they would be able to streamline land and wildlife management." These water sources could be accessed through pipelines running around and across the forest.
Some federal critical infrastructures are managed or overseen by the federal government. As such, any initiative for reducing loss of life or damage to property and infrastructure could be protected with memoranda of understanding and agreements executed in coordination with the federal government. NOAA's High-Resolution Rapid Refresh (HRRR) weather prediction model provides critical details of rapidly evolving weather events to forecasters and decision makers, which helps improve severe-weather forecasts and warnings across the country. The HRRR-Smoke accurately forecasts the behavior of wildfire smoke and its impact on weather. According to the U.S. Fire Administration, the experimental version of this model "played a pivotal role in mitigating the impacts of wildfires last summer."
The U.S. has approximately 2.6 million miles of pipeline, which serves as a transportation hub for critical infrastructure and natural resources. Utilizing technologies and resources that are readily available just requires a formal process of coordination between the private, nonprofit, and governmental sectors (under the direction of governors and tribal leaders of the respective states and the president).
Current Initiatives & Partners
Although a 10-year strategy to reduce wildland fires effectively calls attention to the importance and maintenance of ongoing collaboration among some key national agencies with an emphasis on planning and implementation of policy, it does not underscore the importance of current science and technology available to combat wildfires. Mitigation efforts, though, primarily focus on risk reduction, management of land, and resources.
To produce an effective wildland fire mitigation project, the Federal Emergency Management Agency (FEMA) must identify the appropriate bodies – in addition to the NFPA, NOAA, National Weather Service, and Incident Meteorologists – that are trained to support wildfire suppression efforts. Support for this effort includes project managers and the private sector (e.g., the water sector and companies that produce fire sprinkler systems). The private sector could expand the use of sensors in high-risk areas. Similar to fire sprinkler systems, these sensors would be activated when heat rises to a range of 135 to 165 degrees Fahrenheit. Similar functioning sensors are also utilized in the oil and gas pipeline industry.
With approximately 2.6 million miles of pipeline, could the U.S. use this transportation hub to help suppress wildfire hazards?
Potential Funding Sources
Wildfires often result in major disaster declarations. As such, Hazard Mitigation Assistance that is available under major disaster declarations would be a potential funding source. In addition, FEMA established a third type of declaration, Fire Management Assistance Grants, which could be used for mitigation. Another possible funding source is mitigation grants that agencies have available for terrorism prevention/counterterrorism initiatives. With caveats for combining different types of declaration funds (e.g., duplication of benefits is not allowed), these funds could possibly be reallocated to cover certain aspects of this project to prevent forestry and livelihoods from becoming potential targets. Global warming mitigation and sustainability grants available at all levels of government as well as through nonprofit and private philanthropic organizations could be combined into this extensive effort. Lastly, other funding sources such as preparedness grants are another source that could be diverted into this measure.
Steps to Coordinate This Initiative
Assess the weather and climate impact on areas/forestry at risk for wildfires – based on more than just trees and homes burned/at risk of burning, but on the number of people, livelihood, and economic resources at risk/impacted.
Coordinate with the water and dam sector, NOAA incident meteorologists, large-scale fire sprinkler system producing companies, and gas pipeline industry expertise. Draft a possible layout with the approximate cost of the project.
Determine grants available at all levels of government, as well as nongovernment philanthropic organizations and ways to consolidate these funds for this initiative.
Calculate the loss incurred from wildfires: physical (long-term health effects), life, property, infrastructure, as well as impact on the environment. Compare that loss to the estimated number of project costs and expected recovery costs within the same time frame. The project costs relative to the monetary and life losses highlight why it is worth looking into this mitigation project. Nevertheless, these calculations may not accurately capture the long-term sustainable efforts that could be built through the adoption and implementation of this project.
The frequency and severity of wildfires are not decreasing. However, mitigating the potential loss of life and property resulting from this growing threat presents challenges that require new innovative solutions. Using existing infrastructure and technologies coupled with cooperative interagency agreements, the U.S. could develop comprehensive mitigation strategies with enormous possibilities. The above steps are the path to one such possible solution.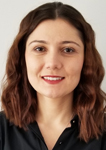 Senay Ozbay is a Certified Emergency Manager through the International Association of Emergency Managers (IAEM) and holds a Master of Public Administration in Emergency and Disaster Management from Metropolitan College of New York. She worked as a disaster case manager for Catholic Charities Diocese of Trenton, the Federal Disaster Case Management Program, and helped survivors recover and return to the new normal from Superstorm Sandy. Shortly after, she took on the role of district health emergency planner and coordinator for the Central Virginia Health District, Virginia Department of Health, where she managed the Emergency Preparedness and Response program and accreditation process. She was the public health emergency management planner and coordinator for the city of Alexandria, Virginia, where she managed the Public Health Emergency Management Division. As a dedicated public servant, she recently joined FEMA as an emergency management specialist for Individual Assistance Branch in Recovery.