As floods become more severe and more frequent, government authorities must invest in advanced technology platforms that take the guesswork out of crisis management. Since the consequences of flood events vary dramatically, the tools used to fight them – such as surveillance, connectivity, and situational awareness technologies – must be able to adapt to each unique situation.
In 2018 alone, there were 14 weather-related natural disasters across the United States that caused total damage exceeding $65 billion. From hurricanes and wildfires to droughts and floods, natural disasters have had devastating effects in recent years, with increasing frequency. Although all of these threats deserve renewed attention from government authorities and first responders, floods have been especially destructive, from the deadly 2005 flooding in the wake of Hurricane Katrina to the recent flooding in the Midwest.
As floods take a greater toll on the nation's aging national infrastructure system and put communities across the country at risk, it is incumbent on government authorities to develop flood preparedness and response plans equal to the magnitude of the challenge. To do so, local, state, and federal authorities must surmount historical obstacles that have (perhaps until recently) largely stymied governmental agencies and first responders alike. Many of these lessons have been learned the hard way, but they underscore the importance of "getting it right" in the immediate aftermath of major flooding events.
Flooding: A Rising Threat
Natural disasters of all kinds pose challenges for communities across the country. However, flooding – the end result of events such as hurricanes and late winter storms – carries significant consequences in both the short- and long-term. In addition to the 2019 flooding in the Dakotas, Nebraska, and Montana (events that have already pushed local governments to the breaking point), the past decade has witnessed floods that have left indelible marks on communities and resulted in the loss of human life. Many of these events have also posed serious threats to national security and defense apparatus.
The floods that accompanied Hurricane Harvey paralyzed one of the nation's largest metropolitan areas and contributed to the deaths of nearly 100 people. Superstorm Sandy, which struck New York and New Jersey in 2012 and resulted in more than $60 billion worth of damage, resulted in floods so severe that nearly half of all deaths caused by the disaster were related to flooding.
For government authorities, which marshal disaster relief resources and organize crisis management, flooding poses unique challenges. Often simultaneously affecting broad geographic areas ranging from urban zones to rural communities, floods demand synchronized action on multiple fronts. Additionally, the essential components of orderly and unified disaster relief (e.g., effective information sharing and community outreach) may become even more strained during floods, which can cause power outages, interfere with internet and cellular connectivity, and disable phone lines.
The Role of Technology in Disaster Management
Although the short- and long-term consequences of increasingly frequent flooding vary from one community to the next, what is clear is that authorities across multiple levels of government need to invest in smart, strategic flood-response technology to prepare disaster response teams for the immediate aftermath of these events. The most effective flood response technologies range from drones for surveillance to situational awareness platforms that ensure valuable data reaches the right people. These tools allow decision-makers to build a comprehensive plan of action and respond to flooding events in real-time.
Although natural disasters have always presented considerable challenges to authorities – especially at the local level where resources and personnel can be limited – flood responses in particular demand a significant degree of coordination and collaboration. By incorporating surveillance, connectivity, and situational awareness technologies, it should be possible to launch emergency responses that are faster, better organized, and ultimately more effective in mitigating the damage of flood events.
It is essential that emergency response teams deployed to flooded areas operate from a shared common operational picture (COP) – one that provides reliable, real-time information as to the whereabouts of citizens, response crews, and infrastructural assets. In other words, the COP should enable high-fidelity situational awareness across all relevant personnel. By working from sound intelligence, disaster management efforts can be organized from the top down, rather than by way of the traditional "every crew for itself" mentality. At the same time, flood-response technology can enable and encourage personnel in the field to share important information with other deployed personnel and with a central headquarters.
Emerging Flood-Response Technologies
Recent floods have underscored the importance of communication and coordination in developing real-time responses. Fortunately, the technologies that are emerging are imminently capable of adding tremendous value on a number of fronts.
Pivotal flood-response technologies include:
Surveillance Technology – Drones or unmanned aerial vehicles (UAVs) provide ground crews with an "eye in the sky" that allows them to gain a full picture of the flooding, including which areas are most affected and where emergency responses may be required next. Underwater drones can also help responders examine infrastructure and coordinate rescue efforts in heavily flooded areas.
Flood Mapping Technology – Flood forecast maps use remote sensors to determine which areas are most at risk of flooding based on elevation, proximity to bodies of water, and other topographical data. They can also be helpful in evaluating if and when to rebuild infrastructure after a natural disaster, as some areas may have become too dangerous to accommodate homes and businesses.
Connectivity Technology – The most powerful tool available during a natural disaster is one that nearly everyone has access to: a smartphone. Quickly deployable cellular data communication platforms can help people stay in contact with their loved ones during floods. These networks can also help authorities communicate more easily with one another and with imperiled communities over social media.
Situational Awareness Technology – Situational awareness platforms integrate discrete technologies, synthesize information streams, and activate data from UAVs, intelligent infrastructure, meteorological data, and more. Such integration helps responders build a COP, enabling crews on the ground to execute their critical responsibilities with far greater effectiveness.
A new generation of digital technologies is helping governments take decisive control over major flooding events. Perhaps the most important development in flood-response technology is the rise of situational awareness platforms. This technology enables decision-makers to effectively coordinate response efforts at a moment's notice, rather than executing strategies designed for dynamic situations that will almost certainly have changed by the time first responders arrive on the scene.
Integrating flood-response technologies and disaster response personnel into a situational awareness platform can make real-time coordination a reality, and help prioritize and distribute mission-critical information to the right people at the right time. It is even possible to leverage the power of crowdsourcing to pull citizen-generated data from social media and purpose-built public applications into a COP. Through the use of mobile data communication platforms, citizens are able to support the COP and receive vital information from government responders.
Ultimately, surveillance, connectivity, and situational awareness technologies have the potential to revolutionize how governments respond to major flooding events. By leveraging information in a more coordinated fashion and pulling from a wide array of assets across disaster-stricken areas, it is possible to develop responses that are better organized in turn – and save lives in the process.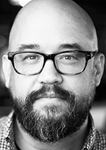 John Dames is chief technology officer for Coolfire Solutions, a software company specializing in platform development and technology to deliver actionable intelligence. He has spent the past 8 years helping conceive and develop solutions for customers such as Enterprise Rent-A-Car, U.S. Military Special Forces, and municipal public safety and security teams.