In the field of emergency management, resilience is directly correlated to preparedness.  Proper planning, combined with the execution of emergency plans prepared for weather-related emergencies, can significantly improve the outcome of such emergencies.  In addition, the establishment of proper communication channels helps ensure that services are restored in a timely fashion. 
The 2007 winter storms in Iowa and the 2008 ice storms in New England are among the more prominent examples in recent years that highlight the need for effective communications plans to ensure that power utilities are resilient both during and after weather-related emergencies.  These events, and the thorough after-action reviews that followed, provide important lessons for other jurisdictions. 
During the winter of 2007, the state of Iowa experienced two historic storms that knocked out power to an estimated 134,000 or more of the state's residents.  The loss of power also affected the telephone systems that were dependent on power and ultimately prevented many constituents from reaching emergency services.  Improved communications between utility companies and the state, it was obvious, would allow government officials to have a more accurate, and more timely, understanding of the areas in need of immediate assistance – and also, in 2007, would have enabled the re-direction of the telephone lines dependent on power to ensure access to emergency services.
One of the more important lessons learned from this incident focused on the activation of emergency plans to ensure that proper resources are allocated to address both the loss of power and the impact that a lack of those resources has on the state's critical infrastructure.
N.H.: A Helping Hand From Neighboring States 
In 2008, New Hampshire experienced a major ice storm that caused over 400,000 customers to lose power, an impact felt by all four of the state's major utility providers. The magnitude of the storm caused the providers' infrastructure to suffer considerable damage – enough, in fact, that they were forced to request help from providers in neighboring states.
In this case, New Hampshire had developed emergency "what if" plans with neighboring states in advance of what turned out to be a worst-case situation. The lack of communications, and of standardized methods of response, however, adversely affected the ability of utility companies to respond to the outages. The after-action report issued following a review of the 2008 incident highlights the need to institute trigger points in the system that would automatically mobilize resources to ensure a more timely restoration of services.  The report also recommended that utilities conduct readiness drills that would include participation by all relevant support organizations.
The 2007 and 2008 storms provided numerous lessons to the utility industries of both New Hampshire and Iowa, and served as both a warning and an example for other states.  The ability to have a clearly defined and well rehearsed response will usually allow the restoration of utilities in a quick and organized fashion, thus minimizing the risks associated with damages caused to such critical systems.  Without adequate communications, however, the restoration of power utilities could suffer greatly.  By ensuring that stronger and more reliable communication channels are available, and that appropriate operating procedures are in place, future emergencies of similar magnitude will be addressed not only more promptly but more effectively as well.
_______________
For additional information on similar incidents and detailed after-action reports, please visit the Lessons Learned Information Sharing Web site at www.llis.dhs.gov.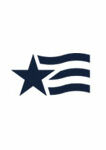 Omar Alkhalaf, a contractor with SAIC, is an outreach and operations analyst for Lessons Learned Information Sharing (LLIS.gov), the U.S. Department of Homeland Security/Federal Emergency Management Agency's national online network of lessons learned, best practices, and innovative ideas for the nation's homeland security and emergency management communities. He received a bachelor's degree in Global Affairs with dual concentrations in Global Diplomacy and Governance/Middle East & North Africa Region from George Mason University in Northern Virginia.