The earthquakes in China earlier this month, and the cyclone that crippled Myanmar; Hurricane Katrina; the terrorist attacks on the World Trade Center Towers, the Pentagon, the London Underground, and the train station in Madrid; the earlier and even more violent San Francisco earthquake of 1906 and the global influenza pandemic of 1918-1919. Not to mention the Nazi invasion of Poland in 1939, the Japanese attack on Pearl Harbor in 1941, North Korea's invasion of South Korea in 1950, and Iraq's invasion of Kuwait in 1990.
All of these and many other random acts of nature – and deliberate acts of hostile nations – had several things in common: They were not only sudden and, usually, unexpected, but the nations, cities, and states totally or partially devastated were in almost every instance completely unprepared.
No nation, and no individual human being, can undo the past. But national governments and the people they govern – and should do their utmost to protect – can and should use the lessons learned from the past to prepare for the future. Today, those preparations require but should not necessarily be limited to:
1. Planning – Included in this umbrella category should be unflinching assessments of a broad spectrum of potential dangers, natural or manmade, as well as a full and honest calculation of the costs involved in coping with (to the extent possible) each of those dangers. The principal cost involved in this aspect of the preparations spectrum would be for investments in intelligence, information, and communications systems (and people).
2. Implementation – This phase usually would take longer and entail greater costs – for the design, development, purchase, and deployment of surveillance and detection systems and devices of all types, for stockpiles The training and exercises required must include both team and individual training, carried out at regular intervals, and should not be done on the cheap of medicines and medical supplies, for the building of protective barriers, and for the recruitment and training of thousands and thousands of first responders – firemen and policemen, medical technicians, doctors and nurses, systems and equipment operators, and a host of other highly skilled preparedness professionals. Also required are mutual-aid compacts – involving all potential stakeholders – between neighboring cities and states and sometimes between nations. The training and exercises required must include both team and individual training, carried out at regular intervals, and should not be done on the cheap.
3. Political Courage – This is the most difficult part of all. It requires – in a democracy, at least – that a nation's leaders be totally honest with the people they govern. It requires their willingness to make the difficult choices between domestic preparedness programs and the more politically popular entitlement benefits of all types. Most importantly of all, it also requires, when terrorist attacks are involved, the honesty and leadership qualities needed to strike back – not only at the terrorist organizations themselves but also, perhaps, at the nations that harbor and protect terrorist groups and organizations.
The achievement of total preparedness, at all times and against all threats, is perhaps an impossible dream. But achieving a much higher level of preparedness than in the recent past is eminently doable – at an admittedly high cost. It was known for many years, for example, that New Orleans could and eventually would be flooded by a major hurricane, but the cost of building higher and more effective levees triumphed over common sense. San Francisco could have made its buildings at least somewhat more "earthquake proof" – but did not do so until after the 8.3 earthquake of 1906. There are numerous other could-have/should have examples that could be cited in the long list of disasters that might not have been prevented but could certainly have been ameliorated.
To their credit, the legislative and executive branches of the U.S. government have accomplished much in the almost seven years since the 2001 attacks against the Pentagon and the World Trade Center. With a few notable exceptions, the new Department of Homeland Security is carrying out its numerous responsibilities reasonably well. New and comprehensive legislation has been enacted: to establish and implement preparedness standards; to protect bridges, banks, government buildings, and other critical infrastructure; to stockpile drugs, medications, and a full range of other essential supplies; to fund the development and distribution of a broad spectrum of advanced communications, detection, and surveillance systems of all types; to pay for numerous training programs and exercises; to tighten the security procedures at airports and on the waterfront; and to enforce laws against illegal immigration.
All of which has cost the nation's taxpayers a rather large sum of money and will require huge additional expenditures in the future. But it should be remembered that the total cost of the attacks on the WTC Towers alone has been officially estimated at "$1 trillion, and counting." Moreover, the high cost of preparedness is and throughout history almost always has been offset by numerous other costs that do not have to be paid – for the long-term care and treatment of even more victims of terrorist violence; for the replacement or reconstruction of buildings, power plants, and other critical infrastructure that have not been destroyed; and to restore the continuity of business operations that have not been disrupted. There is no way, of course, to estimate the truly incalculable cost of the human lives that have not been lost.
In short, the cost of national preparedness is and always will be very high. But it will be a mere fraction of the much higher cost that would be paid for not being prepared.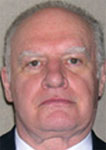 James D. Hessman is former editor in chief of both the Navy League's Sea Power Magazine and the League's annual Almanac of Seapower. Prior to that dual assignment he was senior editor of Armed Forces Journal International.