Typically, people assigned additional duties associated with emergency preparedness and response are asked to assist with keeping other tenants informed on potential hazards, assist with evacuations, and provide updated information during emergencies. Although most universities have professional emergency preparedness staff, they also rely on volunteer staff as force multipliers to assist during various emergencies. Such volunteers provide critical information and training that lay the foundation for baseline mitigation efforts across campus. These same volunteers establish important relationship with key campus safety stakeholders.
Active Shooters
Volunteers could also serve in assisting with active shooter emergencies. Organizations like Community Emergency Response Teams (CERT) and the new Citizen Corps Until Help Arrives initiative are quick to point out that such volunteers should not become engaged in any activities that are hazardous. However, it is worth exploring what volunteers can do in active shooter situations, rather than focus on what volunteers should not do. Looking at the active shooter scenario, it is important to tackle the volunteer role from each emergency preparedness phase. It is also imperative for volunteers to understand that their role in the response phase of an active shooter situation depends on professional first responder agreement and training provided, and are specific and limited in nature. Everyone, especially volunteers, should understand that there is no obligation to respond in a manner that puts them in danger.
Volunteers in Each Emergency Preparedness Phase
Mitigation – Volunteers should encourage other tenants to complete training, especially a Civilian Response to Active Shooter class. A volunteer with a specific area of responsibility (office area, floor or facility) should establish a baseline of activity and look for anomalies, and then know how and to whom to report anything out of the normal. Volunteers should educate other tenants to make sure they know at least two exits in the case of emergency evacuation. Volunteers should know their campus police, and encourage those police to visit both to establish relationships and to serve as a deterrent.
Preparedness – Volunteers should consider various scenarios to give them a better chance of surviving and assisting others. Advanced Law Enforcement Rapid Response Training (ALERRT) at Texas State encourages "scripting" in its training program. The military often describes "What if" scenarios as "wargaming." Such scenarios may seem fruitless until shots are actually fired! Volunteers knowing the details of their facilities – floor plans, alarm panels, fire extinguisher and AED locations, etc. – are significant assets in any emergency. However, in an active shooter situation, it is even more important to know about door locks and evacuation routes.
Response – This is a difficult phase to address. Under no circumstance should volunteers feel obligated to respond in a manner that puts them in danger. However, if they choose to do so, it should be at their discretion based on their comfort levels and levels of training. Possible ways that volunteers may respond include assisting with evacuations, providing first responders with critical information (e.g., location of the shooter, location of victims, egress routes, location of barricaded tenants), and providing help with evacuated people based on information from the first responders (e.g., asking people to move to a certain location). Again, depending on the level of training of volunteers, they may also assist with first aid and bleeding control measures. Volunteer may provide lifesaving aid until emergency services arrive.
Recovery – Once the scene is secure, volunteers can play additional roles. Having a continuity of operations plan (COOP) provides organizations an opportunity to start getting back to normal operations. Some organizations have professional business continuity staff, whereas others assign such tasks as additional duties – or perhaps, another volunteer role. Regardless, the time to work on COOP is well before the emergency.
Volunteer Action Plan
Volunteers are encouraged to complete and embrace Citizen Corps' Until Help Arrives initiative. This awareness-level training is aimed at normalizing the fact that disasters do happen and, most importantly, they can happen anywhere. The overarching theme is: each person can play a role no matter what the situation. For patients experiencing life-threatening injuries, there is little that people can do to make a situation worse, but a lot they can do to make it better. For example, injuries like an arterial bleed will kill within as little as three minutes, but something as simple as direct pressure can extend that time in anticipation of the arrival of professional first responders.
The training exposes the diffusion of responsibility phenomenon. It is not calling everyday citizens to jump out of their car on a busy interstate to respond to a car accident, but rather to call 911 if they see an accident when no professional first responders are on scene. To the untrained person, they might think someone else has already called 911. However, as those in the public safety world know all too well, incidents often occur when nobody calls for professional help.
Applying this phenomenon with campus volunteers is useful simply because they are there. During an active shooter event, they will be there at that time as well. Equipping campus volunteers with the physical and mental tools to assist with the threat can significantly enhance the survivability for those involved in the shooting. Something as simple as knowing to call the campus police emergency line as opposed to 911, locking down the office door as soon as they hear shots, and reminding those in their immediate areas of the Run-Hide-Fight (or Avoid-Deny-Defend) mantra can save lives. It is important to note that volunteers should not be trained to leave their areas and enter active scenes. However, they should know how to help themselves and others if the active scene should be where they already are.
There is no shortage of tasks to be done after an active shooter event. Something as major as next-of-kin notification to picking up family members from the airport who have flown in to be with their injured children. Although not all tasks are appropriate for volunteers, they can be assigned in accordance with their experience, level of training, skillsets, and commitment. Professional emergency responders are often overwhelmed during and after critical events. When appropriate, they can always use extra help.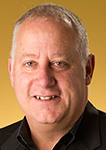 Andrew (Andy) Altizer Andy Altizer has over 20 years of emergency management planning experience at Georgia Tech, Kennesaw State, and Westminster Schools. In addition, he has another 10 years of planning experience in the military.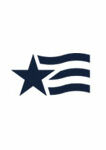 Barrett Cappetto is a police officer at Kennesaw State University. He previously served as an emergency management specialist at Kennesaw State University. He completed FEMA's Emergency Management Basic Academy and Citizens Emergency Response Team Train-the-Trainer and Program Management classes. He is currently working on his bachelor's degree in Criminal Justice.