Shootings, acts of violence, crimes, abuse, suicides, overdoses, and other incidents and tragedies are increasing nationwide. Cities across the nation saw a surge of homicides in 2020 and many cities were at or near record levels for homicides in 2021. Cities also saw spikes in 2020 and 2021 with crimes, abuse, suicides, overdoses, and other incidents. Organizations, schools, and communities have continued to add more security solutions as well as more hotlines, safety/threat assessment teams, policies, trainings, and laws. However, violence and crime statistics do not reflect better safety.
Decades of post-incident reports from the U.S. Secret Service, Federal Bureau of Investigation (FBI), and other federal agencies have researched numerous incidents and tragedies and issued various documents regarding mass shootings and other acts of violence. Most post-incident reports routinely identify the presence of more than enough pre-incident indicators existing before a mass shooting occurred and a pathway to violence also existed for most attackers and shooters as they escalated and then executed their plans. But even with more than enough pre-incident indicators, proactive prevention actions still failed.
A Shift in Focus – Asking the Right Questions
Most after-action reports focus on how and why an incident occurred – the pathway that led to the violence and a profile of the attacker – in hopes of finding ways to prevent future attacks. However, when the focus of the research is shifted from the violence aspect to the prevention aspect, the research provides community leaders with new ways and new models to prepare for and prevent future threats. Shifting from validating a pathway to violence to identifying a profile of failed preventions is proving to be a game-changer, but this shift is only possible when leaders of communities and organizations start asking the right questions – and different questions – such as:
Were pre-incident indicators observed and known by others before the attack?
Were multiple incident reporting options available?
Were resources/safety/threat teams available?
Were trainings and policies provided?
Were security solutions in place?
Were laws and standards available?
Were social workers and mental health resources available?
Were law enforcement resources available?
Asking questions, especially different questions, is a good way to uncover what might be commonly overlooked or missing. The answers to the questions above can help to reveal additional questions that need to be asked and answered. For example, when asking the above questions after incidents or tragedies occurred over the past several years, the answer to each of these questions is often "yes."
Because of the "yes" answers, follow-on questions are needed to better understand why prevention efforts still failed. For example, if pre-incident indicators were exhibited, observed, and even reported before an incident occurred, then:
Where were they?
Who were they reported to?
Why were the pre-incident indicators not shared with the right people?
Research from hundreds of past incidents reveals that pre-incident indicators almost always exist. However, when the indicators were reported, numerous incident reporting options are being used. This causes the indicators to be scattered across multiple incident reporting options, across multiple entities, across multiple systems, and across multiple people and departments. Some of the incident reporting options include:
Hotlines – including organizational, community, local law enforcement, state agency, federal (like See Something Say Something, Crime Stoppers, 9-11, etc.), nonprofit, or other specific hotlines such those established for bullying, weapons, suicide, gangs, domestic violence, workplace violence, fraud, ethics, or numerous others
Electronic communications – including text lines, mobile apps, emails, websites, or social media
Personal contacts – including trusted adults (such as teachers), supervisors, human resources, security, teams (threat, safety, risk, behavior, workplace violence, etc.), counselors, mental health workers, employee assistance, legal advisors, friends, or family
Closing Prevention Gaps – A New Model
There are many reasons why pre-incident indicators are not collected and not shared with the right people who have authority to take proactive intervention actions. In addition to incident reporting silos mentioned above, there are numerous other issues related to trust, confidentiality, and sensitivity that can create gaps in information sharing. For example, misunderstandings regarding the Health Insurance Portability and Accountability Act (HIPAA), the Family Educational Rights and Privacy Act (FERPA), and other privacy guidelines are common. Personality traits and egos, departmental turf wars, and information not being shared and not assessed because those receiving the information do not believe it is their job are also common. Numerous other issues are also contributing factors, such as not knowing who the right team members are to share the information with or which other internal and external resources need to know about the information, especially as entities experience employee turnover or attrition. 
When asking different questions, the different research path reveals numerous and dangerous gaps, silos, and disconnects that are making prevention difficult, if not impossible. Smart funneling and secure information sharing is critical to ensuring the right team members and resources are seeing the bigger picture surrounding individuals and situations of concern. Sadly, scattered pre-incident indicators, scattered team members, scattered community resources, and other scattered expertise are common reasons why proactive prevention efforts continue to fail.
Collecting and sharing indicators are just part of a comprehensive six-stage prevention model. Community leaders need to know what they do not know and know what others know on how to replace old and outdated models with the new research-based prevention model. Community leaders must understand:
New strategies to build awareness of key indicators
New ways to collect and funnel the warning signs into a central and secure platform
How to share information with the right people
How to empower the right people to assess the indicators/information
How to connect the dots – connect at-risk individual(s) with community resources for intervention and monitoring, and ultimately how to proactively intervene, disrupt, and prevent escalation of at-risk behaviors
Preventing more incidents and tragedies is possible using the new First Preventers model to complement and help their first responders. The new model consists of innovative, research-based, and real-world proven strategies, templates, and tools that were created by asking the right questions, so the right people are seeing the bigger picture, connecting the dots, and proactively preventing more incidents and tragedies before they occur. Everyone can and must do better.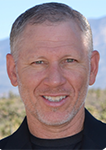 Rick Shaw founded Awareity in 2004 and founded First Preventers in 2019 and is a prevention expert, author, and prevention coach to organizations and communities. For the past 20+ years, he has been researching post-incident reports, lawsuits, and lessons learned to identify the profile of failed preventions involving terrorism, violence, shootings, suicides, sex abuse, human trafficking, and numerous other incidents. His unique research exposed a profile of failed preventions due to dangerous gaps, silos, and disconnects that conventional and old playbook practices have created. He utilized the research to develop the First Preventers Model.