The removal of criminal illegal aliens is a top priority for President-Elect Donald Trump. However, identifying, locating, processing, and deporting 3 million criminal aliens among the 20 million illegal aliens in the United States would completely overwhelm the removal process currently in place. One proposed program may help speed the processing of criminal aliens and prevent the deportation system from imploding.
The Noncriminal Alien Self-Identification Program (NASIP) is a proposal that would allow noncriminal aliens to self-identify, thereby significantly reducing the number of illegal aliens that government investigators would have to search for in order to identify, locate, and process criminal aliens. To eliminate fraud, all applicants would be subject to a background check by a private contractor, followed by an independent verification by Immigration and Customs Enforcement (ICE). It would also allow noncriminal aliens to choose self-deportation and, in exchange, allow them to apply for visas to the United States without penalty upon returning to their countries of origin.
A key component of NASIP would be to create a new non-immigrant visa class that allows noncriminal illegal aliens to obtain temporary legal status in exchange for self-identification. Essentially, this new non-immigrant status would be similar to the current Temporary Protected Status (TPS), which could be used in place of creating a new visa category. Providing noncriminal aliens with non-immigrant visas is preferable to the current process of ICE issuing only a Notice to Appear (NTA) because it provides noncriminal aliens with temporary legal status. This would allow illegal aliens to come out of the "shadows" to pay taxes, obtain drivers licenses and car insurance, and possibly even travel overseas. Another important benefit would be that their appearance before immigration judges would be held in abeyance until all criminal aliens and the other noncriminal aliens that did not self-report had their cases heard and adjudicated.
Once aliens have self-identified, ICE would provide that information to private companies contracted to conduct background checks using state-licensed private investigators. After checks are complete, the federal contractors would create case files and provide them to ICE. Any aliens that self-reported and were found to have criminal records would be immediately detained and have their files forwarded to immigration judges. ICE in turn would conduct independent verification checks utilizing national agency and anti-terrorism databases (these checks determine if there is an open investigation) on the applicants and then forward the files to U.S. Citizenship and Immigration Services (USCIS). Once an illegal alien has been verified as noncriminal, USCIS would provide them with the new temporary non-immigrant visa. ICE would still issue NTAs to set up initial appearances before immigration judges, but these NTAs would be placed in the cue in such a way that all criminal aliens and noncriminal aliens that chose not to self-identify would always be given priority.
Currently, the removal process can take a few months to a few years depending on the ongoing case log and the length of the appeals process. Once the push to deport 3 million criminal aliens begins in earnest, and a process such as NASIP is put in place, the main chokepoint would then be the number of immigration judges available to hear cases. As the system becomes backlogged with millions of criminal cases and millions of noncriminal cases during ICE deportation operations, the removal process for self-identifying noncriminal aliens could easily take as long as five or more years. Often, during operations to locate and capture criminal aliens, more noncriminal aliens than criminal aliens are apprehended by ICE agents simply because they live at the same address or work at the same location.
Under these circumstances, another important benefit provided by NASIP is that verified noncriminal aliens who self-identified and are caught in the net of ICE operations, would not be detained and their NTA would not be forwarded to an immigration judge for immediate deportation. Instead they would be released as long as they had not committed felonies or are not suspected of having committed any criminal acts. As previously stated, their cases would not come before immigration judges until all other cases are heard. This could be one of the main factors that would influence applicants to favor this program. Another key factor is that, once they are deported, their participation in NASIP will provide them with a way to return to the United States legally much faster by allowing them to apply for visas in their country of origin without a black mark on their record.
The temporary legal status as the result of this new non-immigrant visa would not only allow people to apply for visas after deportation, more importantly it would allow them to come out of the shadows. Not only would it incentivize them by being able to live without the fear of immediate deportation while their cases await their turns in immigration court, but it would also allow verified noncriminal aliens to apply for drivers licenses, obtain temporary employment authorization, pay taxes, and travel back to their home countries. These are all benefits that would make this program attractive to potential applicants and, in return, would solve a number of problems that noncriminal aliens create by living in the shadows – for example, driving without a license and insurance, not reporting wages earned, or not paying taxes for the use of local schools, roads, and medical facilities.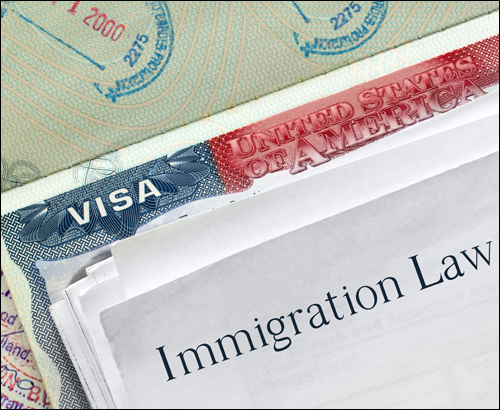 Benefits for Immigrants & for the Country
In addition to benefits for noncriminal aliens who apply for NASIP, the U.S. government would benefit from savings in the millions of dollars as well as a reduction in the backlog of cases in immigration court. The reduction in the backlog occurs when noncriminal aliens choose to self-deport, with the option to apply for return visas without penalty. The monetary savings comes into play by utilizing state-licensed private investigators (there are approximately 41,500 in the United States) instead of federal agents or contracted professional background investigators to verify the information submitted by noncriminal aliens. Utilizing state-licensed private investigators that work for federal contractors keeps the federal government from having to hire hundreds if not thousands of new federal agents for what is essentially a "temporary situation" or pay a much higher hourly rate for contracted professional background investigators. This alone could save the United States millions of dollars. It would also save time by freeing time for federal investigators to concentrate on locating the criminal aliens.
NASIP would save the federal government a significant amount of time and money by:
Having private investigators, who are paid at lower hourly rates than federal investigators, conduct "pre-certification" investigations;
Freeing time for law enforcement officers to locate and remove criminal aliens; and
Saving law enforcement agencies time by reducing the pool of illegal aliens that law enforcement would have to review in order to locate criminal aliens.
Below are the suggested benefits to the noncriminal aliens who register for this voluntary self-identification program:
After they are vetted and limited background checks show that their answers are truthful, they will be "pre-certified" and allowed to apply for newly created non-immigration visas after their records are reviewed and approved by immigration judges.
After they have completed the self-identification process, they are "pre-certified," their initial case files are reviewed and approved by immigration judges, then they are able to apply for the new non-immigrant visa category.
They will be allowed to remain in the United States under legal status until immigration judges hear their cases.
Their cases will go to the bottom of the immigration case lists and always remain behind the illegal aliens who did not self-identify.
"Pre-certified" illegal aliens who desire the fast track to self-deportation would have no consequences when applying for future visas to re-enter the United States.
If illegal aliens or their immediate family members are randomly detained as illegal immigrants, they would be released on their own recognizance awaiting their immigration hearings as long as they are not facing criminal charges and have not committed new felonies.
They could receive legal assistance from immigration attorneys contracted by the U.S. government at no cost.
They could receive an Employment Authorization Document (EAD) to be renewed annually.
They would continue to be allowed to use the public and private school system.
They could obtain identification documents that would allow them to acquire state drivers licenses.
They could have access to the public health system.
They could obtain social security or tax identification numbers for the purpose of paying income taxes.
They could travel internationally.
To facilitate NASIP would require forming a working group to include representatives from federal, state, and local law enforcement agencies responsible for the enforcement of laws and regulations that apply to illegal aliens. Nongovernmental organizations that represent immigration issues as well as churches and academia could also be invited to participate. This group would oversee the creation of NASIP, which is essentially a database for noncriminal immigrants who want to self-identify because they have committed no other crimes. These noncriminal aliens would like to identify themselves and their immediate family members to the U.S. government in order to qualify for what would be a newly created non-immigrant visa category that would provide them with a temporary legal status. This would be a limited and conditional status allowing them to receive benefits until immigration judges have adjudicated their cases.
Immigration Reform, Not Amnesty
In conclusion, NASIP is not an amnesty program that welcomes more people into the United States and should not cause a surge in illegal immigration. It is a temporary non-immigrant legal status, similar to the current Temporary Protective Status (TPS) but more effective. It does not guarantee amnesty to people who voluntarily self-identify as illegal aliens and there is no guarantee that noncriminal aliens who participate in NASIP will not be deported at the end of the process. However, their cases would be positioned in the immigration court system in such a way that cases for nonparticipating illegal aliens would be adjudicated first.
Although this program would put illegal aliens who self-identify into the immigration removal process, it would also provide them with temporary legal status to remain in the country until their cases are heard. Once they are "pre-certified" for not having criminal backgrounds, not suspected of having committed felonies, not facing criminal charges, and/or not having committed felonies in the past, their cases would remain at the back of the cue until all illegal aliens who have criminal records or who have not self-identified have had hearings. In addition, a yearly review process could be implemented to ensure participants have not committed any new criminal acts while their cases await hearings before immigration judges.
That removal process for applicants for NASIP could take years once the U.S. government begins the process of removing the three million criminal aliens living in the United States. During that time, they would be living out of the shadows. They would be fully identified and would no longer be a problem to motorists by driving without licenses or insurance. Among the benefits to the United States could be millions in savings in money and manpower as well as the speedy location and removal of dangerous criminal aliens. In return, noncriminal aliens would receive a number of benefits including release from detention and immediate deportation should they be caught in a federal operation targeting criminal aliens. Although this is happening with current policy, the current system would collapse with a significant increase in NTAs being issued. Another benefit to consider could be allowing noncriminal aliens that waited more than five years for their cases to be completed to apply for permanent resident cards. Once they have had their initial hearings with immigration judges, they would apply for permanent or some type of temporary status.
NASIP was designed based on years of experience developing successful local, regional, and national public-private partnerships during 28 years of service with ICE and the U.S. Coast Guard. In cases like this, where the government system is overwhelmed both from a manpower and social standpoint, forming a partnership with private agencies and nongovernmental organizations can be the key to success. These problems can be quickly diffused by sharing responsibilities with other stakeholders and by allowing private partners to take the lead, especially with regard to dealing with the media in highly controversial situations.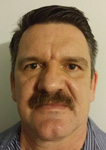 Armin Cate is a 34-year veteran of the Department of Homeland Security (DHS), retiring as a special agent with Homeland Security Investigations Immigration and Customs Enforcement and as a commander with the Coast Guard Reserve. Prominent among his achievements was the detection and apprehension of Sayed Malike, a terrorist at the Port of Miami in March 2003. Since retiring from DHS, he has served as a consultant on border security for the transition team for Mexican president Pena-Nieto and has been a key member of design teams developing complex security solutions for airports, seaports, and intermodal transportation – including the modernization of the Air Defense system for Mexico and designing a secure rail corridor across the US/Mexican border. Trained by the Secret Service as a member of the JUMP team for presidential candidate George W. Bush, he has led executive protection teams for a Fortune 100 CEOs traveling to Colombia, Mexico, and Brazil. He has worked as a consultant for sales and marketing for several manufacturers of cutting-edge, high-tech security products including Thermo-Scientific. He also provided protective services at the 2014 Sochi Winter Olympic games, along with five former members of U.S. Navy DEVGRU, Seal Team Six.