In most fields, basic training is part of the learning process. Fire, law enforcement, the military, and other disciplines have training academies for building competencies and testing new recruits. An exception to these types of requirements is the field of emergency management. This new training academy will ensure that all emergency managers are trained to the same standards regardless how much boots-on-the-ground experience they bring with them.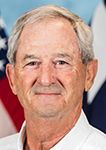 David Covington currently serves as the Emergency Management Academy Director at the Texas Division of Emergency Management. He is a Schertz Fire Rescue Chief Emeritus and previously served as training chief at the San Antonio Fire Department to lead development of the program and curriculum. In addition to his fire service, he served as a master instructor for the U.S. Department of Transportation Federal Highway Administration
No tags for this post.