The recent assassination of North Korea's Kim Jong Nam raises questions about the VX nerve agent, which could affect emergency responders who have not been recently trained or have not come in direct contact with this deadly chemical. On Thursday, 2 March 2017, DomPrep hosted a 30-minute audio podcast with four subject matter experts. This 30-minute discussion addresses:  The approximate amount of lethal material available worldwide, the reasons that chemical weapon agents are a clear and present threat to local and state officials, the difficulty in detecting them, the need for prompt awareness and response, and the ways in which chemical weapons have become the new norm.
Assistant Vice President, Mitigation and Resilience, The Olson Group Ltd. Anthony S. Mangeri, MPA, CPM, CEM, has been an active practitioner in emergency management for over 35 years. Currently, he serves as assistant vice president for mitigation and resilience at The Olson Group Ltd. and president of Region 2 of the International Association of Emergency Managers (IAEM). Prior to his current position, he served as a town manager where he facilitated the community response to the COVID-19 pandemic, was responsible for local emergency preparedness and disaster recovery operations, and oversaw the establishment of a municipal police department. For more than 10 years, he served as New Jersey's State Hazard Mitigation Officer, building systems to identify hazards, prioritize risk, and mitigate threats. During the 9/11 attacks, he served as operations chief at the New Jersey Emergency Operations Center coordinating the state's response to the World Trade Center attacks. He has been a volunteer firefighter and emergency medical technician for more than 30 years. He earned a Master of Public Administration from Rutgers's University. He also completed a fellowship in Public Health Leadership in Emergency Response, is a Certified Professional Coach, and served on professional committees, including the ASIS Fire and Life Safety Council and executive committee of the IAEM-USA Board.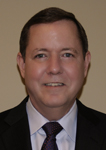 MG Stephen Reeves, USA (Ret.), is a highly accomplished senior executive and an internationally recognized expert on chemical and biological defense and defense acquisition. He has testified as an expert witness on multiple occasions before the U.S. Congress and has been interviewed on numerous occasions by the national and international print and television press. He is a frequent speaker at both national and international defense and homeland security conferences. Experienced in leading and managing large, diverse, global, multi-billion dollar organizations, he established, and for seven years led, the first Department of Defense Joint Program Executive Office for Chemical and Biological Defense.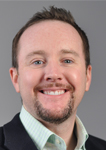 Aaron Sean Poynton is an executive at Federal Resources Supply Company, an industry leader in providing innovative and technologically advanced military, first responder, and maritime equipment and solutions. He has served in various leadership positions with companies in the global high-tech defense and security markets over the past decade. Before his civilian career, he served in the U.S. Army Special Operations and as a chemical, biological, radiological, nuclear (CBRN) officer. He is a graduate of the Johns Hopkins University Army ROTC program and holds a bachelor's degree in economics from the University of Maryland-Baltimore City, a master's degree from George Washington University, an MBA from Duke's Fuqua School of Business, and a doctorate in public administration from the University of Baltimore.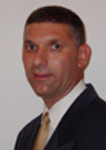 Edward William Wallace Jr. served the New York City Police Department (NYPD) for over 20 years (retired in April 2004), where he held the coveted NYPD rank of Detective First Grade. His 15 years in crime scene investigations involved 2,649 crimes scenes, including both World Trade Center attacks and the October 2001 anthrax attack, and has given testimony as a forensic expert in 393 trials. He was temporarily transferred to the Joint Bio-Terrorism Task Force to assist in the investigation of the anthrax attacks and to train NYPD detectives and NYC Dept. of Health personnel on weapons of mass destruction (WMD) topics. He also assisted in the development of NYPD and NYC Dept. of Health protocols on various aspects of WMD evidence collection, evidence tracking, analysis, and joint epidemiological investigation protocols. He designed and constructed a temporary, Bio-Safety Level 3 Mobile Laboratory to help identify the presence of biological agents. He also was the consultant for the design and development of the new NYPD Chem- Bio Warfare Agent Detection Mobile Laboratory and was a member of its analytical team.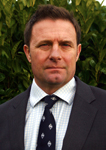 Hamish de Bretton-Gordon served 23 years in the British Army, including service as commanding officer of the UK CBRN Regiment and NATO's Rapid Reaction CBRN Battalion. His operational deployments included the 1st Gulf War, Cyprus, Bosnia, Kosovo, Iraq (multiple tours), and Afghanistan (2 tours). He joined Avon in 2014 from SecureBio Ltd., which he founded five years ago. He has worked with the Kurdistan Regional Government in Northern Iraq to decontaminate Halabja, and has most recently provided guidance to civilians, UK government, and the international community on safety around chemical weapon use in Syria and Iraq. He has worked in Syria during the current conflict advising UK-based charity Syria Relief and UOSSM on treating the victims of chemical weapons attacks and collating evidence, and recently returned from Turkey, where he trained doctors and medics to combat mustard agent and chlorine attacks. He advises the Peshmerga on CBRN matters trained them on a number of occasions recently to counter the ISIL chemical attacks in Northern Iraq. He also travels regularly to Iraq and other Middle and Far Eastern countries advising on CBRN Counter Terrorism.