Following the terrorist attacks of 11 September 2001, the idea that the nation's "critical infrastructure" should be protected became a high priority within the new emphasis on improving all aspects of U.S. homeland security. Because of the potentially very high costs involved in providing full protection, the term "resilience" was pushed to the forefront of discussions on recovery efforts within the United States. Government agencies as well as private-sector businesses and numerous agencies and organizations, both public and private, began to inject "resiliency" thinking and actions into their planning processes. However, defining and describing "resilience" across multiple sectors has been a continuing challenge for many years and, in and of itself, does not adequately describe what the nation as a whole must do to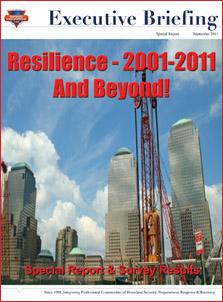 achieve greater resiliency.
The White House's Office of Science and Technology Policy created a descriptive definition, as follows, to clearly outline specific plans and actions that should be taken into account in order to achieve resilience: "A community's or region's ability to effectively prepare for, respond to, and successfully recover from a manmade or natural disaster, by having the ability to quickly: return citizens to work, minimize disruption to life and economies, reopen schools and businesses, and prevent and mitigate cascading failures, often characteristic of critical infrastructure impacts."
Since September 2001, significant resources have been allocated to building a more resilient nation. Today, ten years after the 9/11 attacks, emergency planners, responders, receivers, and other stakeholders – across the public and private sectors, in academia, and in non-profit organizations – are evaluating the progress and advances made to better protect communities, and the critical infrastructure at all levels of government, needed to create and preserve a more resilient nation.
Key Findings: Many Agreements, Some Differences
Over the past decade, considerable effort and significant resources have been devoted to creating and improving the nation's resilience. However, in terms of what has been accomplished, what is currently implemented, and what still needs to be done, some interesting gaps as well as synergies have become apparent in the respective responses received from DomPrep40 Advisors (DP40) and DomPrep readers (readers):
(a) While the majority of both groups have an understanding of resilience, many of the readers have not yet incorporated resilience into their own organizational plans. (b) A large number of readers have considered training citizen volunteer groups or forming their own groups of volunteers to assist during a large-scale event, whereas the largest response from the DP40 indicates the opposite because of risk concerns. (c) Respondents are in general agreement that not all individuals, families, and communities are as well prepared for future threats as they should be. (d) Even some professionals who are responsible for making their organizations more resilient have still not started to take the steps needed to be more resilient in their personal lives.
Click to download Full Report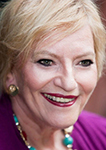 Kay Goss is the President of World Disaster Management, LLC. Her emergency management work began 40 years ago, as senior assistant to two state governors coordinating fire service, emergency management, emergency medical services, public safety, and law enforcement for 12 years. She then served as the Associate Federal Emergency Management Agency (FEMA) Director for National Preparedness, Training, Higher Education, Exercises, and International Partnerships (presidential appointee, U.S. Senate confirmed unanimously). She was a private sector government contractor for 12 years, at the Texas firm, Electronic Data Systems (EDS) as senior emergency manager and homeland security advisor and SRA International's director of emergency management services. She currently serves as a nonprofit leader on the Board of Advisors for DRONERESPONDERS International and for the Institute for Diversity and Inclusion in Emergency Management, and as graduate professor of Emergency Management at University of Nevada at Las Vegas for 16 years, İstanbul Technical University for 12 years, the MPA Programs Metropolitan College of New York for five years, and George Mason University. She has been a Certified Emergency Manager (CEM) for 25 years and a Featured IAEM CEM Mentor for five years, and Chair of the Training and Education Committee for six years, 2004-2010. She is also on the Advisory Board for Domestic Preparedness.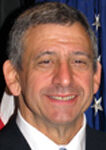 Glen Rudner retired in 2022 as a manager of environmental operations for the Norfolk Southern (NS) Railway with environmental compliance and operations responsibilities in Tennessee, Alabama, Mississippi, and Louisiana. Previously, he was the hazardous materials compliance officer for NS's Alabama Division (covering Alabama, Mississippi, Louisiana, and southwestern Tennessee). Prior to NS, he served as one of the general managers at the Security and Emergency Response Training Center in Pueblo, Colorado. He worked as a private consultant and retired as a hazardous materials response officer for the Virginia Department of Emergency Management. He has nearly 42 years of experience in public safety. He spent 12 years as a career firefighter/hazardous materials specialist for the City of Alexandria Fire Department, as well as a former volunteer firefighter, emergency medical technician, and officer. As a subcontractor, he served as a consultant and assisted in developing training programs for local, state, and federal agencies. He serves as secretary for the National Fire Protection Association Technical Committee on Hazardous Materials Response. He is a member of the International Association of Fire Chiefs Hazardous Materials Committee, a member of the American Society of Testing and Materials, and a former co-chairman of the Ethanol Emergency Response Coalition. He served as a member of the FEMA NAC RESPONSE Subcommittee.