An Article Out Loud Flashback from the Domestic Preparedness Journal, September 21, 2005.
A pharmacist and member of a Disaster Medical Assistance Team share his personal account of the challenges his team overcame when responding to Hurricane Katrina in this 2005 article.
Narrated by Randy Vivian.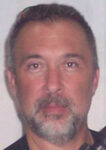 Michael J. Sohmer is the system SNF consultant pharmacist for Sharp HealthCare based out of Sharp Chula Vista in San Diego. He is a 1983 graduate of the University of Maryland School of Pharmacy at Baltimore. Sohmer is the chief pharmacist of DMAT San Diego CA-4 and the San Diego County Metropolitan Medical Strike Team (MMST), the co-director of the San Diego County Pharmacy Emergency Response Team (RxERT), and the President of Pharmacist Emergency Response Management Group, Inc. (RxERMG).