An Article Out Loud Flashback from the Domestic Preparedness Journal, June 19, 2013.
As the world realizes that the SARS-CoV-2 virus is likely here to stay, biosurveillance experts add to the lessons learned described in this 2013 article to enhance the detection and prevention of future pandemics.
Narrated by Randy Vivian.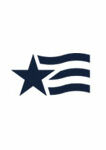 Thomas Cotter is a senior policy analyst at the University of Maryland Center for Health and Homeland Security (CHHS). He has a background in international emergency response, recovery, and public health programs with a number of international organizations. In the Philippines, he worked on a World Health Organization team and with the national Department of Health to stop a leptospirosis outbreak following Typhoon Sendong in 2011. He also responded to the Haitian earthquake in 2010, and traveled to Panama to help strengthen healthcare capacity on remote islands. His work in the field led him to develop emergency management and risk mitigation plans for organizations in Tanzania. While earning his Bachelor's degree, he worked in the Emergency Medical Services in Rhode Island as an emergency medical technician. He earned his Master of Public Health degree from Boston University in International Health, specializing in Complex Humanitarian Emergency Management. He also coordinates the CHHS internship program with the University of Maryland School of Medicine Department of Epidemiology and Public Health.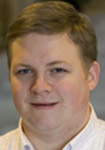 Earl Stoddard is the Public Health Program Manager for the University of Maryland Center for Health and Homeland Security (CHHS). In that post, his responsibilities include overseeing many of the Center's public health efforts, working with regional partners on public health preparedness efforts, and improving the interface between the public health and emergency management communities. He also assists several local governments, hospitals, and regional organizations in identifying shortfalls, improving planning, and strengthening their collaboration and communications efforts with their partners.