By PAUL GALYEN AND NATHAN DIPILLO, An Article Out Loud from the Domestic Preparedness, October 18, 2023.
The Information Technology Sector is one of 16 sectors identified as critical infrastructure under the Cybersecurity & Infrastructure Security Agency. Domestic Preparedness invited subject matter experts to answer questions about this sector, including how the sector and its interdependencies can affect any community.
Narrated by Bonnie Weidler.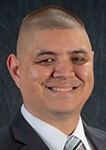 Paul Galyen, CISM, is an experienced information security professional skilled in vulnerability management, security architecture, and endpoint security hardening, currently working with the California Cybersecurity Integration Center. Before state service, he worked as a contractor providing cybersecurity and digital forensic analysis for a large IT company and a major aerospace company. In addition, he served eight years as a communications specialist with the United States Army Reserve with the 801st Engineering Company (Horizontal Construction) and the 305th Engineering Company (Route Clearance), including a military deployment to Afghanistan in 2014 in support of Operation Enduring Freedom. He received a Master's of Information Technology Management with a specialization in cybersecurity from Colorado State University Global Campus.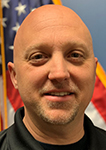 Nathan DiPillo currently serves as a California Governor's Office appointee assigned to the California Office of Emergency Services as a Critical Infrastructure Analyst in the State Threat Assessment Center. Before state service, he functioned as a critical infrastructure specialist with the Department of Homeland Security, Cybersecurity and Infrastructure Security Agency (CISA). He also spent over 15 years with the Transportation Security Administration, where he assisted in standing up the agency with policy development, training, and recruitment. He has over 25 years in the emergency management and security industry, beginning as a resident firefighter/emergency medical technician. He also served with the California State Military Department, and Army National Guard in the 223rd Training Command ending his career as a Sergeant First Class. During that time, he served in many units, finishing his career attached to the 102nd Military Police Training Division in an Opposition Force Unit. He currently serves on a small-town planning commission and assisted in coordinating an emergency family communications group in his local area. He possesses a Master of Emergency Management/Homeland Security from the National University and other Federal Emergency Management Agency (FEMA), U.S. Department of Homeland Security (DHS), and military certifications. He currently serves as an advisor to the Domestic Preparedness Journal.