An Article Out Loud from the Domestic Preparedness Journal, March 8, 2023.
In the wake of a disaster, time is critical for locating survivors and recovering bodies. This type of work requires training, skills, and abilities acquired by canines due to their unique anatomy and physiology. However, there are key considerations before implementing K9 programs.
Narrated by Bonnie Weidler.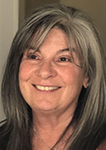 Barb Clark has been an active search and rescue (SAR) handler for 14 years and a Federal Emergency Management Agency Urban Search and Rescue (FEMA USAR) handler for 13. For the past nine years, she was the training and exercise manager of the Intermountain Center for Disaster Preparedness (ICDP), where she conducted, created, and facilitated courses in all aspects of emergency management for the whole community. Recently, she moved into a business continuity role with Intermountain Health. Over her career, she has worked in Emergency Services in Utah and Idaho as a fire captain, training officer, safety officer, and paramedic. While with Boise Fire Department, she specialized in fire ground medical rehab and triage for mass causality events. She has an undergraduate degree from the University of Utah and numerous certifications in Emergency Medical Services and emergency management, including HazMed technician, state and federal instructor, and Master Exercise Practitioner. She received her master's in Emergency Response and Risk Management from the University of Applied Research and Development in 2022. Currently, she serves as a canine handler with the FEMA USAR team, Utah Task Force1.