An Article Out Loud Flashback from the Domestic Preparedness Journal, August 10, 2005.  
For the last several years, fire agencies across the country have been actively preparing to handle incidents involving weapons of mass destruction (WMDs). The need for solid and reliable information traditionally accompanies those preparations – and, with the large number of credible and varied attack scenarios to consider, including radiation incidents, most of the nation's fire departments have found it difficult if not impossible to stay ahead of the equipment, information, and training curve.
Narrated by Randy Vivian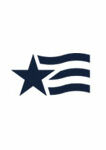 Author's Note: The opinions and statements made by Major Moss are his own and do not necessarily reflect the official position of the U.S. Army or the Department of Defense.