An Article Out Loud Flashback from the Domestic Preparedness Journal,  October 26, 2016. 
Various drills and exercises highlight efforts to protect communities against various types of attacks involving transportation, buildings, historic sites, sporting events, and so on. Attacks and hostage-taking incidents around the world expose vulnerabilities that need to be assessed in all communities to determine: what they need to drill, who they need to train, and how they will collaborate across jurisdictions. The lessons learned in this 2016 article are as important today as they were more than five years ago.
Narrated by Randy Vivian.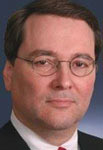 Thomas J. Lockwood is an independent consultant and former member of U.S. Department of Homeland Security's (DHS) senior leadership team and served three of its secretaries in key leadership roles. He supported the White House Cybersecurity Coordinator in efforts to secure online transactions as lead coordinator and core team member for development of the U.S. National Strategy for Trusted Identities in Cyberspace. He served as the DHS director for the National Capital Region, the homeland security advisor and deputy director of homeland security for the State of Maryland, and the executive deputy commissioner for homeland security and emergency services for the State of New York. He has experience both in the public and private sectors – including the transportation, chemical, pharmaceutical, and food sectors. He is currently a board member of the Smart Card Alliance and a member of its Executive Leadership Council, a member of the Preparedness Leadership Council, and a DomPrep advisor.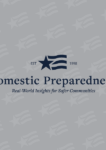 Peter LaPorte is an independent consultant in homeland security, emergency management, with a focus on risk and vulnerability assessment. He is a recognized leader in the emergency management field, with over 25 years of successful public safety executive experience within state and local governments. He served in multiple senior executive posts including: executive director of two state emergency management agencies, emergency management director for one of the largest public transit systems in the country, and New York City deputy police commissioner, the largest police department in the United States. He is professionally recognized for development and implementation of innovative and effective policies and programs. He has vast experience in creative problem-solving methods, crisis management, continuity of operations, strategic legislative and media outreach, and communications. He has coordinated six presidential-declared disasters, including floods, Hurricane Isabel (the most expensive disaster in Washington, D.C., history) and the District's responses to the 9/11 events and the anthrax incident one month later. He also implemented a community-based emergency management program in 39 neighborhoods of the city.