An Article Out Loud Flashback from the Domestic Preparedness Journal, October 12, 2016.  
Recent active shooter events in multiple cities across the United States have raised concern in other communities with people wondering if their city is next. However, the phrase "It's not if, but when" may distort how certain people perceive emergency preparedness, especially in cases such as active shooter threats. This common expression leads to inaccurate threat perceptions and can result in leaders becoming complacent. This 2016 article explains this odd pairing of a sense of inevitability with complacency, and the importance of being prepared to counter not only the threat, but also the perceptions of threat.
Narrated by Randy Vivian.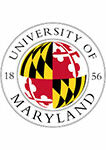 Research Group at University of Maryland
This article was written as a collaborative effort by the following authors:
Stephen Maloney, CEM, is an emergency manager with the U.S. Federal Reserve Board. He has a B.S. in geology from the University of Maryland, an M.S. in environmental science and policy from Johns Hopkins University, and is a graduate of the National Emergency Management Executive Academy and Harvard University's National Preparedness Leadership Initiative.
Michelle Rosinski is a strategic communications intern at Stratacomm LLC in Washington, D.C. She graduated from the University of Maryland, College Park, with a B.A. in English language and literature and is pursuing a career in public relations and communications.
Anthony Vivino is a fourth-year student studying psychology and English literature at the University of Maryland (UMD), aiding the research of both the UMD Clinical and Cognitive Neuroscience Lab and the UMD Dreams, Relationships, Emotions, Attraction, and Morality (DREAM) Lab, and tutors at the UMD Writing Center.