An Article Out Loud from the Domestic Preparedness Journal. 
A cyberattack on water treatment plant in Florida significantly elevated sodium hydroxide levels for a brief period of time. A ransomware attack in May 2021 temporarily shut down the Colonial Pipeline. The Texas power grid is currently facing cybersecurity threats from Russia. These are just a few recent examples of critical infrastructure vulnerabilities that emphasize the need to secure and protect the nation's cybersecurity infrastructure. This article explains how.
Narrated by Bonnie Weidler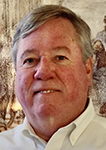 Raymond (Ray) Walker has over 44 years of experience leading and managing complex, multidisciplinary, and highly sensitive programs within the Department of Defense and other federal agencies. Throughout his working life, he has served with distinction as a U.S. Marine Corps Officer, federal employee with the Central Intelligence Agency (CIA), and as a supporting contractor with the Departments of Defense, Justice, State, and Homeland Security. Many of the programs he managed throughout his career range in breadth and scope from strategic level/worldwide systems to special use applications of science and technology. He earned undergraduate degrees in Political Science and Business Management from Salve Regina University in Newport, Rhode Island, a Master's in Business Administration from Chaminade University of Honolulu, Hawaii, and executive level certifications as a Chief Information Officer from the University of Maryland and the U.S. General Services Administration in Washington, DC. He currently teaches online undergraduate and graduate level courses in the Emergency Management & Homeland Security program with Post University, located in Waterbury Connecticut.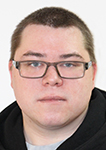 Chandler Lofland is currently a graduate student at Post University Master's Degree Program in Public Administration with a concentration in Emergency Management and Homeland Security. Graduate of the University of Connecticut with a degree in General Studies, Magna Cum Laude. He will pursue employment in a government agency upon graduation in Fall 2022.