An Article Out Loud by the Domestic Preparedness Journal, September 28, 2022.
During their service, military personnel acquire a broad range of lifesaving skills that are critical when on the frontline during wartime. Effective medical triage is one of the skills needed during combat and any major disaster or catastrophic event. Partnering with tribal and other civilian stakeholders, military veterans provided a unique perspective and training experience during a national-level exercise.
Narrated by Randy Vivian.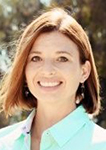 LCDR Lisa Nenno has worked in various healthcare specialties, including adult general medicine and intensive care unit (board certified critical care nurse), and served in the United States military – Navy Critical Care Nurse/trauma for 5 years (deployed to Afghanistan for 8 months supporting Operation Enduring Freedom). After her military service, she cared for children and young adults in a school university health setting in a management role overseeing OBGYN/midwife clinics and corporate health/wellness center performing physicals for the FBI and Secret Service – fit for duty annuals. She graduated from Yale University with her nursing degree and from the University of San Diego with a doctorate in nursing. She is a member of United States Volunteers – Joint Services Command and VFW Post 3348.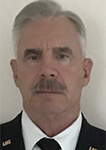 Timothy James Miller graduated from Washington State University in 1968 and was commissioned a second Lieutenant in the U.S. Army Corps of Engineers. He served in Germany (24th Engineer group) and Vietnam (577th Engineer Battalion, 18th Engineer Brigade). In Vietnam, he commanded HHQ Company and was the S-2 (Security and Intelligence) Battalion staff officer. Although serving in two positions, perimeter security was his primary responsibility. As a captain, he recruited, organized, and equipped a 130-member Chinese (Nung) Security Force. As the security force commander, he was awarded the Army Commendation Medal and the Bronze Star by Battalion Commanders Col Koren and Col Kitts. He left active duty in 1972 but stayed active in the Army Reserve as a company commander (659th Engineer Company, Spokane, WA) while finishing his MBA at Eastern Washington University. After finishing his degree, he left the military as a captain. In 1979, he started his own business forms and systems distributorship, which he sold in 2017. In 2005, he joined the Washington State Guard and, as a commander of the color and honor guard, was in charge of the unit performing military honors at Tahoma National Cemetery. For his achievements as a Military Emergency Management Specialist (Senior Level), Major Miller was awarded the Legion of Merit by the Washington Adjutant General LTG Timothy Loewenberg. He now serves as the commander of the 103rd BCT.