An Article Out Loud Flashback from the Domestic Preparedness Journal, March 23, 2011.
For understandable reasons, major disasters – e.g., earthquakes and tsunamis – get most of the headlines and more of the public funds available even in economically difficult times. Local jurisdictions would be well advised, therefore, not only to focus greater attention on emergencies closer to home but also to ask for neighborly assistance if and when needed.
Narrated by Randy Vivian.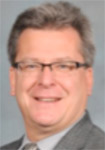 David Geary is a certified emergency manager who for the past five years has served as director of public works for the Village of Wauconda, Illinois. He has over 30 years' experience in emergency response, safety, and disaster preparedness, and in previous positions served as assistant administrator for the Los Angeles County Office of Emergency Management and as director of emergency services at Universal Studios in California.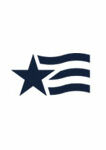 Tracy Fessler has been assistant to the Wauconda director of public works during the past four years and previously served as administrator for the Southern California Emergency Services Association and as a high-school health and science teacher.