An Article Out Loud Flashback from the Domestic Preparedness Journal, July 18, 2012.
Blizzards, floods, earthquakes, tornadoes, icebergs, and volcanic eruptions are just some of the natural hazards found across the unique Canadian terrain. Although knowing who is charge during an incident can be a challenge under the existing political structure, emergency managers continue to communicate, collaborate, and learn from other nations to better improve capabilities within their own borders. This 2012 article from Canada is an example of how every country must identify and manage the various hazards and challenges that exist across their diverse jurisdictions. 
Narrated by Randy Vivian.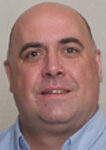 John Saunders is a private-sector Emergency Management Consultant in the Toronto area and the current President of IAEM-Canada. He recently finished a seven-year term as Provincial Director of Disaster Management and International Response for the Canadian Red Cross. Prior to assuming that position he was owner of Saunders Enterprises, where he provided business-continuity planning and health and safety training/consulting services. He can be reached at saunders2472@cogeco.ca or on Twitter @JohnMSaunders.