Prior to 2013, the active threat plans in Nashua, New Hampshire (NH) consisted
of separate responses by law enforcement, fire, and emergency medical services (EMS). There was no
coordinated plan. Involvement with area hospitals was not considered other than receiving patients. The
Nashua Police SWAT Team and the Nashua Office of Emergency Management recognized this gap. This case
study shares this city's solution for creating and testing an integrated active threat "one plan" (the
integration of several previously existing plans).
Recognizing an active
threat planning gap in 2013, SWAT leadership moved forward. Under the guidance of SWAT members who
served in Iraq and Afghanistan and trained in tactical combat casualty care (TCCC),
tactical EMS response was developed using the same procedures. By the end of 2014, the entire SWAT team
was trained using the civilian tactical emergency casualty care (TECC) equivalent. In 2015, the same
training was pushed out to all members of the Nashua Police Department. All cruisers carried tactical
"go bags," replacing traditional first aid kits. The go bags were equipped with supplies endorsed by the
Committee on Tactical
Combat Casualty Care.
Developing the "One Plan"
Southern New Hampshire Medical Center (SNHMC), a clinical affiliate of Massachusetts General
Hospital, is the medical resource hospital for the SWAT emergency medical responders. Until the
incorporation of TECC, this support focused on maintaining the skill sets of SWAT officers who were also
emergency medical technicians (EMTs). When asked to move forward in supporting a TECC program, response
was immediately favorable. Part of this commitment was the inclusion of the medical director of the
Emergency Department (Dr. Joseph Leahy) and the director of Emergency Management, EMS, and Trauma (Mark
Hastings, RN) as members of the tactical EMS unit directly attached to SWAT. Additional review of skill
sets and support came from Dr. David King from the Massachusetts General Hospital Division of Trauma,
Emergency Surgery, and Surgical Critical Care. King is also a lieutenant colonel with the U.S. Army
Joint Special Operations Command.
Later in 2015, training officers from Los Angeles Police Department SWAT came to Nashua to
conduct training for southern NH and northern Massachusetts SWAT officers. Tactics included the
incorporation of TECC and Rescue Task Force (RTF) with EMS providers from American Medical Response
(AMR) Ambulance. Although successful, it was recognized that EMS resources were limited and
consideration was given to incorporating the Nashua Fire Department into the RTF role. Discussions
began. There were concerns that efforts could be difficult given the past history of distinct
delineations in emergency response roles.
Early in 2016, the Nashua Office of Emergency Management brought together the leadership of
Nashua SWAT, Nashua Fire, AMR, and SNHMC, as well as the Federal Bureau of Investigation and NH Homeland
Security & Emergency Management. The focus was to review a 2015 report compiled by the
InterAgency Board entitled, "Improving Active Shooter/Hostile Event Response: Best Practices and
Recommendations for Integrating Law Enforcement, Fire, and EMS." The collective
focus was to recognize the shortcomings as noted in the executive summary and to integrate the 10 best
practices into a single response plan (the "one plan") for active threat events within the city of
Nashua. As with any like planning process, emergency responders have varying opinions as to how things
should be managed. The goal was to make sure all responders were using and proficient with the same
equipment and incorporating an agreed upon command structure.
Training Across Disciplines
After the decision was made to incorporate Nashua Fire into the RTF role, the first hurdle was
to enhance the EMT training with TECC training. This was done using trained members of the SWAT team and
staff from SNHMC. After classroom and hands-on training was completed, firefighters were taught police
response tactics in the hot, warm, and cold zone scenarios and where they fit in the RTF role. Each
training session ended with walk-throughs treating and evacuating moulaged mannequins from the warm zone
to the cold zone. These steps greatly expanded the response capabilities within the city given that each
engine and ladder company was staffed with four firefighter/EMTs, thus preserving AMR for rapid
evacuation purposes.
This training gave birth to the idea of conducting an active threat functional exercise to test
these new skills. SNHMC volunteered to host the event wanting to also incorporate its own staff in
hostile event trainings. After reviewing videos of similar exercises held around the country, both the
city and SNHMC planning groups decided to train using shortened exercise vignettes lasting about 30
minutes each, with different groups running through different scenarios. It was felt that conducting the
traditional single, drawn-out exercise would be effective in training only a small number of
participants. By conducting more short events, a larger number of city and SNHMC participants could be
trained.
Testing the "One Plan"
After several months of planning meetings with separate city and SNHMC groups, both were merged
together for a large tabletop exercise. This provided the opportunity for all to learn each other's
scope of training and responses. One of the biggest takeaways was having the opportunity to work with
each other on a first name basis. It truly does create a cohesive team effort. Also by this time,
through U.S. Department of Homeland Security grants, the Nashua Office of Emergency Management was able
to fund the purchase of equipment commonly used in TECC. This meant every officer had at least one
tourniquet. Every cruiser, engine company, and ladder company had large go-bags containing tourniquets,
chest seals, combat gauze, etc. Additional training was provided to all on a high-fidelity trauma
mannequin at SNHMC.
The functional exercise was conducted in November 2016. There was much in the way of print and
television media coverage. Also present was a multi-media video company whose task was to record the
exercise from as many vantage points as possible, inclusive of multiple interviews of participants. The
goal was to create a Joint Active
Threat Exercise training video that was used in later trainings and conferences.
The functional exercise was used to test TECC skill sets and hospital staff responses as taught
in "Avoid, Deny, Defend"
training. As with any such project, training has to be and is ongoing to keep skill sets locked in. 
The bigger test was to finish the "one plan" and repeat an exercise in the form of a command level
tabletop event, which was conducted in August 2018. The after action report is pending.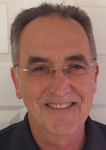 Mark Hastings, RN, is the director of emergency management and EMS and trauma coordinator for Southern New Hampshire Medical Center (SNHMC). He began his career at SNHMC in 1988 in the Emergency Department and has worked in Surgical Services and Invasive Cardiology. He also worked in the Emergency Departments of Monadnock Community Hospital and Tufts Medical Center. His health care career began in the U.S. Air Force medical corps serving in the 86th Tactical Hospital at Ramstein Air Base, Germany. Upon his return home to New Hampshire, he worked as a volunteer EMT while attending the NHTI nursing program and later obtained a BS in health care administration from St. Joseph's College in Maine. He has completed several emergency management programs at the Center for Domestic Preparedness in Anniston, Alabama, and is certified as a Tactical Emergency Casualty Care provider. He is a member of: Greater Nashua Local Emergency Planning Committee; Greater Nashua Healthcare Emergency Response Coalition; State of NH Trauma Medical Review Committee; paramedic academic advisory boards for the New England EMS Institute and New Hampshire Technical Institute; Homeland & International Security Program Advisory Board at Rivier University; and Nashua Police SWAT Tactical EMS unit.