Communities are facing a wide variety of shocks and stresses. Whether it is a natural disaster threat (hurricane, earthquake, flood, wildfire), socioeconomic stressor (homelessness, poverty), or loss of a major employer, communities are looking for strategies to protect their citizens, tax base, and infrastructure (including buildings) from disaster. New tools and benchmarks provide the basis for developing these strategies.
Multiple community functions, including utilities, healthcare, and education, all contribute to a resilient community (see Figure 1). That is why the Alliance for National and Community Resilience (ANCR), a member of the International Code Council's family of companies, is developing tools and benchmarks that help communities understand how resilient they are and giving them tools to determine how to become more resilient. ANCR's approach focuses on 19 community functions identified by subject matter experts representing all aspects of a community.
A resilient community is one that can quickly and efficiently withstand, respond to, and recover from both shocks and stresses. Buildings are a fundamental community function that supports the resilience of almost all the other community functions. A community's key elements – whether its education, healthcare, culture, or commerce – ultimately require buildings to support their specific functions. For instance, resilient education systems demand resilient school buildings, just as resilient healthcare systems require resilient hospitals, and resilient water systems require resilient treatment plants and plumbing infrastructure. A community cannot be resilient without a strong focus on its buildings.
The Buildings Benchmark
Given the important role that buildings play, in January 2019, ANCR made buildings the focus of its first benchmark release. The Buildings Benchmark is especially important, in part, because it is the foundation upon which subsequent benchmarks are constructed. The Buildings Benchmark is primarily grounded in building codes as the foundational strategy for achieving a resilient building stock. The benchmark includes nine criteria that go into making the benchmark a useful, well-rounded resource for lawmakers and policy makers. Those criteria are:
The adoption of current building codes;
Effective enforcement strategies, including human and financial resources;
Licensure and continuing education of contractors;
Identification and investment in vulnerable buildings;
Identification and mitigation of critical facilities such as fire stations, hospitals, etc.;
Encouragement of resilient design practices through programs that exceed minimum code requirements;
Engagement of the building industry and relevant departments in the community-wide Continuity of Operations Plan (COOP) development;
Assurance that emergency shelters meet or exceed relevant requirements and are regularly inspected; and
Availability and affordability of insurance.
Building codes have existed in some form or fashion since roughly 1754 B.C., when the Code of Hammurabi made constructing unsafe buildings punishable by death throughout the Babylonian Empire. Although some might argue that King Hammurabi was ahead of his time in terms of his commitment to safe buildings, his leadership around the issue was a bit extreme.
The penalties for violating building codes are much more reasonable these days, but the codes themselves are more important than ever. May 2019 marks the 39th anniversary of Building Safety Month, an annual international campaign started in 1980 by the International Code Council to promote and raise awareness about the importance of building safety. In the centuries since Hammurabi's reign, advances in building safety have been made across the board, and 2019 focuses on recognizing the importance of taking a community approach to building safety and the need for metrics that support that mission.
Despite being easily overlooked, building codes play a vital role in society. In addition to the obvious benefits, such as saving lives and keeping people safe, a 2019 study released by the National Institute of Building Sciences (NIBS) demonstrated that adoption of the most recent building codes can save $11 for every $1 invested. That accounts for hurricane, earthquake, flood, and wind damage mitigation, and increases community resilience.
Together, the nine criteria in the ANCR's Buildings Benchmark comprise the key requirements and regulations that support a resilient building stock, the foundation of a resilient community. Each of these nine requirements is then graded on a three-point scale, from "essential" to "enhanced" to "exceptional." The goal of this system is to help communities pinpoint exactly what their next steps should be. In other words, if a community is graded as having an "enhanced" level of enforcement strategies, it will be able to look at the benchmark to determine exactly what steps it needs to take to upgrade to "exceptional."
Housing & Other Benchmarks
In the coming months, ANCR will be rolling out the rest of its benchmarks, with the Housing Benchmark centered around access and affordability set to be released this summer. Similar to the Building Benchmark, the Housing Benchmark recognizes the interconnectedness of community functions and its intersection with subsequent benchmarks. For instance, a lack of affordable and accessible housing stock for people to live in will lead to increased homelessness, which will negatively affect a community's healthcare resilience.
The goal of the Buildings Benchmark is to provide states, cities, and towns with the tools and information they need to evaluate their current resilience efforts and be able to strengthen their infrastructure, building stock, and community as a whole. Therefore, ANCR is celebrating 2019's Building Safety Month by encouraging communities to pilot the Building Benchmark and use these tools to improve the safety of everyone before a disaster inevitably strikes.
ANCR's goal is to create benchmarks across each of the 19 community functions to allow community leaders to have a complete picture of how to build a resilient community and enable them to evaluate the performance of various local government departments.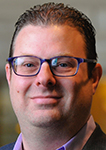 Ryan Colker is the Code Council's Vice President of Innovation. He works to identify emerging issues in the building industry, including how new technologies can be leveraged by codes and standards, methods to modernize the application of building regulations, and the development of new business strategies that support members and building safety professionals. He also serves as executive director of the Alliance for National and Community Resilience. Prior to the Code Council, he was the vice president of the National Institute of Building Sciences, where he led the Institute's efforts to improve the built environment through collaboration of public and private sectors. Before that, he was the manager of Government Affairs at ASHRAE.