With communities around the globe feeling the effects of climate change, society must continue to prioritize initiatives that address its causes and impacts. For example, in mid-December 2021, 61 tornadoes formed in the central U.S. when such intense events are unusual, and Texas and Oklahoma saw a winter storm and freezing temperatures in February 2021. Additionally, according to the National Oceanic and Atmospheric Administration (NOAA), the U.S. experienced 20 major disasters in 2021 totaling $145 billion in damages and resulting in 688 deaths – ranking as the second-highest number of events, the third-highest cost, and the sixth highest deaths. Coupled with the continuation of high-powered storms with the rising costs of construction, labor, and materials, communities run the risk of entering an endless cycle of destruction and rebuilding.
Buildings and infrastructure built today must be designed and operated to withstand the risks they will face across their life cycles (often 50 years or more), including lowering greenhouse gas (GHG) emissions that drive some of these changing risks. With that in mind, community leaders and emergency managers must make building resiliency and future-proofing a priority by implementing policies and practices that both enhance resilience against the impacts of climate change and lower emissions. Building codes (including energy codes) are at the core of these solutions.
Future-Proofing Saves Money, Resources, and Lives
When building new or retrofitting older buildings, a holistic approach must be implemented. Identifying opportunities to capture co-benefits or leverage existing policy tools will be essential for a coordinated approach. For example, Property Assessed Clean Energy (PACE) programs – once only focused on energy-related improvements – have expanded to support resilience investments in several states. For this reason, energy audits or weatherization improvements should be married with resilience audits and improvements to leverage an owner's attention and investment.
Energy efficiency measures have been shown to enhance social resilience by lowering energy burdens in low- and moderate-income households, allowing residents to remain comfortably in their homes during a power outage (which reduces pressure on shelters), and lowering stress on the energy grid. More resilient structures also contribute to sustainability by reducing the waste generated by both ruined personal belongings and damaged buildings. These resilient structures also do not need to be rebuilt, reducing the need for new building materials.
Furthermore, the U.S. Department of Energy (DOE) recently concluded that, by 2040, updated energy codes and standards could save $138 billion in energy costs. This is equivalent to the emissions of 195 million passenger vehicles, 227 coal power plants, or 108 million homes. These statistics further highlight the potential savings power that up-to-date building codes offer to local and national economies.
The 2021 International Energy Conservation Code (IECC) provides an immediate pathway to increased sustainability, providing energy savings of 9.4% and GHG savings of 8.7% over the 2018 edition and about a 40% improvement since 2006. The 2021 IECC also saves homeowners an average of $2,320 over the life of a typical mortgage.
Collaboration is Key to Building a Resilient Future
The current federal administration has recognized the need to update communities, emphasizing the implementation of up-to-date building codes throughout the country. The Infrastructure Investment and Jobs Act will allocate millions in federal funds to provide local and state jurisdictions with the resources needed to update and implement modern building codes. Furthermore, federal programs such as Building Resilient Infrastructure and Communities (BRIC) provide state and local officials with access to funds aimed at encouraging the adoption and implementation of natural hazard-resistant building codes.
These federal programs are an essential step toward increasing the overall resilience of communities. Building codes are an effective and cost-efficient way to accomplish this increase in resiliency and sustainability. The Federal Emergency Management Agency (FEMA) found that if all future construction were built to the latest edition of the International Codes (I-Codes), the U.S. would avoid more than $600 billion in cumulative losses from disasters by 2060. 
A holistic approach to future-proofing infrastructure includes identifying opportunities to capture co-benefits or leverage existing policy tools.
The Code Council recognized the role of state and local governments in driving action to achieve their sustainability goals and the importance of having tools and resources that support these actions. The Code Council Board of Directors released a new framework, Leading the Way to Energy Efficiency: A Path Forward on Energy and Sustainability to Confront a Changing Climate, providing a multi-pronged approach to delivering energy efficiency and other GHG reduction strategies including through the IECC and additional resources to be developed that will sit alongside the code.
Adopting and implementing modern building safety codes, like those developed by the International Code Council, provide communities with confidence that both new residential and commercial buildings would be designed and constructed to support their resilience and sustainability goals. However, that same FEMA study found that 65% of counties, cities, and towns across the U.S. have not adopted modern, hazard-resistant building codes.
Evolving Codes to Address Evolving Risks
As climate-related hazards evolve, building codes and standards must keep up to assure that buildings continue to provide the appropriate level of protection. While there is growing recognition that the risks buildings will face in the future are different than the past, the methodology for addressing these changing risks through codes and standards is not yet settled. Understanding the importance of this ongoing challenge and the opportunity for international collaboration on solutions, the Global Resiliency Dialogue, a voluntary group of building code developers and researchers from Canada, Australia, New Zealand, and the United States, have come together to identify solutions.
In January 2021, the group released its first report identifying how current codes use climate data, the sources of that data and how frequently it is updated. A second report released at COP26 in November 2021 captures key considerations and potential strategies for codes and standards that include future-focused climate data. These two reports will feed into International Resilience Guidelines to be released later this year that provide a framework and principles for incorporation of evolving risk in codes and standards.
Communities are only as resilient as their weakest links, making it vital that local officials implement holistic programs that address both sustainability and resiliency. Buildings are shelters against the elements, the homes of families, governments, and institutions, and drivers of economies. As such, policies at the national and sub-national levels must include a strong focus on current and future buildings to achieve net-zero emissions and enhance community strength.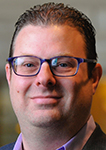 Ryan Colker is the Code Council's Vice President of Innovation. He works to identify emerging issues in the building industry, including how new technologies can be leveraged by codes and standards, methods to modernize the application of building regulations, and the development of new business strategies that support members and building safety professionals. He also serves as executive director of the Alliance for National and Community Resilience. Prior to the Code Council, he was the vice president of the National Institute of Building Sciences, where he led the Institute's efforts to improve the built environment through collaboration of public and private sectors. Before that, he was the manager of Government Affairs at ASHRAE.