In any emergency or disaster incident, some tasks will be done well and others will be the basis for lessons to learn and changes to implement after the smoke clears. The Baltimore riot is one example. Law enforcement officers quickly learned that, even with multidiscipline planning and training for special events, they were not fully prepared for the unplanned events that unfolded.
The Star-Spangled Spectacular in 2014 was the largest event ever hosted in the city of Baltimore, Maryland. Planning efforts were extensive, but the 11-day celebration was deemed an achievement for the city. The event demonstrated the success of in-depth planning and a unified command system. Baltimore has been fortunate to host a volume of planned events annually. These scheduled, large-scale events have served as training exercises for commanders, enabling them to gain experience in the chance of an unplanned incident such as the unrest in April 2015. An advantage of planning and working with other agencies during major special events is the development of strong collaborative relationships with local partners, including the Mayor's Office of Emergency Management, Baltimore City Fire Department, Department of Transportation, Public Works, and many others.
These previously fostered working relationships were critical during the events that unfolded in April. Reflecting back on those events and forecasting improvements for the future, it is necessary to consider lessons learned and the steps that should be taken as agencies move forward. Some of these lessons may prove helpful in assisting other jurisdictions in preparing for similar incidents.
Incident Command vs. Day-to-Day Roles
Incident command structure (ICS) is critical during a complex and prolonged event. Embedding ICS in daily operations is necessary so that members are familiar with the process during an emergency situation. People need to be assigned to roles that accentuate their strengths, in order to be able to provide the maximum contribution to the mission. Placing someone in a particular role, such as planning or logistics, means that the person must fully understand the responsibilities associated with that assignment.
Most importantly, people assigned to these roles should be prepared to sideline any normal daily assignments, in order to concentrate fully on the mission. Clearly, this creates a backlog in the normal responsibilities of day-to-day critical roles in the agency, but it is not possible to be fully engaged in a complex incident while concentrating on other tasks. Consideration of daily operations is important when selecting individuals for critical roles.
Receiving the assistance of those who had recently experienced a complex incident also was helpful. Pennsylvania's Incident Management Team assisted with incident management in Baltimore. That team recently had experienced the extensive manhunt for Eric Frein and was able to provide assistance through its own lessons learned.
Resources, Logistics & Unforeseen Situations
The Baltimore Police Department learned a number of lessons during the unrest. For example, the complexities in planning and logistics for a prolonged unforeseen incident versus a planned special event were evident. Despite often limited personnel, it is reasonably simple to coordinate staffing for a multiday planned event. However, when resources are stretched and the duration of an event is unknown, details such as relief, clean uniforms, charged radio batteries, and a continuous supply of food and water become much more complicated.
Furthermore, simply having ordered the proper number of meals and water for personnel does not mean that the food and water will magically find their way to the people who need them the most. During the first several days of the unrest, the Baltimore Police Department leadership's Incident Command Team felt confident about the results of the efforts to take care of personnel on the front line. There was a prevalent assumption that meals and water had been picked up and distributed successfully. Unfortunately, leadership learned later, that there had been officers who had spent 16 hours on the line without food or water. This was very upsetting and led to developing a committed radio channel for logistics. Officers could personally notify the logistics team of their locations and number of meals needed. This logistics channel was the suggestion of a team member and was one of the simplest, but most effective, ideas that developed during the duration of the unrest.
Previous Planning & Common Language
Organizations need to begin planning and coordinating now, prior to any emergency or unfolding event. The Baltimore Police Department had utilized assistance from other agencies on multiple occasions prior to this event. Federal, state, and local jurisdictions either assisted during large-scale special events – for example, Star-Spangled Spectacular, Baltimore Grand Prix, and Baltimore Running Festival Marathon – or supplemented officers during previous peaceful protests. However, this incident illustrated the importance of preparing agreements or memorandums of understanding well in advance of any type of occurrence that could arise.
Details in planning, such as common language, are critically important. For example, one agency may consider a platoon to be 25 people, while another agency considers a platoon to be 30 people. One agency may consider a mobile field force team to be simply a mobile platoon, whereas another may consider it a specially trained and uniquely equipped platoon. These small details pose significant challenges and could present confusion at the most inopportune time. Rapidly deploying a platoon in the event of an injured officer highlights the importance of common understanding from the onset rather than attempting to translate language during an emergency.
Training and equipment issues also required significant management. The Baltimore Police Department had a small portion of officers who were fully equipped with gear, but the majority only had protective helmets, batons, and aging shields. Only about half of the agency had received coordinated crowd control training. The emphasis in Baltimore policing has traditionally been on reducing the homicide rate, not preparing for civil unrest. Less-lethal technology utilized by assisting jurisdictions was a game changer during aggressive attacks on officers. This raises the point that all participating jurisdictions recognize that they must adhere to the host jurisdiction's "use of force" policy. This is another one of the elements of preparation to address prior to deployment.
In 1999, the Columbine High School shooting in Colorado taught everyone that an active shooter situation was a shift in tactics from slow and deliberate in a traditional hostage-barricade situation to assertive and fluid in an active shooter scenario. During the active shooter situation, timing is critical and traditional barricade tactics are inadequate. The departure from a peaceful demonstration to criminal activity also is a mindset shift, and the line in the sand should be clear to all. Once windows are broken or police officers are under assault, the event has evolved from a First Amendment right to demonstrate into criminal activity. Everyone needs to know and understand this shift.
Issues Related to Staging, Media & Mutual Aid
The importance of identifying and pre-deploying to critical locations cannot be overstressed. These include pawn shops that sell guns, stores with pharmacies, shopping malls, athletic shoe stores, liquor stores, or other priority sites. Obviously, having a store that contains weapons and ammunition looted would make a situation considerably worse. The officers from the Baltimore Police Department, along with supporting agencies, deployed to rapidly remove weapons from identified pawnshops. Unfortunately, the looters targeted a considerable number of pharmacies with a tremendous amount of narcotics stolen during the unrest. The repercussions of those doses of drugs, unlawfully released into the community, will present unknown consequences in the future.
The importance of the Media Relations Section remaining active and engaged, particularly on social media, was another critical aspect of the response effort. The Media Relations Section constantly updated information about locations to avoid, traffic congestion, and other concerns. One local college drew attention to the fact that anchor institutions, such as universities, must be kept as informed as possible, in order to be able to enlighten parents of students who are far away and watching frightening events unfold on national news. The Media Relations Section also conducted hourly briefings to ensure that accurate and timely information was disseminated to the public. The danger of inaccurate information proved all too real when one national network inaccurately reported an officer-involved shooting at a flashpoint location.
Another difficult piece to manage during this event was the massive numbers of resources from outside jurisdictions that graciously came to assist. It is beneficial to commit a strong high-ranking member of the host agency to remain onsite at the staging area and to allocate the outside resources. That individual assists with ensuring the efficient coordination of both deployment and demobilization.
One of the most notable lessons learned is the importance of having a full briefing with each agency upon arrival and conducting a capabilities assessment prior to deployment. Despite needing assistance and wanting to deploy resources immediately, it is imperative to not overly streamline front-end administrative tasks. It is important to understand the equipment, skill-level, and expectations of assisting jurisdictions. Some may have particular operational periods or limitations on mission functionality. In addition, outside jurisdictions likely are unfamiliar with the affected area and may need a liaison officer assigned to teams for assistance in navigating to various locations. These are all things to consider, along with a "use of force" briefing.
Continuity of Effort – Skill & Leadership
Finally, of course, it is important to place the most skilled individuals in the key roles during critical events. However, some of Baltimore's core contributors worked more than 20-hour shifts and remained at work for many days in a row. Inevitably, the potential exists for optimal focus and decision making to suffer. Such personnel should be inserted during predicted times of concern and certainly should be prepared to work extended shifts. However, they must be pulled offline for rest and be replaced with strong individuals who can properly manage, or at least maintain, the continuity of the response effort in their absence.
Each passing day brings new reflection and raises points to consider. Most of the Baltimore Police Department personnel had never experienced any type of prolonged, unplanned, large-scale event like the one seen in April 2015. Unfortunately, 161 officers were injured, several sustaining major injuries. They hopefully will recover fully, but the damage is done, and it is too late to prevent their injuries now. The focus has turned to the future. Baltimore police officers now are being properly equipped with protective gear and the mobile field force team is becoming a reality. The agency will continue to recover and progress.
The experience in April 2015 in Baltimore could best be compared to building an airplane while in the air. The organization learned and adapted as the situation progressed. However, there was no opportunity to pause and evaluate as the event was in full motion. Officers on the front lines were the ones who felt these growing pains the most. Their candid suggestions were the basis of some of the "midflight" improvements. This reinforces the need to encourage even the newest officer to feel comfortable enough to provide feedback.
Other improvements for moving forward did not have the chance to develop in time for implementation during the unrest. Hopefully, lessons learned by Baltimore police officers will assist other agencies in being properly equipped, sufficiently trained, and adequately prepared to mitigate whatever unforeseen challenges they may face in the future.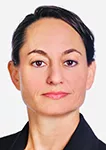 Melissa R. Hyatt was sworn in as Baltimore County's 14th Police Chief on June 17, 2019, bringing with her over 20 years of law enforcement experience with the Baltimore Police Department. She served in that role for almost 4 years, bringing transformative change to the agency. While at the Baltimore Police Department, her assignments included chief of staff to the police commissioner, chief of patrol, and chief of the Special Operations Division. In 2018, she retired at the rank of colonel to accept a position of vice president for Security for Johns Hopkins University and Johns Hopkins Medicine. Hyatt holds a Masters in Management Degree from Johns Hopkins University and a Bachelor of Science Degree in Criminal Justice from the University of Delaware. She is a graduate of the 250th session of the FBI National Academy, the Naval Postgraduate School Center for Homeland Defense and Security's Executive Leaders Program, and the Major Cities Chiefs Police Executive Leadership Institute (PELI). Hyatt is a 2021 Aspen Institute Civil Society Fellow. She has been honored with numerous awards and citations, and holds memberships in several professional organizations, including the Major Cities Chiefs Association for which she serves as the chair of the Human Resources and Emerging Issues Committee. Hyatt is also the immediate past president for the Maryland Chiefs of Police Association. She currently serves on the board of directors for the International Association of Chiefs of Police and as a board member for both Special Olympics Maryland and the Baltimore Humane Society.