From the Occupy movement to burning cars and looting pharmacies, Baltimore, Maryland, has seen its share of peaceful (and not-so-peaceful) protests. In light of recent publicized civil unrest, cities across the country continue to seek a balance between protecting First Amendment rights and protecting the communities and residents for which these rights were intended.
All jurisdictions must prepare to manage and protect those who seek to voice their opinions in the public space. Since 2000, Baltimore, Maryland, has regularly assisted and protected relatively small groups of people expressing their opinions and ideas in public spaces. Commonly termed "protests," the groups rarely exceeded 100 people, normally did not last very long, were peaceful, and did not require a lot of government time and resources. Most Baltimore protests were staged at the Inner Harbor or City Hall. City agencies engaged with the American Civil Liberties Union regarding rules and locations of protests. For the most part, citizens were able to use a permitting process to peacefully express their opinions, while the city was able to protect and manage protesters, and perform the many daily activities that simultaneously continue to occur throughout the city.
Protestors & Counterprotestors – Just Another Day
Although protests did occur sporadically in places other than the Inner Harbor and City Hall – such as picketing around some downtown buildings – they were controlled, uneventful, and did not attract much attention. There also have been instances of antiabortion protests at Artscape and other city festivals, where antiabortion protestors were armed with graphic pictures of aborted babies. Ad-hoc counterprotestors who were offended by the pictures began to challenge the protestors. Police and emergency management officials were flat-footed and did not know exactly what to do.
Baltimore City Law Department personnel advised officers not to arrest anyone as they struggled to identify whether or not the protesters had the right to be there given the festival was permitted and they had not received any permission to exhibit. The protestors left on their own accord before the situation escalated and any decision could or should have been made to prevent it from happening. There was very little after-action analysis spent on determining what to do the next time. Quite frankly, it did not happen enough to take attention away from more pressing issues.
Occupying Public Spaces
Over time, protests developed in many places around the world – for example, at world economic meetings. By September-October 2011, the Occupy movement – specifically in Oakland, California, and New York – caused the Baltimore Mayor's Office of Emergency Management (MOEM) to dust off its civil disturbance plans and consider what Baltimore would do. As graphic pictures of police using tear gas to disperse crowds that refused to leave public spaces upon request of police and city officials were displayed on television screens across the country, MOEM did not think that Occupy would come to Baltimore … but it did.
The Occupy movement in Baltimore established a tent city in McKeldin Square, which is located at Baltimore's Inner Harbor. In addition, there were marches in city streets that sporadically interrupted traffic. For the most part, this was a visual and vocal protest, with little if any attempt to interrupt the daily grind of the city. Numerous meetings at City Hall were held to determine a strategy. Most of the business community was outraged that the sleepovers and the tent city were allowed to continue. However, the collective feeling of city officials was to not exacerbate a peaceful situation that would result in clashes between police and protestors. The strategy was to wait and to watch what other cities were doing and to avoid exacerbating the situation.
In mid-December 2011, a decision was made to remove the protestors. Police arrived in riot gear, closed off the streets, and allowed protestors to gather their possessions. This was different for Baltimore as a city. There had been no instances in decades that necessitated the deployment of organized groups of officers with protective gear to affect actions of a group of people. However, it ended well. Many were taken to shelters. There were no arrests. Given the clashes and media attention in other cities, the overall assessment of Baltimore's removal of the occupiers was deemed a success. Collectively, city agency officials considered the Occupy movement good practice to manage small protests that could face the city again in the future, and they were certainly happy it ended peacefully and without incident. MOEM staff did not know at the time that protests and civil disobedience management would soon move to the forefront of its emergency management responsibilities.
Ferguson & Beyond – A Growing Concern
In August 2014, the civil disobedience in Ferguson, Missouri, motivated expressive protests in other regions. As the Ferguson unrest resonated across the country, the first signs of civil disobedience became apparent in Baltimore. Protestors throughout the city began to intentionally block traffic at intersections and highways via marches as well as sitting or lying down in the streets. Groups grew in size and intensity as the level of frustration and anger increased. Most of the anger and frustration was directed at law enforcement. 
With the Ferguson unrest came a frequency of protests that consumed significant attention and resources. As the protests continued – whether small or large, downtown or in the neighborhoods – the risk for something to go wrong increased. For example, there was concern that someone was going to attack the protestors or run over someone blocking traffic. There were instances of protestors jumping on cars and challenging people who were sitting in their cars waiting for traffic to clear. Police quickly intervened in each situation. Although things remained nonviolent, arrests were made. With each protest, there was an increasing lack of civility. Police in Baltimore had to form in skirmish lines, tactically disperse crowds, and utilize riot gear. Again, more intense than managing the impact and protecting the Occupy movement, this was different than anything the city had faced since the riots of the 1960s. April 2015, Baltimore became ground zero for protests, civil unrest, and civil disobedience in the United States.
During the past decade – in this country and worldwide – there has been a propensity of citizen protests. The evolution of managing protests and reducing the risks and impact associated has continued to move to the front burner of emergency preparedness. In Baltimore, as the city moves forward, MOEM will relentlessly analyze all that was done right and determine how and if the city could have done better given the circumstances. Baltimore will share its lessons learned as the country moves forward to protect, fight for, and value an individual's right to freedom of speech and protest.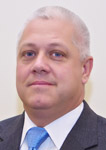 Robert Maloney currently serves as Baltimore's emergency manager, responsible for citywide emergency preparedness and homeland security funding and coordination. He served as the City of Baltimore's deputy mayor of emergency management and public safety for Mayor Stephanie Rawlings-Blake from September 2012 thru January 2015. In this capacity, he coordinated the city's public safety, emergency management, and related operational agencies. He developed and managed Baltimore's Violent Crime Reduction Strategy, reducing both violent crime and property crime during his tenure. Prior to this position, he worked as the Baltimore City Fire Department chief of staff, emergency medical services lieutenant and firefighter/paramedic. He also served in the United States Naval Reserve as a petty officer second functioning as a corpsman for the United States Marines. He served one tour of duty in Iraq. He has previously served on the FEMA National Advisory Council, the Governor's Emergency Management Advisory Council, the U.S. State, Tribal and Policy Advisory Council, and as the vice chair of the Baltimore City Veterans Commission. He earned his BA from Towson University and MS in Management Science from Johns Hopkins University. He can be reached at Robert.maloney@baltimorecity.gov