The smallest members of a community have the potential to make the biggest changes. Smokey Bear was created in the 1940s to help prevent forest fires. "Duck and Cover" was created in 1951 to teach personal protection in case of a nuclear explosion. The 2010s need a new campaign to help families prepare for a broad range of potential disasters.
A primary tenet of the whole community approach in emergency management is reaching unreached populations to build trust and enhance participation in emergency preparedness efforts within a complex community environment. Emergency managers across the United States continue to do their utmost to engage their communities in order to fully realize the skills and talents of their entire citizenry, no matter how unexpected or historically underutilized these skills may be.
Setting Baseline Readiness Although focus should be placed on populations such as seniors, those with functional needs, those who speak English as a second language, and those in varied socioeconomic groups, one group that is sometimes forgotten is children, particularly those in elementary and middle school. This group is eager to learn and, as with the "Stop, drop, and roll" program years ago, could again be the catalyst for change in the country's emergency preparedness efforts.
Whole community preparedness begins in the home with families and individuals. Without this baseline readiness, further preparedness efforts tend to be more challenging. It is difficult to convince residents to prepare for emergencies when they do not fully understand the disasters that they may face in their communities. Elementary and middle school children can inform their families of these hazards and how to prepare. No form of education and outreach can compete with children asking their parents, guardians, or grandparents if they are ready for emergencies and disasters. Children are a great motivation for preparing adults, so they must be a focus for such efforts.
The collective challenge is to develop a new outreach program or possibly re-invent an existing program – such as READY Kids – to engage elementary and middle school children in an innovative and modern way. It can be as simple as having them focus on creating a family plan and building a home emergency supply kit, but it has to be relevant enough to compete with video games, social media, and the current 24-hour news cycle.
Federal Government & KIDS The federal government has a vital role as a facilitator for public/private partnerships in this product development by:
Thinking big and connecting with private industry to utilize their innovation and marketing prowess;
Gleaning best practices from state and local government agencies, where emergency preparedness education is accomplished with minimal resources and funding;
Convening a group comprised of private industry, local, state, and federal agencies and organizations to develop the brand in a relatively short timeframe; and
Conducting a national roll out of the program using social media, newspapers, magazines, television news, and talk shows, along with some sort of tangible product or character that embodies the brand.
The brand would have to be fun and memorable. It could be as simple as "KIDS make it happen!"
K – build a Kit
I – stay Informed
D – Discuss your family plan
S – Survive
The key to this entire process is finding emergency management practitioners and partners at all levels of government and in private industry that have a passion for this type of work, rather than simply another assignment or a collateral duty. Planning and leading this effort would require long-term commitments by all involved. With the right people, this vision can be achieved.
Elementary and middle school children have the potential to have a positive influence on multiple generations, including their parents and grandparents and eventually their own children. By informing them and gaining their support now, children can become the catalyst for change and, when empowered, can move everyone toward true community resilience.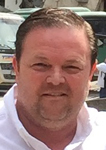 Yuri Graves has been an emergency management practitioner for over 23 years. During the first 20 years of his professional life, he served in the United States Coast Guard, leading many different missions related to disaster preparedness and response, salvage, wreck and debris removal, environmental protection, law enforcement, search and rescue, maritime safety, illegal migrant and drug interdiction, and port security. He retired as a commander from the U.S. Coast Guard and joined the city of Henderson as the city's emergency manager. He earned a bachelor's degree in geology from Edinboro University of Pennsylvania, a Master of Science degree in environmental geology from Ohio University, and a Master of Science degree in environmental policy and management from the University of Nevada, Las Vegas (UNLV). He is a Certified Emergency Manager, a Type III incident commander, an Incident Command System (ICS) instructor, Emergency Management Accreditation Program (EMAP) assessor, and emergency operations center (EOC) manager/planning section chief. He also teaches a community preparedness course in UNLV's Executive Crisis and Emergency Management Master's Degree program.