Domestic Preparedness' Editor-in-Chief Catherine Feinman interviewed the following subject matter experts from various disciplines to find out their suggestions for improving the "Whole Community" effort in jurisdictions across the country.
Read: "Whole Community," January 2016 edition of DomPrep Journal
Presented by:
Donald Gerkin

Donald "Don" Gerkin is a 17-year member of the Baltimore Police Department, currently serving at the rank of lieutenant. He is assigned to Baltimore's Office of Emergency Management, where he is responsible for several preparedness initiatives, including the city's active shooter preparedness and mitigation program, as well as the city's critical infrastructure protection program. He is heavily involved with threat and risk assessment, security assessment, and other preparedness projects. He also serves as an instructor in the National Emergency Management Basic Academy, and as an emergency management instructor for the City of Baltimore.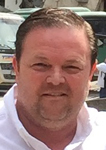 Yuri Graves has been an emergency management practitioner for over 23 years. During the first 20 years of his professional life, he served in the United States Coast Guard, leading many different missions related to disaster preparedness and response, salvage, wreck and debris removal, environmental protection, law enforcement, search and rescue, maritime safety, illegal migrant and drug interdiction, and port security. He retired as a commander from the U.S. Coast Guard and joined the city of Henderson as the city's emergency manager. He earned a bachelor's degree in geology from Edinboro University of Pennsylvania, a Master of Science degree in environmental geology from Ohio University, and a Master of Science degree in environmental policy and management from the University of Nevada, Las Vegas (UNLV). He is a Certified Emergency Manager, a Type III incident commander, an Incident Command System (ICS) instructor, Emergency Management Accreditation Program (EMAP) assessor, and emergency operations center (EOC) manager/planning section chief. He also teaches a community preparedness course in UNLV's Executive Crisis and Emergency Management Master's Degree program.
CDR Joseph J. Leonard Jr. (USCG, ret.) is a 30-year veteran of the Coast Guard and is a Principal Consultant with the PENTA Consortium, LLC. He serves as the chair of the Greater Harris County Local Emergency Planning Committee and actively serves in the U.S. Coast Guard Auxiliary. He holds designations as a Master Exercise Practitioner, Master Continuity Practitioner, Certified Emergency Manager, Certified Homeland Protection Professional, and Certified Port Executive. He has a BA in History from the Virginia Military Institute and an MS in Engineering Technology from Murray State University.

Herbert "Bud" Marshall, MEP, is a supervisor for the Division of Emergency Management's Southern Nevada Region, which includes the metropolitan area of Las Vegas, and is the State Emergency Management Accreditation program manger. Previously, he worked as the exercise training officer for the states of Nevada and Ohio and was the national exercise program manager with the Departments of Justice and Homeland Security. He has an extensive emergency management and response background with over 42 years of experience in law enforcement, counter-terrorism, hospital operations, and emergency management, and has responded to various natural disasters, air crashes, and riots. He is a retired major with 27 years in the U.S. Army and National Guard. He holds a baccalaureate degree in law enforcement administration from Youngstown State University and a Master Exercise Practitioner from the Emergency Management Institute.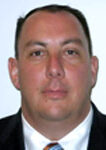 James (Jim) Metzger was appointed as the deputy chief of emergency management in Amtrak's Emergency Management & Corporate Security Department in August 2012. He is responsible for leading Amtrak's planning, preparedness, training, exercise, disaster response, and recovery effort enterprise wide, as well as compliance for 49 CFR Part 239 with host railroads and federal partners. From 1990 to 2008, he worked for the Southeastern Pennsylvania Transportation Authority Police Department, where his last position was as counter-terrorism director and commander of special operations. He directed officers in special weapons and tactics, canine, intelligence, and community policing. He authored, "Preventing Terrorist Bombings in United States Subway Systems." He is a veteran of the United States Marine Corps. He graduated Summa Cum Laude with a Bachelor of Science degree in criminal justice and world religions from Chestnut Hill College, in Philadelphia. In addition, he earned a Master of Arts degree in security studies (homeland security and defense) from the Naval Postgraduate School in Monterey, California, and a masters in organizational leadership from Villanova University in Pennsylvania. He is a Department of Homeland Security, certified Master Exercise Practitioner, and Business Continuity Professional; as well as a Certified Business Continuity Professional from Disaster Recovery International.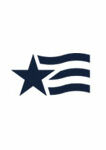 Robi Mobley. Exercise Manager, Center for Domestic Preparedness, Leidos

Sean Scott is a contractor, consultant, and award-winning author with over 35 years in the construction and disaster restoration industry. Most of this experience has been devoted to assisting people with rebuilding their homes and businesses after fires, floods, earthquakes, and other disaster events. As president of Champion Construction & Consulting Inc., he has been involved with literally thousands of restoration projects and plays an active role in the recovery process by assessing structural damages immediately after disaster events, estimating the repair costs, working with insurance adjusters and structural engineers, and leading his team of restoration experts to rebuild or restore damaged buildings. In 2009, he created Heritage Publishing & Communications Ltd., where, as chief executive officer, he put his recovery experience into words and published "The Red Guide to Recovery – Resource Handbook for Disaster Survivors," which has been adopted by emergency management agencies, fire departments, and relief organizations across the United States.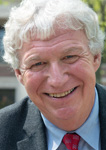 Richard Serino, is a distinguished visiting fellow at Harvard School of Public Health, National Preparedness Leadership Initiative. He was appointed by President Barack Obama and confirmed by the Senate as the Federal Emergency Management Agency's (FEMA) 8th deputy administrator in October 2009 and served until 2014. He responded to over 60 national disasters while at FEMA. During Super Storm Sandy, he was the lead federal area commander for New York and New Jersey. Prior to his appointment as deputy administrator, he spent 36 years at Boston Emergency Medical Services, where he became chief and oversaw 35 mass causality incidents. He also served as the assistant director of the Boston Public Health Commission. He is currently a senior advisor for numerous organizations such as Airbnb and the MIT Urban Risk Labs. He attended Harvard University's Kennedy School of Government Senior Executives in State and Local Government program, completed the National Preparedness Leadership Initiative (a joint program of the Harvard School of Public Health and the Harvard Kennedy School of Government), and graduated the Executive Leadership Program, Center for Homeland Defense and Security at the Naval Postgraduate School.

Christine Gibbs Springer was appointed, in 2006, as director of the Executive Masters Degree in emergency and crisis management at University of Nevada, Las Vegas, and has since overseen the restructuring of the academic program – the only full executive masters in the country on this subject. She currently is involved in research on regional infrastructure resilience in Nevada, serves on the Nevada Citizen Corps Board of Directors, the Nevada Infragard Board of Directors and the National Academy of Public Administration Board of Directors. She also serves on a congressional panel developing performance metrics for the Department of Homeland Security/Federal Emergency Management Agency (DHS/FEMA) grants. In 2009, she served on a congressional panel to evaluate FEMA post-Katrina.

Dr. Ron Wakeham's career in emergency services has spanned over 40 years. He has served the public from the rank of firefighter to Fire Chief and Emergency Manager in four different states. His extensive experiences in firefighting and emergency services combined with his formal education have qualified him as both a consultant and academician. He has conducted investigations of fire fatalities and cause and origin providing court testimony for Technical Advisory Services for Attorneys, and is a nationally recognized subject matter expert. As Norfolk's fire chief, he coordinated a merger of both the fire and emergency medical services into one department, which led him to serve as a consultant for other departments wanting to adopt a similar service delivery model. In the mid 1990s, the Governor of Virginia appointed him to the Virginia Fire Services Training Board. During his tenure as fire chief in Des Moines, Iowa, he was appointed by Iowa's Governor to serve on the Iowa State University's Fire Training Board of Advisors.