On 18 April 2017, DomPrep hosted a podcast recording with a panel of subject matter experts to discuss the topic of children in disasters. The discussion was moderated by Andrew Roszak, senior director for emergency preparedness at Child Care Aware® of America. This 40-minute discussion addressed the following key topics:
Planning for children to help increase community resilience
The importance of addressing the needs of younger children (0-5) that are not yet in school in emergency planning and response
Unique approaches to involve child care providers in emergency planning
Child care to help parents, businesses and community-wide recovery after a disaster
Ways in which child care resource and referral agencies are poised to assist communities with preparedness, response, and recovery efforts
Reasons for public health agencies to prioritize children and child care
The benefits of bringing together child care providers and local emergency managers
The value of the federal Child Care Development Block Grant as it relates to families with young children
The importance of pending legislation that would put more of a focus on children at FEMA and at DHS
Ways healthcare coalitions and other existing groups can be leveraged to enhance preparation for children in disasters
Read: Legislation Protecting Children in Disasters
Resources for Additional Information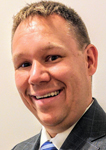 Andrew Roszak, JD, MPA, EMT-P, serves as the executive director for the Institute for Childhood Preparedness and as an advisor for the Domestic Preparedness Journal. He is the author of the Preparing for the Unexpected Series of books, which includes "Preschool Preparedness for an Active Shooter." He has spent over 20 years working on emergency preparedness, response, and recovery issues. He is admitted to the Illinois and District of Columbia Bars and is admitted to the Bar of the U.S. Supreme Court. Find him on Twitter: @AndyRoszak.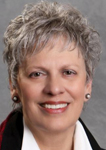 Leadell Ediger has been executive director of Child Care Aware of Kansas (formerly the Kansas Association of Child Care Resource and Referral Agency) since 1996. Previously, she was the director of a local CCR&R and was instrumental in the development of the Kansas CCR&R network beginning in 1990. Her formal education is from: Wichita Business College – Wichita, Kansas; University of Nebraska – Lincoln, Nebraska; Ft. Hays State University – Hays, Kansas; Wheelock College – Boston, Massachusetts; and University of Missouri Kansas City Her informal education includes leadership training from The Center for Creative Leadership – Colorado Springs, Colorado. She was chosen to be in the first class of Kansas Health Foundation Fellows – 1999. In 2009, she was recognized as a Women of Achievement in the field of Not for Profit in Salina, Kansas, her hometown.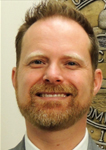 Dr. Paul Petersen is the director of the Tennessee Department of Health's Emergency Preparedness Program. He serves as lead for Tennessee's federally funded Assistant Secretary for Preparedness and Response (ASPR) Healthcare Preparedness and the Centers for Disease Control and Prevention (CDC) Public Health Emergency Preparedness cooperative agreements. He serves as lead in Tennessee's response to all public health and medical emergencies. Originally from California, he earned his Doctorate of Pharmacy at the University of the Pacific Thomas J. Long School of Pharmacy and Health Sciences. He completed his postgraduate pharmacy practice residency at Saint Thomas Hospital in Nashville where he also served as the Clinical Operating Room Pharmacist prior to his move to state government. He is an active member of several professional associations, including: Nashville Area Pharmacists Association, Tennessee Pharmacists Association, and the Tennessee Public Health Association. He also serves on various national preparedness policy committees including work with the National Academy of Sciences.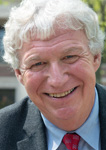 Richard Serino, is a distinguished visiting fellow at Harvard School of Public Health, National Preparedness Leadership Initiative. He was appointed by President Barack Obama and confirmed by the Senate as the Federal Emergency Management Agency's (FEMA) 8th deputy administrator in October 2009 and served until 2014. He responded to over 60 national disasters while at FEMA. During Super Storm Sandy, he was the lead federal area commander for New York and New Jersey. Prior to his appointment as deputy administrator, he spent 36 years at Boston Emergency Medical Services, where he became chief and oversaw 35 mass causality incidents. He also served as the assistant director of the Boston Public Health Commission. He is currently a senior advisor for numerous organizations such as Airbnb and the MIT Urban Risk Labs. He attended Harvard University's Kennedy School of Government Senior Executives in State and Local Government program, completed the National Preparedness Leadership Initiative (a joint program of the Harvard School of Public Health and the Harvard Kennedy School of Government), and graduated the Executive Leadership Program, Center for Homeland Defense and Security at the Naval Postgraduate School.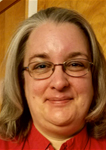 Melissa Spencer has served as the deputy coordinator for Story County Emergency Management Agency in Nevada, Iowa, for 8 years. During this time, she has served as the representative for the Iowa Emergency Management Association (IEMA) for Children in Disasters reunification planning and coordinated with Iowa Emergency Managers and the Iowa Child Care Resource & Referral Center for Child Care Emergency Planning. Melissa previously served as a telecommunicator with the Story County Sheriff's Office for 10 years and as a volunteer firefighter and EMT for 5 years.