Detection andentification of hazardous materials and CBRNE agents is one of the most difficult and technically challenging job functions that emergency responders perform. The job function requires that responders: (a) choose the applicable instrument(s); (b) use the instrument(s) correctly according to the manufacturer's directions; (c) use the instrument(s) at the appropriate location(s); (d) interpret the instrument readings accurately and within the limitations of the technology; and (e) place the results in the context of the emergency – assuming the correct equipment is actually available to the emergency responder. In effect, such responders must be experts in multiple fields, not just in the hazardous materials themselves.
The emergency response community is poised to experience a renaissance in detection andentification due to the state-of-the-art equipment now available on the market, the advent of multi-technology technical support services, and a focus on multi-technology training designed for optimal use of the equipment.
Detection &entification Technology Manufacturers have begun to achieve the technology trinity – accuracy, ease of use, and small size – in the majority of detection andentification equipment they produce. New advances in Raman spectroscopy – technology capable ofentifying solid and liquid chemical samples – have significantly reduced the probability of ignition or detonation of explosives, thus increasing the safety levels for explosive ordinance disposal technicians. Software improvements including mixture analysis and levels of detection are making the instrumentation easier and more accurate to use. These improvements will continue in the near future.
Even gas chromatography-mass spectrometry (GC-MS) – two technologies that together are capable of separating complex chemical mixtures andentifying the individual components at extremely low concentrations – has become comparatively small, easy to use and maintain, and very accurate in the field. GC-MS technology is uniquely able – among man-portable technologies – to separate complex mixtures of up to hundreds of individual components andentify each of these components at the parts-per-million and even parts-per-billion level in air and water. This ability will lead to wider adoption of the technology by a host of disciplines – including the fire service, law enforcement, and emergency medical services – that have either not recognized the feasibility of GC-MS technology in the field or have not realized that this capability was even available.
The Next Level of Technical Support Services The introduction of new technologies, however, has the potential to overwhelm emergency responders with additional training burdens. One solution to the overwhelming task of data interpretation is the use of technical support experts offered by equipment manufacturers. Unfortunately, only a select few manufacturers sell a broad enough suite of technology – and hence possess the technological expertise – to support emergency responders in the field on a technologically complete basis. Increasingly, technical support services must be able to not only interpret one piece of data from a single instrument, but also place these results in context with other instrument readings and determine what they mean for the response as a whole. Responders need multi-technology technical support.
One recent technical support call that Smiths Detection received illustrates this point clearly. Fire department personnel responded to a residential home for a large "bubble" forming under the linoleum kitchen floor. The initial responders found transient readings of a flammable gas near the bubble. Once the hazardous materials response team arrived, those team members used a photoionization detector (PID) – technology capable of detecting the presence of many, but not all, gases and vapors at low concentrations – and a GC-MS instrument and found only low-level contaminants. This raised further questions, so the team called the manufacturer's technical support to sort out the readings and determine the type of detection equipment that would work best.
Due to the wide variety of instrumentation that the support personnel were responsible for and therefore familiar with, they could quickly determine that the gas had a low molecular weight (GC-MS did not see it), was flammable (combustible gas indicator), and had an ionization potential above 10.6 eV (minimal PID readings). They, therefore, suggested using the agency's gas-phase infrared spectrometer – technology capable ofentifying solids, liquids, and gases – toentify the material, which turned out to be methane seeping through the slab foundation.
Training on Detection &entification Equipment as a Suite Detection of airborne hazards – also known as air monitoring – is a complex task that involves choosing and using multiple pieces of equipment correctly and in the appropriate sequence. Instruments such as radiation detectors, multi-gas meters, and comparatively simple tools such as pH paper must be used correctly and at the appropriate place and time in order to detect hazardous material threats. This creates a training problem because maintaining proficiency on more than a dozen different instruments and technologies is a daunting task. When training is inadequate to maintain proficiency, accuracy and safety suffer.
Manufacturers are placing a greater emphasis on ease of use and intuitive user interfaces with the technology. Select manufacturers also are creating instrument-training programs that integrate the new technology with other existing agency technology. This type of training places the new technology in context with existing technology and allows first responders to interpret the new instrument readings synergistically with traditional multi-gas meters, infrared and Ramanentification equipment, and other technology.
Emergency responders are becoming more knowledgeable about their detection andentification technology purchases. They expect intuitive and easy-to-use instrumentation that functions properly as well as excellent training and technical support. The industry leaders are indeed moving in this direction.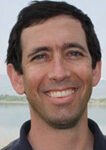 Chris Weber is an applications specialist with Smiths Detection, specializing in technologies such as gas chromatography-mass spectrometry, infrared spectroscopy, and Raman spectroscopy. He is also a subject matter expert with the Longmont (Colorado) Fire Department's Hazardous Materials Response Team. His past experience includes serving on the Washtenaw County (Michigan) Hazardous Materials Response Team for more than a decade in positions that include hazmat technician, training officer, and deputy director. He has been a firefighter for more than 20 years and has extensive experience involving hazardous materials chemistry, including a Ph.D. in cellular and molecular biology and biological chemistry from the University of Michigan, Ann Arbor. He has authored several books – "Pocket Reference for Hazardous Materials Response," "Hazardous Materials Operations," and "Hazardous Materials Technician" – and can be reached at chris.weber@smithsdetection.com.