Significant incidents are constant reminders of the need to adequately prepare responders and their communities for any type of disaster. Beyond the more apparent political and financial consequences of such incidents, there also are possible legal liabilities looming for failure to adequately prepare and train personnel to respond to expected as well as unexpected threats. Unfortunately, this legal liability concern may be difficult to mitigate due to diminished financial resources. As an organizational fact, training budgets are often cut first when funding decreases. Even more challenging for leaders, the number of emergency and disaster declarations will likely continue to increase in the next decade, requiring expanded preparedness efforts as training and overall budgets likely diminish.
Legal terms such as "failure to train" and "deliberate indifference" could be relevant in future tort claims regarding the failure to adequately prepare and train personnel for these incidents or events. Many after-action reports for disasters and other incidents of national significance routinely confirm the importance of preparedness – especially regarding planning and training – as well as the political and financial consequences for failure to do so.
Failure-to-Train Liability The foundation of preparedness begins with training personnel to a basic level or standard, with subsequent higher levels of training over time. Some relevant legal cases haveentified tort claims against agencies for not meeting the necessary level of training, or preparedness, to execute the agencies' expressed or expected duties and responsibilities. These court cases include, but are not limited to:
Popow v. City of Margate, 476 F. Supp. 1237 (D.N.J. 1979) – In one of the earliest failure-to-train cases, the court held that the agency was liable for the failure to train its law enforcement officers in the use of deadly force. Discounting the city's defense that additional use-of-force training was too expensive, the trial court imposed a six-figure judgment for damages against the city.
Fronk v. Meager, 417 N.W. 2d 807 (N.D. 1987) – The court held that if a law enforcement agency provides a tool to an officer, it also must provide sufficient training for the specific equipment. That ruling may be relevant for any agency that provides equipment or supplies, without proper training, to its employees for an immediate incident response.
Anderson v. Creighton, 483 U.S. 635 (1987) – The Supreme Court held that the agency should furnish the kind of training for its law enforcement officers that would entirely eliminate the necessity for the court to distinguish between the conduct that a competent officer considers reasonable and the conduct that the U.S. Constitution deems reasonable.
City of Canton, Ohio v. Harris, 489 U.S. 378 (1989) – In this frequently cited decision, the Supreme Court held that a municipal government may, in certain circumstances, be held liable under 42 U.S.C. § 1983 ("Civil action for deprivation of rights") for constitutional violations resulting from failure to train its employees. Although this decision related to training for a local police department regarding the rendering of medical assistance, it created a frequently referenced foundation for the more serious claim of deliberate indifference to constitutional rights within case law.
Robinson v. City of St. Charles, Missouri, 972 F. 2d 974 (8th Cir. 1992) – The court held that, in order to prevail on a policy or training claim, the plaintiff must show that the government agency had notice that its training was inadequate and deliberately chose not to remedy the situation. That decision may be a basis for future litigation regarding preparedness and anticipated incident response.
Atchinson v. District of Columbia, 73 F. 3d 418 (D.C.C. 1996) – The District of Columbia court of appeals held that even a single incident was sufficient to support the complaint of inadequate training and supervision. The court further held that alleging an additional instance of misconduct would not necessarily improve the notice to the agency.
Buttram v. United States, No. 96-0324-S-BLW (D.aho 1999) – The trial court found a federal agency and local fire department negligent and the proximate cause of the death of two firefighters in 1995. According to the court ruling, the fire department had failed to ensure the safety of the firefighters, provide adequate equipment, properly train them, and advise the federal agency of the limited training and experience of the firefighters.
Sanders-Burns v. City of Plano, 594 F. 3d 366 (5th Cir. 2010) – The court found that, for an alleged failure to train claim to succeed, the plaintiff must demonstrate that: (a) The agency's training policy procedures were inadequate; (b) The agency was deliberately indifferent in adopting its training policy; and (c) The inadequate training policy directly caused the violation that was the basis for the 42 U.S.C. § 1983 action. Although this claim failed, the ruling addressed the issue of training personnel and the more serious allegation of deliberate indifference by an agency.
Deliberate-Indifference Liability Beyond the accusation of failure to train, a finding of deliberate indifference may be more serious in that it can result in stronger consequences for any agency that receives notice of a training issue and chooses to ignore the need or requirement. According to the USLegal Dictionary, "deliberate indifference" means "the conscious or reckless disregard of the consequences of one's acts or omissions." These court cases include, but are not limited to:
A 2000 study by Darrell L. Ross, professor and head of the Department of Sociology, Anthropology, and Criminal Justice at Valdosta State University, revealed that deliberate indifference regarding training can be difficult to prove in court with only one-third of the cases being successful, but the average award for successful claims was $450,000 as of 2000. It is likely that the average award value has increased since that year.
In the October 2005 "FBI Law Enforcement Bulletin," Martin J. King, special agent and legal instructor at the FBI Academy, stated that: "If a training program does not prevent constitutional violations and a pattern of injuries develops, officials … may be put on notice that a new program is needed and a failure to address the problem may constitute deliberate indifference." However, King also stated:  "Although deliberate indifference is most often found in cases that involve inaction in the face of a pattern of prior similar constitutional violations, a failure to act that results in a single unprecedented incident can support a finding of deliberate indifference where the constitutional violation was a highly predictable consequence of failure to train."
Budget Constraints & Potential Liability As documented in Popow and other court rulings, a limited budget for training does not alleviate an agency from training requirements and standards. In McClelland v. Facteau, 610 F.2d 693 (10th Cir. 1979), the court found that budgetary constraints that limit training are not a valid defense. The budgetary-limitations-for-training argument was also encountered in Brown v. Bryan County, Oklahoma, 219 F.3d 450 (2000) with negative results for the agency when the court upheld the lower court ruling and jury finding that the training policy of the agency was so inadequate that it amounted to deliberate indifference. Although it may have been a painful budgetary and fiscal reality, the lack of funding for training did not relieve an agency of liability.
Of course, there have been other cases for which arguments and claims of deliberate indifference regarding training were unsuccessful, but the case law above provides a foundation of rulings that could be used against agencies or organizations regarding preparedness or resilience training. Even though few of the cases listed above are directly on point for emergency preparedness and incident response, they could serve as a foundation to establish new case law in the future for alleged constitutional and civil rights violations.
Strong leadership within organizations is crucial to enhance the level of preparedness within those agencies and to reduce future legal liability. As stated in a 2003 book by William C. Nicholson, assistant professor of Department of Criminal Justice at North Carolina Central University: "When individual agencies within a unit of government refuse to fulfill their legal duties, whether in preparedness or in response, the responsibility for fixing the situation lies squarely on the shoulders of the unit of government's leader."
As history has demonstrated over the past 30 years, the federal, state, local, and tribal agencies will continue to respond to an increasing number of man-made and natural incidents in the future. The costs of preparedness training would likely be minor compared to the possible financial, political, and legal consequences of a successful lawsuit against an agency or organization. The benefits of preparedness training would likely be larger than the investment when a tort claim is lost.
Lessons Learned & Future Action The importance of preparedness did not begin with the 9/11 or the Hurricane Katrina responses, but such significant incidents function as important drivers for change andentify lessons learned for federal, state, local, and tribal governments. It is uncertain, though, whether lessons will in fact be learned and implemented following an incident and its subsequent after-action report. As stated in a 2006 book by Thomas A. Birkland, William T. Kretzer professor of public policy in the School of Public and International Affairs at North Carolina State University: "Time will tell whether the 'lessons' of Katrina being bandied about in the popular and technical media and in the federal, state, and local governments are actually learned and translated into policy, or are simply observed and filed away until the next disaster causes policymakers and reporters to rediscover these original 'lessons'."
For the nation to improve its preparedness or resilience capabilities, all levels of government must learn from the experiences and accomplishments of other organizations by: (a) recognizing the relevance as it relates to their own responsibilities and operations; and (b) prioritizing the new lessons along with the daily problems that an agency confronts within its own jurisdicti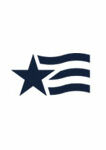 Robert C. Hutchinson was a former police chief and deputy special agent in charge with the U.S. Department of Homeland Security (DHS), Homeland Security Investigations in Miami, Florida. He retired in 2016 after more than 28 years as a special agent with DHS and the legacy U.S. Customs Service. He was previously the deputy director of the agency's national emergency preparedness division and assistant director for its national firearms and tactical training division. His numerous writings and presentations often address the critical need for cooperation, coordination, and collaboration between public health, emergency management, and law enforcement, especially in the area of pandemic preparedness. He received his graduate degrees at the University of Delaware in public administration and Naval Postgraduate School in homeland security studies. He is a long-time contributor to Domestic Preparedness and serves on the Advisory Board.