On 7 November 2013, U.S. District Judge Jesse Furman ruled that: (a) New York City's emergency planning inadequately accommodates people with disabilities; and (b) the city is in violation of local and federal laws, including the Americans with Disabilities Act. In his ruling, Furman said that the city's current plans do not ensure the evacuation of people with disabilities, do not provide sufficiently accessible shelters, and do not do enough in general to inform all citizens about the emergency services available. He issued the ruling in response to a -action lawsuit initiated by disability advocacy groups following Tropical Storm Irene in 2011 – nearly two years before the devastation that Superstorm Sandy inflicted on the city and its residents in 2012.
Severe-Weather Data & Population Statistics
Furman's ruling is likely to spur new emergency management and planning efforts in major cities and other communities nationwide. Effective disaster preparedness requires a whole-community effort that covers the entire population. Last year alone, the United States experienced 11 weather and climate disaster events that cumulatively caused 377 deaths, and more than $110 billion in damages, which makes it the second-costliest year on record for extreme weather and climate events, according to the National Oceanic and Atmospheric Administration's National Climatic Data Center.
The essential goal of emergency management is to minimize the impact of such disasters and help all survivors and communities recover as quickly as possible following a natural or human-caused disaster. During the past decade, many of these efforts have focused special attention on improving the preparedness capabilities of people with disabilities, the elderly, and others who have access and functional needs. In 2010, to address these and other issues involved, the Federal Emergency Management Agency (FEMA) established the Office of Disability Integration and Coordination (ODIC) to coordinate emergency management efforts and ensure universal access for all U.S. residents. Through that office, FEMA works closely with disability groups and state emergency managers to promote their inclusion in local emergency planning processes – from the beginning.
In 2012, according to ODIC officials, more than 56 million people in the United States, or approximately 20 percent of the population, have some type of disability. Included in that total are more than: 30 million with a hearing disability; 14 million with a physical disability; 3 million using wheelchairs; and 16 million with a cognitive, intellectual, or mental health disability. In addition: (a) more than 48 percent of the U.S. population are now taking prescription medications, many of which are for long-term illnesses or conditions (about one-third of the U.S. population take prescription medications for that purpose); and (b) approximately 40 million U.S. citizens are now age 65 or older – and many of them are suffering from various types of disability and/or have difficulty coping with an emergency. For people with disabilities, a disaster disrupts their daily routines and/or inhibits their access to critical social and technological networks, leaving them particularly vulnerable when electrical power, communications, health, transportation, or other common services are not readily available.
In the past decade, many U.S. communities throughout the nation have developed detailed plans to address the concerns of the nation's "access and functional needs" population. Those efforts have been extensive in some communities, but somewhat less so in others. Nonetheless, Judge Furman's ruling should serve as a much-needed wakeup call for all branches and levels of the nation's overall emergency response community to address the unique needs of this important segment of the population.
Education, Medication & Special Needs
This issue has long been a priority for the leadership teams of the Special Olympics and Booz Allen Hamilton. Even before Judge Furman's ruling, both organizations, working in close collaboration with senior FEMA officials, conducted a "National Preparedness and Resiliency Design Thinking Workshop" on 22 October 2013 in Washington, D.C.
The workshop was the first in a cooperative effort to help the nation's access and functional needs citizens, and their caretakers, strengthen their own preparedness and resilience capabilities; plans for follow-up activities are in discussion. The workshop used design-thinking methodology (which incorporates empathy in its approach to problem-solving), to draw lessons from the personal experiences of citizens in the vulnerable and at-risk population who have survived disasters. This approach gave the workshop participants – who represented a broad spectrum of nationally known preparedness and first-responder organizations – new insights into the unique challenges and special needs of the disabled in extreme circumstances. Together, the workshop participants developed several recommendations for potential solutions, including the next steps needed to:
Expand educational and preparedness activities – The access and functional needs population and their caretakers can personally help in a variety of ways, including the development and implementation of preparedness plans, participation in disaster drills, and working more closely with emergency responders before disaster strikes to consider potential changes to shelter design and management;
Address medication needs both before and during an emergency – Many members of the access and functional needs population are taking multiple prescription medications and must be able to renew their prescriptions on short or no notice if a hurricane, tornado, or other disaster destroys their supplies; and
Use the Special Olympics organization as a preparedness partner – With its deep reach into a large community of people of all ages who are suffering from various types of intellectual disabilities, the Special Olympics organization can play an essential role in preparedness education and a host of other activities, including the coordination of private-sector efforts with government agencies.
The half-day workshop conducted by the Special Olympics and Booz Allen brought together 35 federal officials, state and local responders, representatives of various organizations that support the aging population, and individual citizens with intellectual disabilities and their caretakers to examine three related questions: (a) How can the nation as a whole help the access and functional needs population, and their caretakers, in preparing for natural disasters? (b) How can the nation as a whole improve the response efforts needed to help that population become more resilient? (c) How can members of that population work as community catalysts to help others, serve personally as essential resources, and not be viewed as a liability?
Booz Allen's design-thinking experts helped guide the workshop, which used design-thinking methodology to: (a) stimulate creativity and new ways of looking at problems; and (b) help participants objectively analyze their ideas to find practical solutions to the various challenges identified. This methodology relies on storytelling to help participants understand and gain insights into the issues involved in any complex problem. The workshop participants, in groups of six to eight, began by listening to the experiences of attendees representing the access and functional needs population, and their caretakers, who had survived a hurricane, tornado, or other disaster. Their stories offered an emotional and intellectual window into the challenges they face, and provided the foundation for developing solutions to help them improve their own preparedness capabilities and, by doing so, become more resilient. The workshop generated many creative ideas and potential solutions for improving preparedness among the access and functional needs population.
Possible Solutions
A great deal of the anxiety and stress caused by a disaster can be dissipated by educating the access and functional needs population about not only what to expect but also what they personally can and should do during a disaster. For example, by getting to know the role of law enforcement and other emergency responders and making themselves known to local emergency management personnel, they will become more comfortable with the interactions required during a disaster. They also can help create emergency plans with their families and practice the responses recommended. In addition, people who have trouble communicating can use flashcards – particularly if separated from their caretakers – with pictures to communicate their needs. "Many people think a disaster won't hit us – until it does," said one participant. "We have to help people understand what can and does happen."
Some workshop participants explained their reluctance to proceed to a shelter during a disaster. They prefer staying home instead, several of them said – even when electric power and other resources are not available – because large, open shelters can seem impersonal and frightening. Consequently, one suggestion was to re-brand shelters by using local community centers as evacuation facilities and making them as much like a home as possible.
Many workshop participants commented on the difficulty of obtaining prescription refills for medications that were lost in a disaster. Tight controls on prescription drugs prevent many pharmacies from dispensing extra dosages in advance of routine refills. Consequently, there is a need for new rules to set aside small stockpiles of medications for emergency use and/or to allow pharmacies to dispense small dosages of medication following a disaster. In addition, given the difficulty of having to travel any distance within a disaster area, another suggestion was to serve survivors by using mobile pharmacy trucks. Finally, participants suggested creating a mobile application that provides access to electronic medical records, making them readily available to medical responders.
"I will never look at Special Olympics the same way again," said one federal official at the end of the workshop. "The Special Olympics isn't just events. It's a community asset for resiliency." Other workshop participants – from various government preparedness agencies and first-responder organizations – echoed that key insight. The Special Olympics creates communities of support for member athletes and their families, providing year-round leadership and mentoring in addition to physical training. The Special Olympics also serves as a hub for education and resources, not only for those afflicted with intellectual disabilities but also for their caretakers.
Participation, Insights & Action 
The workshop surfaced a number of other good ideas. For example, creating a mobile disaster support system that would use trucks, vans, and other vehicles to deliver – directly into a disaster-stricken area – food, water, and other essential supplies, and perhaps serve as charging stations for wheelchairs, mobile devices, and other types of electronic equipment. As with many of the other suggestions, implementation of this recommendation as soon as possible after a disaster would help not only the access and functional needs population, but also the entire community.
To briefly summarize, the 22 October 2013 workshop highlighted the fact that truly effective resilience requires participation by the whole community. The integration between and among the various participants helped the preparedness community begin to understand the challenges and address the many problems faced by the nation's access and functional needs population. Use of the design-thinking approach gave voice to special concerns, sparked insights based on real-life experiences, and made the functional needs attendees full participants, along with representatives from preparedness organizations, in shaping recommendations for future action. In this way, the workshop fostered improved relationships and generated several new ideas to support FEMA's long-term goal of preparing individual citizens more effectively and strengthening community preparedness at the same time.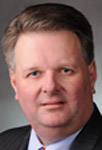 Marko Bourne is a principal at Booz Allen Hamilton and a DomPrep40 advisor. He is leader of both the company's FEMA market team and its Emergency Management and Response practice, and has more than 27 years of experience in: emergency services; emergency management; policy, governmental, and legislative affairs; and public affairs. Before joining Booz Allen Hamilton he was FEMA's director of policy and program analysis (2006-2009) – and, earlier, director of business development for homeland security (2004-2006) at Earth Tech Inc./Tyco International. He also served as acting director of the DHS National Incident Management System Integration Center and as deputy director of FEMA's Preparedness Division (2003-2004).