Predicting the future of emergency medical services (EMS) is often a frustrating task; but it also can be extremely rewarding. For many years, EMS leaders have been predicting a day when paramedics will be able to treat patients on-site – without having to transport them to a hospital or other healthcare facility. In fact, the so-called "Community Paramedic" has been just over the horizon since the mid-1980s.
That wait may soon be rewarded. Already, according to the National Association of State EMS Officials (NASEMSO) and the National Organization of State Offices of Rural Health's (NOSORH) Joint Committee on Rural Emergency Care (JCREC), community paramedicine has not only significantly expanded the role of EMS and increased patient access to primary and preventive care, but also "provides wellness interventions within the medical home model, decreases emergency department utilization, saves healthcare dollars, and improves patient outcomes."
From Wartime Necessity to Peacetime Progress 
In the United States, there is a long history of EMS organizations borrowing from the nation's armed services. In fact, there have been several great leaps forward – in medications, in emergency medicine, and in overall medical capabilities – after each major conflict in which U.S. forces were directly involved. The military developed many innovations for emergencies on the battlefield that are now in common use by modern civilian EMS agencies and organizations.
One of the more recent military innovations has been the development of field-ready portable imaging devices, which represent a spectacular step forward for the civilian EMS community. It has always been the hope that emergency medical technicians (EMTs) and paramedics would eventually be able to accurately and quickly sort, at the scene of an incident, the "actually injured" from the "possibly injured."
To understand why this seemingly routine task is so important, one might consider the case of a patient found at the bottom of a staircase. A standard physical exam often cannot determine whether that patient is bleeding inside his or her head. However, a device that can actually "look" inside a patient's head has been used for decades at hospitals and other healthcare facilities, where a computed tomography (CT) scan allows a physician to determine if the patient is in fact suffering from a life-threatening internal bleed.
Thanks to the development and use of digital imaging, traditional X-ray technology also has become much closer to being truly portable. Today, medical X-ray devices similar to portable dental X-ray machines are currently under development.
The information that paramedics could gather from such technology would not necessarily determine whether to transport a patient – but would help, by using information based on the actual injury, to determine the best destination for that specific patient. This seemingly minor change would be another major advance for the EMT community. Historically, many EMS agencies have required that paramedics and EMTs transport injured patients to high-cost trauma centers – a determination based primarily on the mechanism of injury and other trauma-scale factors.
The mechanism of injury, though, remains a controversial indicator. Although there are cases when an EMS team transports a patient to the trauma center based on the "mechanism of the injury" and the patient does in fact require critical care, many other trauma-center patients do not have life-threatening injuries. Being able to decide between a high-cost trauma center and a lower cost – and often closer – community hospital helps control costs while at the same time reserves limited precious resources for those who actually need them.
Access to Medications & Other Steps Forward 
Aspirin for heart attacks and albuterol for asthma were two of the first medications that many EMTs could administer under the protocols of their individual jurisdictions. These medications share three key features: (a) they treat truly life-threatening emergencies; (b) they already are on many ambulances at the paramedic level; and (c) they are not invasive in nature. Nonetheless, although the authorization for their use by EMTs may seem logical, it was a huge shift for the EMS world because, initially, the protocols authorized only paramedics to administer medications on the ambulance or in the pre-hospital arena.
The transition of some life-saving treatments traditionally reserved for paramedics to the EMT or basic life-support level has enabled some paramedics to adopt a more advanced role within their own communities. In effect, by raising the bar at the most basic level, the bar will rise for all medical responders. Perhaps the "Community Paramedics" model will continue to spread to more communities throughout the nation in the upcoming year.
____________
Note: An article published in the February 2012 DomPrep Journal addressed the fact that EMTs, law enforcement officers, and firefighters were beginning to administer another life-saving medication called Narcan – the antidote for overdoses of heroin, Oxycodone, and other opiates. A device that aerosolizes the medication so it can be absorbed through the mucous membrane of the nose makes Narcan relatively easy to administer. The aerosolizing of other life-saving medications also could be possible, but this would require testing for each medication to prove its effectiveness – and also would mean waiting for approval by the U.S. Food and Drug Administration as well as the individual states that are willing and able to expand their own capabilities in this area.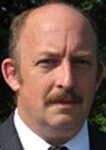 Joseph Cahill is the director of medicolegal investigations for the Massachusetts Office of the Chief Medical Examiner. He previously served as exercise and training coordinator for the Massachusetts Department of Public Health and as emergency planner in the Westchester County (N.Y.) Office of Emergency Management. He also served for five years as citywide advanced life support (ALS) coordinator for the FDNY – Bureau of EMS. Before that, he was the department's Division 6 ALS coordinator, covering the South Bronx and Harlem. He also served on the faculty of the Westchester County Community College's paramedic program and has been a frequent guest lecturer for the U.S. Secret Service, the FDNY EMS Academy, and Montefiore Hospital.