In today's healthcare environment a hospital's emergency department is the institution's front door – and, in most cases, its safety valve for patient care, especially if the rest of the hospital is full. It also is where most patients are first evaluated. But in recent years it has more and more become, in addition, where many patients are held (and/or boarded) until the department can find bed space for them elsewhere in the hospital. Largely for that reason, the emergency departments of many hospitals have become the first area of expansion if the hospital is already overcrowded. Institutions that have committed to accepting and caring for trauma, burn, or pediatric patients also experience overcrowding, of course, but when they are full they usually can expand in a pre-planned and very specialized way. Patients arriving almost simultaneously at a trauma center from a six-car freeway accident obviously pose a difficult challenge for even a large trauma center, but that challenge becomes much more difficult if the patients are young children and/or also are suffering from burns. Most U.S. hospitals and other healthcare facilities struggle each and every day to provide the best and most appropriate care to their patients. Which brings up a relevant question: How should a hospital already struggling to meet its everyday challenges prepare for a major disaster that not only puts additional strain on the hospital's resources but may also generate more casualties than any one healthcare worker is likely to see during the course of his or her professional career?  Sick or injured patients numbering in the dozens – or even hundreds – may seem such a daunting task that no amount of planning is really adequate and, for that reason alone, may well result in patient care carried out in only a half-hearted way.
In Planning, the Past Is Prologue 
A review of how past events were handled can help hospitals and other healthcare facilities in their planning for a truly nightmare scenario.  The cumulative numbers from previous events may well extend past the planning numbers, of course, but would arguably be the best starting point. Mass-casualty incidents such as train accidents, terrorist bombings, or major fires can and should be studied to see the numbers and types of casualties they have caused in the past.  Long-term public-health issues in general also can and should be reviewed to see how best to acquire and position the resources needed to react to future mass-casualty events in which those issues are likely to play a significant role. Before even starting the planning process, a culture of preparedness must be developed within the hospital, and should be demonstrably encouraged from the top down. Lacking such a foundation, the hospital's staff will give preparedness planning only a casual focus, and only when absolutely necessary – e.g., for an annual disaster drill. The planning also must be related to matters that are already day-to-day occurrences in the hospital, or the training for a major event will be simply a paper exercise that will be impossible to duplicate during major emergencies when it is really needed. If hospitals can improve the day-to-day care circumstances that affect their emergency departments they will be much better prepared when an emergency assumes the large-scale dimensions of a major disaster. Partly for that reason, the planning process also should focus particular attention on such important issues as 
Mass-casualty incidents such as train accidents, terrorist bombings, or major fires can and should be studied to see the numbers and types of casualties they have caused in the past 
the designation of alternate care sites, theentification and storage of equipment and supplies that might have to be replenished, the development of the specialized healthcare skills – triage capabilities, for example – that might be particularly needed during major emergencies, and the acquisition of a reliable communications system that could be used for the alerting and activation of additional staff when needed. Hospitals also should fully and honestly determine what already works in meeting their current day-to-day challenges, and from that database develop the processes and procedures needed to rapidly expand their healthcare capabilities to cope with the much greater large-scale disasters that may happen only once or twice every hundred years.  With such preparations already in place, more lives can be saved and the overall outcome will be that much better. 
Surge Situations – Challenges and Opportunities 
One of the most overused terms in hospital preparedness today may be just one loaded word – "Surge" – that can be used to encompass any (or all) of several situations, and/or problems and/or opportunities, that almost all hospitals and their emergency departments experience every day, every month, and every year. The same term has been used to encompass everything from an out-of-the-normal census caused by one or more contributing factors, or an unplanned event that has multiple patients presenting themselves almost simultaneously to the same medical facility.  Most of the nation's medical institutions deal with day-to-day surges in much the same way – through adherence to administrative processes such as early discharges and reliance on such uncomplicated "household chores" as expanding a hospital's usable space (by opening areas previously not used for patient care, for example, and even using hallways when necessary). Another possible solution is to cut back on the administrative and scheduling problems related to the canceling of elective procedures (an unpopular option that every hospital tries to avoid, because the electives help pay the bills that keep the hospital itself financially viable as a whole). Maintaining an appropriate staff-to-patient ratio is one of the most important factors needed to improve and increase surge capabilities of any type. Simply making a patient relatively comfortable on a gurney in a hallway is not a solution.  The patient must also be supported by a true healthcare environment, or it is no better for him or her than the ambulance would be in which the patient was probably transported.  The size and capabilities of the staff that takes care of the patient are probably the most important factors involved in any discussion of surge – and in most hospital plans probably the most difficult to supply. Physicians, nurses, and healthcare support staff are all needed to provide appropriate patient care on a continuing basis. When the optimum ratios of staff to patients fall below the levels prescribed, especially for long periods of time, healthcare quality suffers.  The ability of hospitals to increase their staffing on short or no notice therefore becomes the single most important component of any surge plan. 
Patient Privacy and Other Livability Issues 
The next issue to be considered is the availability of an appropriate amount of space – "appropriate" in the sense that it should be conducive to acceptable patient care, and should have adequate lighting, be maintained at the proper temperature, and provide privacy for the individual patient. Temporary tradeoffs can be made if and when necessary, but if the space is not quickly improved – by portable lighting, for example, or the installation of privacy screens – the quality of care will eventually suffer. Certain "livability" issues related to water, bathrooms, waste disposal, and food are sometimes not dealt with until after the space is occupied by patients.  But many of these issues can be resolved in advance if a better choice of spaces is made ahead of time, rather than dealing with unanticipated problems after the fact. Another important issue that a hospital will have to deal with in a surge situation is the acquisition and storage of supplies – pharmaceuticals, for example, and blood products, as well as the equipment needed for oxygen care, x-rays, and various testing modalities. Again, if these and/or similar items are in short supply patient care will inevitably suffer. 
A Need to Heed the Previous Lessons Learned 
Hospitals must closely consider the possible need to expand the day-to-day surge capabilities of their emergency departments and study how to do it both effectively and economically. Hospital administrators will have to react to surge situations in a prepared and practiced way.  The spacesentified for expansion in surge situations must be made available expeditiously, the extra equipment required must be deployed immediately, and – most important of all, certainly – the additional staff needed must quickly be obtained when key patient ratios are expanded past acceptable levels. If these and other requirements are met, the surge culture desired will evolve into an institutional reality – but only if a hospital's leadership makes the control of such incidents its goal. The same leadership must view occurrences of a hospital's over-census as it would an emergency and control it through use of HICS (Hospital Incident Command System) principles similar to those that will be mandatory if and when the hospital is confronted with a larger disaster.  By standing up the system for less-than-major incidents, the hospital not only will be better able to control all aspects of a future surge situation but also will reinforce its overall HICS capabilities on a permanent basis.  Hospitals should ensure that adequate communications systems are available throughout its designated surge areas; the pre-staging of equipment caches also is needed, and the large-scale notification of staff should be practiced through upgraded communications equipment – including automatic dialers that could be used to find those willing to come in to work on short or no notice. Triage skills, which are very different in a large-scale multi-casualty incident than in everyday emergency-department triage situations, must be practiced on a weekly or monthly basis for the hospital staff to be proficient in this area when a large number of lives are at stake.  These surge events should be handled in ways similar to those used if and when the hospital will have to surge during larger disaster events and in that context can be viewed as an outgrowth of a well established system.  The hospital staff should practice various aspects of the surge plan several times a year – preferably in small and discrete segments of the overall surge plan. Annual disaster drills would then become, in reality, full-dress scenarios for putting all of the shorter and less complicated drills together and evaluating how the entire surge plan works. Both during and after this larger exercise, individual drill areas – e.g., communications systems, triage capabilities, staff knowledge, and equipment needs – must be studied and graded.  Specific weaknesses also must beentified, after which a correction plan can be developed and, eventually, the plan retested to see if the corrections required have worked.  Hospitals also should reach out to local EMS (emergency medical services) agencies and organizations and involve them in the plans and exercises as well. The ability of EMS agencies and organizations to communicate with local hospitals, and to help in the secondary transport of patients to other facilities in the same general area, could be critical for any large-scale surge plan to be fully successful. In that context, it is worth noting that one of the few positive aspects of the London train bombings in July 2005 was that hundreds of patients were triaged at the scene and then quickly and safely transported to nearby hospitals. The ability to do this was a direct result of the London EMS community's proficiency in coping with multiple-casualty triage situations.  The EMS staff became proficient, though, only because its leadership made providers practice triage every week – so much so that the responders involved referred to the training day as "Triage Tuesday." Thanks to the frequent practicing of the triage skills they needed, they were able to properly, and swiftly, perform the appropriate triage when their patients required it. U.S. hospitals can learn a valuable lesson from the U.K.'s experience and become much more ready than they currently are to cope with the major disasters that may occur in the future.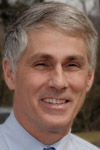 Theodore (Ted) Tully, AEMT-P, is President of STAT Healthcare, an Emergency Management consulting group. He previously served as Administrative Director for Emergency Preparedness at the Mount Sinai Medical Center in New York City, as Vice President for Emergency Services at the Westchester Medical Center (WMC), as Westchester County EMS (emergency medical services) Coordinator, and as a police paramedic/detective in Greenburgh, N.Y. He also helped create the WMC Center for Emergency Services, which is responsible for coordinating the emergency plans of 32 hospitals in the lower part of New York State.