As most Americans know, the Obama administration's healthcare reform act is currently being challenged in the U.S. Supreme Court. Regardless of the outcome, most decision-making officials in hospitals across the nation should already have started to plan for the many changes in medical care the act requires. Unless the act is dramatically struck down in its entirety, in fact, the sweeping revisions required for implementation will affect the day-to-day operations of almost all U.S. hospitals in many ways. The business of healthcare also will dramatically change as hospitals are reimbursed in one way or another by keeping patients out of hospitals.
To plan for this shift, many hospitals are already: (a) developing stronger physician alliances; (b) concentrating more closely on patient-satisfaction scores; (c) developing various accountable-care organizations – i.e., new and/or revised alliances between physician groups and hospitals; and (d) strengthening their focus on home-care coordination.
If these aspects of the act remain law, the changes mandated will also require a stronger focus on how hospitals prepare for their new and somewhat revised patient populations. If the shifts mandated by the law are fully implemented and patient care significantly shifts out of hospitals and into home care, current emergency preparedness planning policies must also change.
A Shift in Focus on Alternate Care Sites
If patient care – and the reimbursement policies attached to it – does shift from inpatient sites to offices and/or healthcare facilities other than hospitals, even greater shifts will undoubtedly be required to cope with surge events such as hurricanes, earthquakes, and even mass-casualty terrorist incidents. However, such changes might actually increase the ability of hospitals to surge internally. If the healthcare reform act does, in fact, lower the daily hospital census, additional bed spaces will become available, and hospitals will find it easier to create more single-patient rooms – a shift that would probably lead to an increase in patient satisfaction scores (continuing a trend that has occurred even at inter-city hospitals during the past decade). If engineered appropriately – i.e., the installation of dual headboards, for example, in rooms with the capacity for a second patient – these single-patient rooms will be able to meet or exceed current surge-event capacities and the result might be as much as a net increase of 50 percent or more additional patients.
Emergency planners have for the past decade discussed the problems involved in moving patients to alternate care facilities. However, the plans to use such nontraditional venues as stadiums, schools, and even hotels in emergency situations are very costly to develop and prepare for, in large part because a sustainable infrastructure – e.g., food, medical supplies, emergency water, and power – also would be required. Another major challenge in creating such alternate sites is maintaining, retraining, and managing a workforce that is currently focused primarily, and sometimes exclusively, on hospital-based care.
In addition, if the healthcare-reform processes mandated by the act incentivize the U.S. hospitals to coordinate an improved and more effective home healthcare system nationally, and/or a better alternate-care environment – e.g., rehabilitation centers and nursing-home facilities that could be used following same-day surgery – the result could be a more attractive, more practical, and even more sustainable solution to current alternate-care problems.
Emergency Benefits Likely From New EMR Requirements
The incentive to develop a comprehensive electronic medical record (EMR) system has also been thrust upon the nation's hospitals in recent years. Some hospitals have seen the benefits of using EMRs in relatively small spaces such as emergency rooms, but the implementation costs for an entire institution are staggering. Nonetheless, because of continuing reductions in federal grant dollars – combined with the new requirements mandated by the healthcare reform act – most but not all U.S. hospitals are now moving more quickly to implement their EMR systems. It is expected that – in anticipation of the EMR requirements postulated to meet a 2014 deadline – most of the nation's hospitals will soon reach at least some level of EMR implementation, and that change will beneficially affect almost all operating and recovery rooms, nursing stations, doctors' offices, and other spaces throughout each and every one of the nation's hospitals.
For emergency planning in hospitals, implementation of the healthcare reform act also requires improvements to such material assets as emergency power. The increase in portable hospital data terminals – or so-called Wireless on Wheels (WOW) systems – requires not only significant augmentation/upgrading of the current electrical grids in some hospitals but also a reliable source of emergency power (to cope with unplanned interruptions). If power surges or brownouts do occur, valuable EMR data could be lost. The added benefit to hospitals of upgrading their emergency power capabilities has been obvious for quite a few years, though – many of the nation's hospitals are still operating with generators and cutover switches that date back to the mid-1900s.
It seems likely that many if not most of these grant-funded improvements would never have been carried out solely to meet emergency-preparedness requirements under the normal operating budgets of most hospitals. Given the current EMR requirements for more and better emergency power, the greater power capacity available in the future will be an added benefit to hospitals in meeting their emergency needs.
Improved Patient Flow – From Admission to Discharge
A fully functioning EMR system will help hospitals track patients more effectively, and at all times, throughout the patient care process – in clinics and at other sites outside traditional facilities, for example. During emergencies and/or in other situations when hospitals must be able to transfer patients quickly and safely to other facilities, an effectively managed EMR system will ensure that patient medical records follow the patients to each destination. Hurricane Katrina in 2005 was but one of several worst-case examples of why an effective EMR system is needed both during and after the evacuation of a large number of patients. In contrast, the after-action report on the tornado that devastated Joplin, Missouri, last year described that area's EMR system as a "major strength in planning." An effective EMR system also helps immensely even in less than worst-case scenarios – a hospital fire, for example – when patients are simply relocated to other areas of the same hospital, as happened in January 2009 when the Mount Sinai Hospital in New York City had to move over 400 patients.
Only time will tell, of course, how the U.S. healthcare system might change in other ways, particularly in view of the sweeping reforms that are currently required of hospitals within the next two years. It is not yet known if Congress and/or the Supreme Court will make additional changes to adjust the healthcare reform act before, and if, it is implemented in its entirety. Regardless of the outcome of the case now before the Supreme Court, hospital administrators must plan for it (or similar legislation) to be implemented, at least in part, in various ways and perhaps at various times. Many of the nation's hospital administrators are in fact already attempting to position themselves, and the institutions they manage, to cope with the sweeping changes now anticipated.
How hospitals evolve and change might (given the probable future growth in patient-centered care, an improved EMR system, and other changes in hospital infrastructures) actually help make them better prepared for at least some if not all future emergencies. It is particularly important, therefore, for hospital emergency planners to attend and actively participate in planning meetings. To be fully ready for the changes now imminent, they must be able to present a stronger and better articulated case for surge planning – involving, for example, the redesign of single-patient rooms, changes in emergency power, and improved coordination with hospital home-care agencies and personnel. If planned and implemented properly, these coming shifts in the nation's current healthcare continuum may and should actually make hospitals better prepared for the next major healthcare emergency.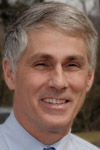 Theodore (Ted) Tully, AEMT-P, is President of STAT Healthcare, an Emergency Management consulting group. He previously served as Administrative Director for Emergency Preparedness at the Mount Sinai Medical Center in New York City, as Vice President for Emergency Services at the Westchester Medical Center (WMC), as Westchester County EMS (emergency medical services) Coordinator, and as a police paramedic/detective in Greenburgh, N.Y. He also helped create the WMC Center for Emergency Services, which is responsible for coordinating the emergency plans of 32 hospitals in the lower part of New York State.